Montana Capital Car Title Loans in Panorama City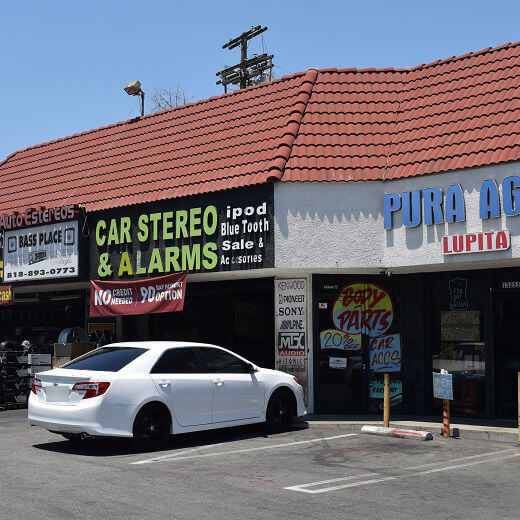 What Our Clients Say
The online installment loans was approved and disbursed within a day. Definitely recommend them... the best place in town for loan needs! Very helpful and easy to work with.
Baker Jadyn
08:28 05 Jun 21
If you're stuck fighting with banks over low credit scores and the tedious process to avail a small loan, Walk out the door and contact Montana Capital Car title loans and you're taken care of. A great place to get some working capital to maintain your company's overheads and still prosper. All my fellow Californians , get in touch with this lot! now!
Brook Feil
14:24 29 May 21
Especially during COVID-19 it is so great to know that there are companies like this around! Their work is fast and efficient, 100% professional!!
Diane Benningfield
11:29 04 Mar 21
I know I have a bad credit score, so it can be scary applying for a loan when I need money. The easiest place for me to get quick money is online.
Robin Q Craig
05:51 14 Feb 20
This isn't the first time I've gotten motorcycle title loans when I'm in a pinch for money. But I still can't believe how amazing they are! Fast, easy and I keep my bike!
Michael Bowman
11:50 21 Nov 19
Kiara at Montana Capital Car Title Loans has been wonderful to work with she makes it easy from start to finish. With my busy schedule it's hard to talk on the phone sometimes so the texting worked out perfect to seal the deal. I highly recommend Montana Capital Car Title Loans ask for Kiara you'll be happy you did.
CHIMERE WASHINGTON
20:09 27 Dec 18
Ashley Nev
04:05 22 Dec 18
Lucia Cortez
22:06 31 Jan 18
Daniel from Montana Capital gave me a great experience! And helped me through all my problems I had concerning my account!
Liliana Tapia
19:49 31 Jan 18
I had a gentleman named Daniel that helped me out and he was so helpful. What a great employee!!!!!!
Albert Valle
01:38 26 Jan 18
Daniel was very helpful and easy to work with.
Jacques Beaver
17:41 25 Jan 18
Daniel and Jonathan @ Montana Capital deserve a big well deserved bonus from management as well as being acknowledged and recognized for their OUTSTANDING customer service skills and professionalism! Thanks a million for working with me and for your kindness.
About This Location
The Bass Place provides GPS installation and removal services for Montana Capital Car Title Loans customers. The store is located at 15255 Roscoe Blvd. Suite A, near the intersection with Columbus Avenue. If you live in Panorama City and in need of installation or removal of GPS device, stop by The Bass Place that works with Montana Capital Car Title Loans in Panorama City. The Bass Place provides our clients with unmatched customer service. Montana Capital Car Title Loans does not issue loans at this location.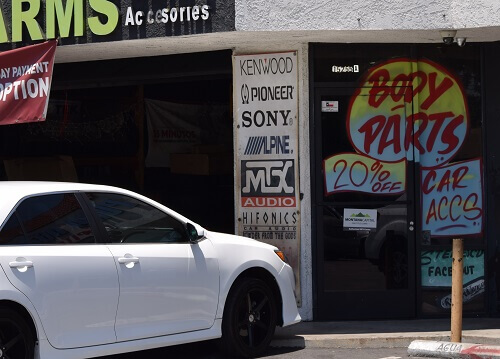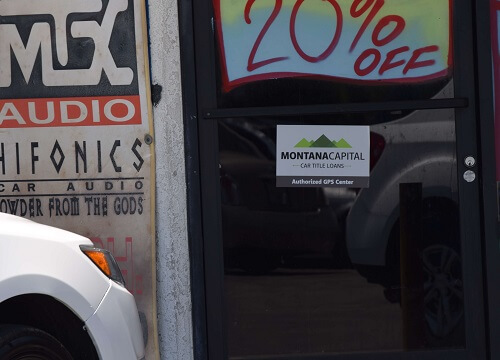 About Panorama City
Panorama City, sometimes called "the Heart of the San Fernando Valley," was built as the first planned "bedroom" community in the Valley in the years after WWII for returning GIs who were looking to start families and live the American Dream. There were plenty of employment opportunities available such as the largest General Motors assembly plant to date. Life was good, and you could get to all that the greater Los Angeles metro area had to offer. Over the years many things have changed, but one thing has stayed the same. It's still a place where life is good and LA is nearby.
Living in Panorama City
Another thing that has not changed in Panorama City is that there are always people in need of some extra cash. Through no fault of their own, they could have suffered a temporary bout of unemployment, a missing paycheck when they changed jobs, old bills that just don't seem to go away or any number of reasons. The good news is that Montana Capital Car Title Loans in Panorama City gives cash loans to people who fit the credit criteria.
Car Owners Can Apply
If you or someone you know is in that situation, where a little bit of extra cash would be a huge help, go to the form on the bottom and send it to us. The first requirement is that you own a car that has sufficient value and it has been paid for. In that case, your name will be filled in on the car title as owner of the vehicle. The second thing you must be able to prove is that you will be able to pay back the loan. When we at Montana Capital Car Title Loans in Panorama City receive your request form, we will evaluate your car. If it has adequate value and if you meet the credit criteria, then one of our loan agents will be in touch with you for more information and to set up a meeting.
Keep Your Car
If your car has enough unused value, Montana Capital Car Title Loans in Panorama City can use your car as security to give you a quick loan. We will put our name on the car title as the lien holder and you can keep your car. Don't worry about your past credit history, because if you meet the credit criteria you can still be pre-approved.
Don't hesitate to contact Montana Capital Car Title Loans today!
Near Locations