Montana Capital Car Title Loans in Manteca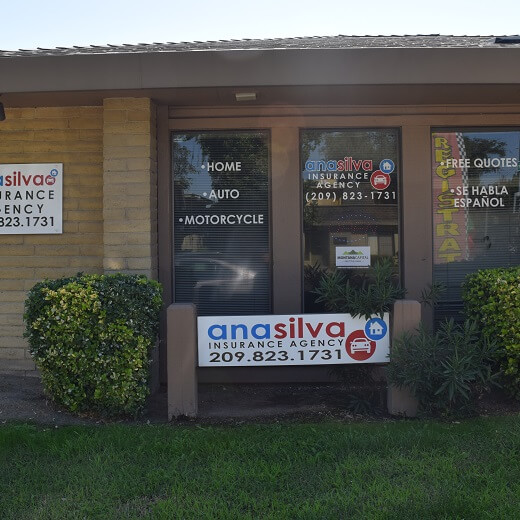 What Our Clients Say
I have used them to apply for a loan. They are wonderful to work with. All of the employees are very nice, and extremely helpful when it comes to explaining the loan and terms.
Nikolai Odonnell
15:16 30 Jun 21
They were friendly, courteous, and answered any questions I had about the process of the loan. I highly recommend them!
Eileen Adalynn
20:23 29 Jun 21
The loan process was fast and easy. My monthly payments are affordable... I really like this company. It's always a pleasure working with them. Really they are Great!!!
arlene morton
19:26 12 Jun 21
I got a quick response from the Loan agency team when I applied for the loan from there. The process was completed nicely. This is the best title loans without seeing car 👍
Jean Walker
22:49 09 Jun 21
I used this website to get a loan. The service is very fast, along with affordable rates which makes it more beneficial for the loan seekers. I got the loan in just a few hours.
Cheryl Price
22:45 09 Jun 21
Their team of professionals is very responsive. Helped me get personal loan with Title loans. This is the best cash for titles near me.
Darlene Ross
13:10 08 Jun 21
The extremely considerate expert you could he cherished how they were doing fulfill me, on the off chance that you don't see the value in them, you ought to see the value with title loan.
Beverly Osborne
13:02 08 Jun 21
One of their employees stayed late so I can get the money that same day! You can't find such great service anywhere else in Manteca!
Dietze Cynthia
11:03 23 Dec 20
I was worried about taking pink slip loans in fear of losing my vehicle. But after I was able to pay off my first loan with Montana Capital Car Title Loans, I'm more confident now that it will not happen.
Jeannine Armstead
11:20 05 Mar 20
Someone told me that I could use my bike to get instant cash, but I couldn't even figure out how that could work if I didn't hand over my bike, which I wasn't about to do. I sent an inquiry and found out I only had to give them the title to my bike. That's much easier.
Catherina Wagner
11:23 26 Dec 19
Mark Satterfield
02:15 28 Feb 18
stacy hinkle
21:39 27 Feb 18
About This Location
Ana Silva Insurance Agency provides registration services for Montana Capital Car Title Loans customers. The store is located at 1150 W Center Street Suite 101, near the intersection with N Union Rd. If you live in Manteca and in need of registration services, stop by Ana Silva Insurance Agency that works with Montana Capital Car Title Loans in Manteca. Ana Silva Insurance Agency provides our clients with unmatched customer service. Montana Capital Car Title Loans does not issue loans at this location.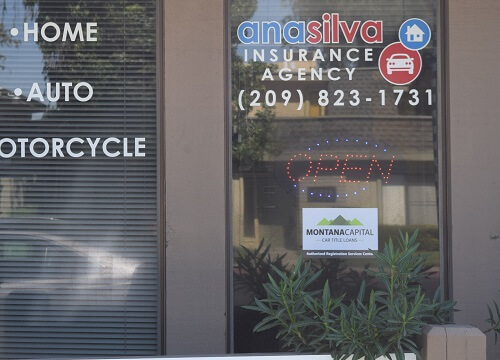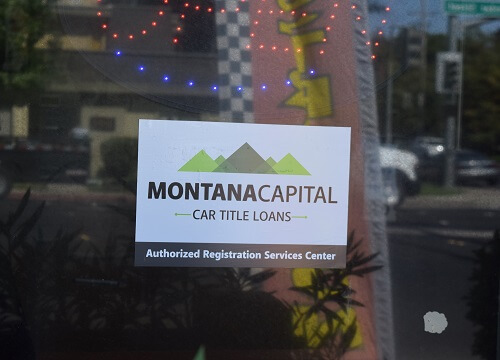 Manteca, CA
The unusual story about Manteca, California is how it got its name. The city, located in the Central Valley, was founded by Joshua Cowell in 1861. When the Central Pacific Railroad came to the area, the locals wanted to call the new station after Mr. Cowell, but there was already a station nearby that was named Cowell Station. So instead, they decided to call the new community Monteca. However, when the signmakers printed up the signs for the community, they make a spelling mistake, so instead of being called Monteca, the spelling of Manteca, which is the Spanish word for lard, has stuck until this day.
Money Problems in Manteca
If you are resident of Manteca, California who is struggling to survive financially, there is help on the way. Any owner of a car that has value is welcome to send in an online car title loan application to Montana Capital Car Title Loans in Manteca. We are in the business of helping the good folks of Manteca in getting back on their feet with a little extra money. No matter what you need money for, you can send in your application. Use it to get your bills paid, to pay for something that you need or to put aside for a rainy day. We have operators waiting to receive your application today!
Car Title Loans
When you send in your application, one of our loan clerks at Montana Capital Car Title Loans in Manteca will go over it to see if your situation qualifies. While you must meet our credit criteria and prove your ability to pay, the most important item is the value of your car. If it has a high value, then we can use that value to secure a fast loan for you. If your request is approved, you can get from $2,600 and up. If your credit score is bad you can still apply for a car title loan.
Get Your Cash and Go
When you get your cash loan from Montana Capital Car Title Loans in Manteca, you don't have to give us your car! Get the cash into your account, get into your car and go where you want. Use the money for any need and as security, we will have our name on your car title until the loan is paid back. Happy travels!
Get your cash loan today!
Near Locations