Montana Capital Car Title Loans in Lake Forest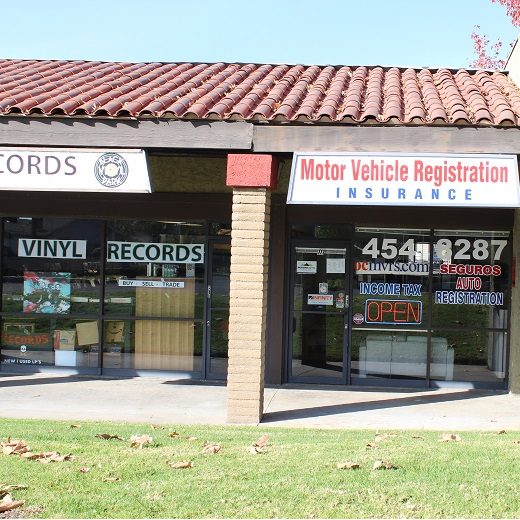 What Our Clients Say
The loan was handled with friendliness and promptness. In a short amount of time, they approved the loan. What a relief! I highly recommend Montana Capital Car Title Loans!
Awesome company! professional and made sure that our fair credit loan process went smoothly. We got approved on time, and could not have been a better experience.
Curtis Reid
08:49 27 Jun 21
Social media led me to them. I used their service after checking their reviews and service information. Overall, a good experience.
Rangel Ally
19:37 04 Jun 21
Seeing them was so easy! My agent was so sweet and was super helpful. My fair credit loan process was a breeze!
Zechariah Schaden
11:31 29 May 21
They are amazing with online installment loans! My agent was very helpful and friendly. He helped my loan process go so smoothly. Highly recommend!!
Connie Wallace
15:31 28 May 21
There are so many different lenders around but most are terrible. If you are looking for a loan, look no further! Go with Montana in Lake Forest!!!
Customer service was awesome, they are here to help and very friendly and got me fair credit loan.
olga sullivan
11:55 26 May 21
They deserve the five star rating, their customer service is really good! They are courteous, kind, and work in a timely manner.
Abbott Archie
05:05 15 Mar 21
We are very satisfied with the rates, process, and communication. We highly recommend Montana Capital if you're looking for car title loans online.
Joseph Lara
05:12 09 Feb 21
Auto title loans in Lake Forest were easy to apply for and fast to get. I was surprised at how simple the application form was - it took no time at all.
Neil Andrew
04:43 28 Dec 20
I felt like I won the lottery when I applied for a car title loan. It was easier than I expected, faster and when I got the money I still got to keep my car! I'm really happy about how it went.
Sean Rafter
08:31 19 Feb 20
Jose Castro
00:12 23 Apr 19
I highly recommend Montana capital car title loans !! They are truly amazing ! Thank you Johnathon !!!
Jennifer Limas
23:53 18 Apr 19
Accelerated Matter
20:55 16 Apr 19
Thank you kiara! I was approved in a reasonable time. She was very helpful and they are quick! Thank you!
Laticia Wright-maldonado
00:00 20 Apr 18
About This Location
Motor Vehicle Registration Services provides registration services for Montana Capital Car Title Loans customers. The store is located at 22821 Lake Forest Drive Unit 111, near the intersection with Aspan St. If you live in Lake Forest and in need of registration services, stop by Motor Vehicle Registration Services that works with Montana Capital Car Title Loans in Lake Forest. Motor Vehicle Registration Services provides our clients with unmatched customer service. Montana Capital Car Title Loans does not issue loans at this location.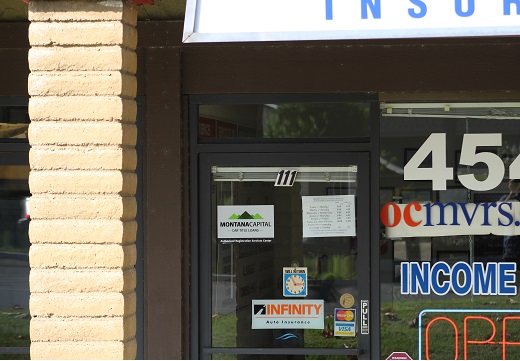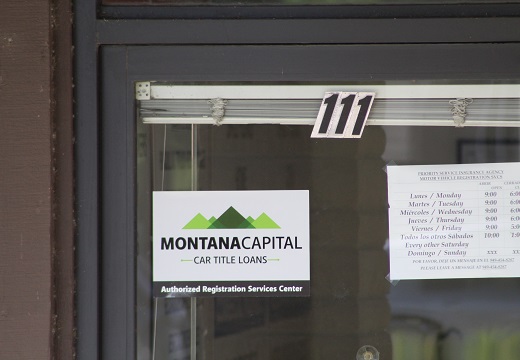 Lake Forest, California
There are two-man made lakes, lined with fancy homes and condos, from which the "lake" part of the name Lake Forest is derived. The name "forest" comes from the area that lying between Jeronimo, RIdge Route, Serrano and Lake Forest roads. The forested area is made up mostly of eucalyptus trees. The Eucalyptus groves were planted by Dwight Whiting in the beginning of the 20th century. They were intended to feed the lumber industry, which in turn was expected to attract further development to the region. By the latter part of the 1960s, the groves had expanded and become dense. At that time, a petroleum company used the land to develop a residential community.
Cash Opportunities in Lake Forest
While the economy today may be different than it was at the turn of the 20th century, there are still ways to earn a decent living. But even with a good job in Lake Forest, you can still get behind in monthly bills, over-extended credit card bills or school tuitions that must be paid on time. For someone with a poor credit history, the situation can be even more serious, as it's much harder to be approved for a personal loan. But for anyone living in Lake Forest who owns a car, the solution can be a simple one. No matter what your credit status is, all car owners can apply for car title loans from Montana Capital Car Title Loans in Lake Forest.
Personal Cash Loans
The great thing about car title loans is that they use the value of your car, but without taking your car! That means that you can send in your title loan application and if you are approved, you get a quick cash loan based on your car's equity and your ability to repay the loan. You don't need to give up your car to get the cash. Apply for your fast cash loan today at Montana Capital Car Title Loans in Lake Forest.
Loan Approval
The way approval works is that after you send in your application online, we will check out your car's value. If it's high enough, you can make loan payments each month and you meet credit specs, we'll contact you to complete the loan process. Our loans begin only begin at $2,600, because they can be more. Apply to Montana Capital Car Title Loans in Lake Forest for your quick cash loan today!
Cash in Lake Forest can be yours!
Near Locations