Montana Capital Car Title Loans in La Puente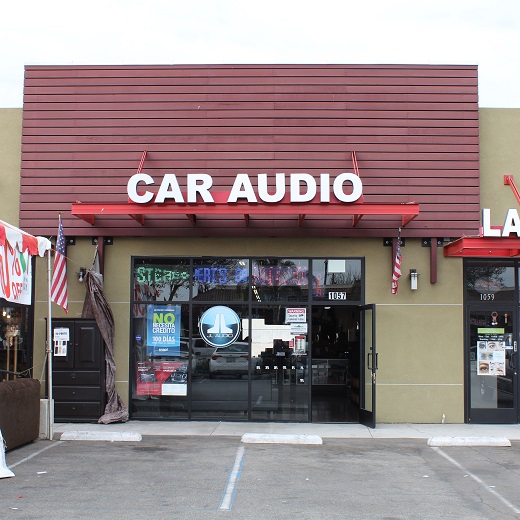 What Our Clients Say
It's always a delight to just talk with them. Very supportive of all. Everything is handled with ease if you have issues and require a loan.
Sandoval Gutierrez
20:22 30 Jun 21
Thank you to the great staff for all of the help. These people were awesome and very patient. Definitely recommending friends and family whosoever needs a loan.
Maya Nielsen
17:44 30 Jun 21
They're the best loan place ever; I've used them a few times! Their payment arrangements are great, it's one monthly payment until the loan is paid off. They have a low interest rate, so check them out!
Velazquez Mckinney
21:53 29 Jun 21
It was a very easy process from beginning to end and the employees love to see a smile. It's a job that makes me feel welcome.
Branden Nathaniel
20:47 29 Jun 21
I highly recommend this company and its employees for your loan needs. They are very professional in what they do and helped me out whenever I needed it.
dianna roberts
19:50 12 Jun 21
Loan agency offers you a loan for all your financial needs. I applied for it and got it approved. But I will suggest you opt for this loan when you are in any financial emergency as the interest rate is low.
Anne Barber
18:42 10 Jun 21
For a loan I received from here, the processing time was very short. Customer service representatives guided me at every step of the application process. 👍👍
Michelle Petersoncnc
18:14 10 Jun 21
Very good company. They are always there to assist you in a timely manner. They are kind & friendly and I highly recommend them.
Roderick Sloan
14:45 11 Mar 21
I think the quality of this company is very high. They are professional and know what they're doing but at the same time very personable. It's easy to get a loan here even with bad credit score
Abigail Yara
05:50 21 Oct 20
Angelle Seaux
23:40 16 Oct 19
Rolando Belen
18:35 19 Apr 18
tony melgoza
18:28 19 Apr 18
Car Audio Xperts provides GPS installation and removal services for Montana Capital Car Title Loans customers. The store is located at 1057 N Hacienda Blvd,near the intersection with Klamath St. If you live in La Puente and in need of installation or removal of GPS device, stop by Car Audio Xperts that works with Montana Capital Car Title Loans in La Puente. Car Audio Xperts provides our clients with unmatched customer service. Montana Capital Car Title Loans does not issue loans at this location.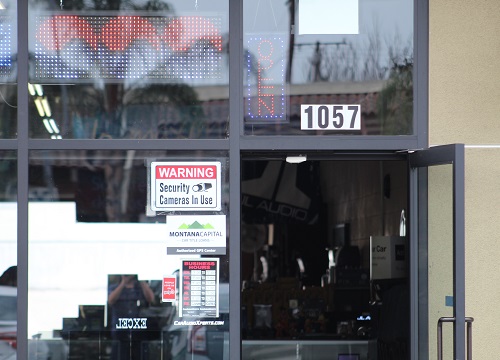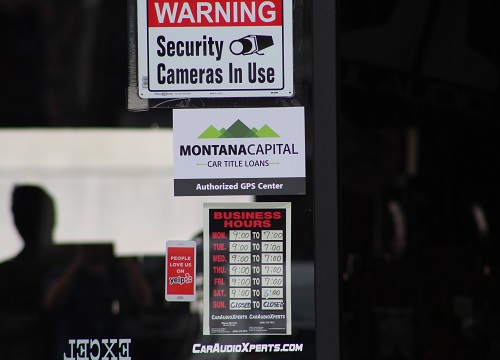 The Story of La Puente
The first inhabitants of La Puente we called the Tongva, who lived in a village named Awingna. At the time of the Spanish Portola Expedition in 1769, the first Europeans arrived. During that time, they made their camp near the San Gabriel River, which is called Bassett on today's map. According to the writings of Father Juan Crespi, they had to build a bridge (which is puente in Spanish) in order to go across the San Gabriel River. Much of that land became part of the Rancho La Puente, which was a mission outpost. The first Americans to travel across California, lead by Jedediah Smith, visited the mission in 1826.
Cash Advance in La Puente
It's been a long time since the Tongva were in La Puente, and life in the area is much different now. Rather than trading skins or hunting to get food, the residents actually need to have cash for daily needs. Without cash, sometimes people use their credit cards freely and then have to deal with credit card debt. Cash is needed for everything in today's world and if you don't have enough, you can really get stuck. Monthly payments must be made on time, bills need to be taken care of and just plain living expenses can be expensive. If you're in a position where you don't have enough cash to get by until your next paycheck comes in, send in an application for a quick personal loan to Montana Capital Car Title Loans in La Puente.
Cash for Your Car
So long as you own a private car, you are eligible to send in your request. If your credit status isn't so good but you own a car with value, you can still apply. Using the information on your application, we'll evaluate your car's current worth. If it has a value that is high enough to use as security, we'll also confirm that you meet our credit specs and can pay the loan installments. Then we'll contact you to continue the process. At Montana Capital Car Title Loans in La Puente, our fast loans are always at least $2,600.
Getting Your Money
Even after you get your money, you can still keep driving your car. With Montana Capital Car Title Loans in La Puente listed on your car title, we don't take your car to use it as collateral. So apply today!
Near Locations