Montana Capital Car Title Loans in La Habra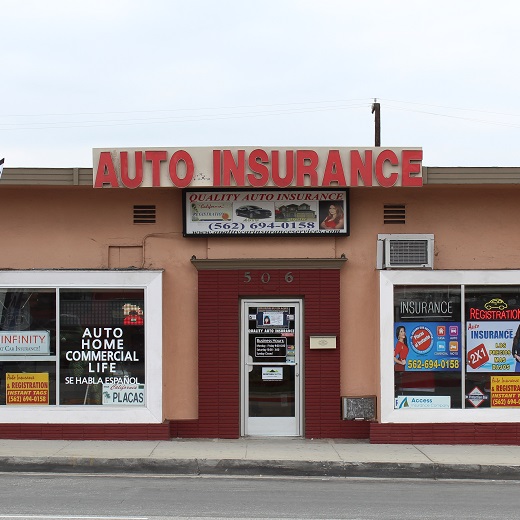 What Our Clients Say
My loan application to own a car was answered in less than 24 hours, and I received my money quickly and without any trouble. Their service is really great, so if you need money quickly, you should apply.
Caitlin Buckley
06:52 11 Nov 21
So by now we have used Montana 3 times over the years. Never had any issues at all and each loan was approved with no hiccups. They give best online payday loans.
beulah runte
14:33 10 Jun 21
Montana Capital Car Title Loans were on top of everything 100%. They are there for me every step of the way. always available to answer my questions even after hours. This is the place where you can get online bad credit loans.
Chace Huffman
10:23 07 Jun 21
Things get done quickly with Montana Capital and I have never had any issues with accuracy or anything... They provide good service and are reliable for times you need extra cash...
Aguirre Baron
09:42 17 Mar 21
Answered any and all questions we had and helped us get the process done quick and smoothly. Would recommend Montana Capital CTL to others in need.😊
By far the best lender in La Habra! On top of their game, made getting this loan very easy and smooth will always go to them with my business!
Bernadette Harter
11:55 06 Feb 21
I guess I'm really lucky that there is a branch of Montana Capital Car Title Loans in La Habra. I went there to get the cash I needed to cover my bills and they were so nice.
Alton Rich
07:00 28 Dec 20
Miguel was very good and efficient.
Rolando Belen
21:26 07 Oct 19
Miguel was a huge help....excellent customer service!
shane smith
19:00 03 Oct 19
Amrea Poston
20:20 02 Oct 19
Just want to thank Montana Capital Specialy Miguel for bieng understanding and polite during my phone conversation ,I appreciate him listening to me and working with my situation, yours truly Nicolas Ramirez
Nicholas Ramirez
23:31 30 Sep 19
Linton Scoggins
23:08 04 Apr 18
About This Location
Quality Auto Insurance/Registration provides registration services for Montana Capital Car Title Loans customers. The store is located at 506 E La Habra Blvd, near the intersection with Lemon St. If you live in La Habra and in need of registration services, stop by Quality Auto Insurance/Registration that works with Montana Capital Car Title Loans in La Habra. Quality Auto Insurance/Registration provides our clients with unmatched customer service. Montana Capital Car Title Loans does not issue loans at this location.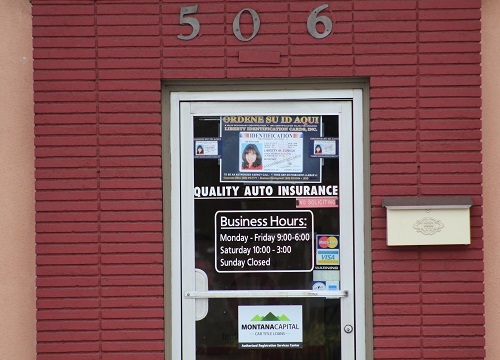 La Habra, California - A Caring Community
The origin of the name La Habra is connected to its location. When the Spanish explorers from the Portoloa Expedition arrived in the area in 1769, they used the natural pass to get through hills to the north. So the name refers to "Pass Through the Hills." When a ranch was built in 1839, it was aptly named Rancho Canada de La Habra, and the name has stuck. THe city of La Habra was officially founded in 1896 and it was incorporated in 1925. At that time, the number of residents was 3,000. Only three years later, La Habra had become Southern California's largest avocado center and in the 1920s, Rudolph Hass planted his first avocados. The Hass avocados are still popular around the world today.
Avocados for Cash?
If you're suffering from a lack of funds, avocados might not bring in enough money to help you get over that hump. But if you own a car, that's a different story. With a car, you might be able to lay your hands on some extra cash by applying to Montana Capital Car Title Loans in La Habra for a car title loan. With this type of loan, you can get a minimum of $2,600 that you can use however you wish. It can help you get by until your next paycheck arrives or you can spend it on necessary items. Some residents of the city use it to pay off old debts or get caught up on credit card bills. Send us your application today and we'll check how we can work together.
Cash for Cars
Once we find out what kind of a car you own, its condition and its value, we'll be able to determine if the value is high enough to consider your request for a fast personal loan. If it's of adequate value, you can repay the loan and you meet credit specifications, we'll contact you to complete the process. Don't worry if you have a bad credit history – you can still apply for a car title loan from Montana Capital Car Title Loans in La Habra.
Enjoying the Cash
While you are paying the loan back, your car is still yours to keep and use. When the contract has been fulfilled, we'll remove our name, Montana Capital Car Title Loans in La Habra, as a lien holder.
Near Locations