Montana Capital Car Title Loans in Antioch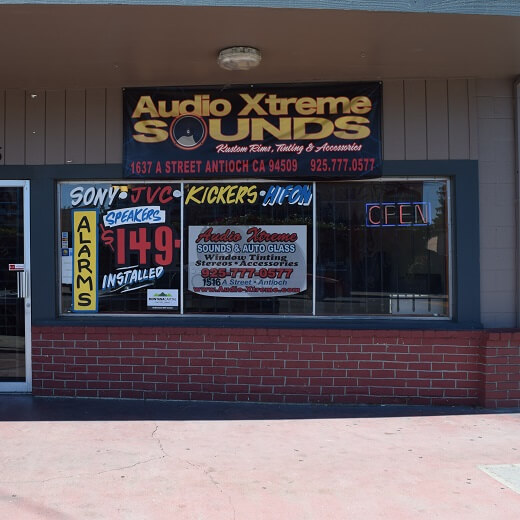 What Our Clients Say
This was my second time utilizing Montana Capital 's expertise, just like the first time, again they did an amazing job the whole experience was completely painless from start to finish.
Ricardo Coogan
11:05 05 Mar 21
It was a pleasure working with Montana capital car title loans. They were very professional, prompt and considerate of my time and work schedule. Also understood my needs and financial issues.
Ervin Bailey
13:28 09 Feb 21
Title loans in CA are so common because they're an easy way to get money. I think people should watch out because it's high interest. It worked for me since I paid off fast.
Bernard Marshall
08:00 23 Dec 20
The Food Prophet
03:05 17 Sep 19
The Food Prophet
03:03 17 Sep 19
Outstanding customer service and the process was fast and simple. Thanks.
anthony brown
03:27 12 Mar 18
Google business to apply for loan. Awesome services from kiara making it as smooth as possible with every step. Please hire additional staff to emulate her. Job very well done. Thank you!
Donald Emerson
00:57 09 Mar 18
About This Location
Audio Xtreme Sounds & Auto Glass provides GPS installation and removal services for Montana Capital Car Title Loans customers. The store is located at 1516 A Street, near the intersection with E 15th St. If you live in Antioch and in need of installation or removal of GPS device, stop by Audio Xtreme Sounds & Auto Glass that works with Montana Capital Car Title Loans in Antioch. Audio Xtreme Sounds & Auto Glass provides our clients with unmatched customer service. Montana Capital Car Title Loans does not issue loans at this location.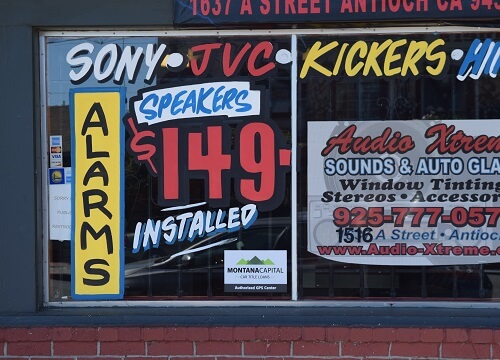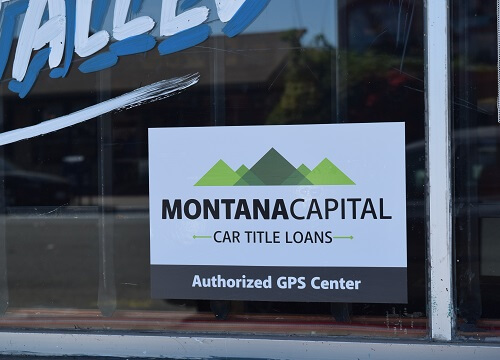 Antioch, California
The residents of Antioch, CA can be excused for having an identity crisis after all the names their city has been through! Located in the San Francisco Bay region of the US, it has been called Marsh's Landing, Smith's Landing and East Antioch. Although there have been numerous name changes, Antioch happens to be one of California's oldest towns. It was originally built by John Marsh who owned one of the state's largest ranches. He built Marsh's Landing (what is now known as Antioch) on one of San Joaquin River's landings and then used it as a shipping point for his own ranch.
Life in Antioch Today, With Money Problems
Antioch CA has such a rich history! It's an interesting city to live in the city but can be rough if you don't have enough money to get by until your next job or salary. A solution to your need for some quick cash might be a car title loan from Montana Capital Car Title Loans in Antioch. We help folks just like you all over California with fast loans so they can keep up on their bills and get ahead financially. Sometimes a little cash boost can be all the difference between sinking deeper with unpaid bills or getting back on your feet.
Send Your Application
At Montana Capital Car Title Loans in Antioch, we are waiting to hear from applicants just like you who could take advantage of a car title loan. This type of loan doesn't take your car away from you, but it uses the value you have in your car as collateral. Of course, the car must belong to you and have your name on the title. Send us your details and if your car is valuable enough, you can make the monthly loan payments and your situation fits in our credit requirements, we will contact you. Car title loans begin at $2,600 and can go up from there.
Poor Credit Applicants Accepted
We are hoping to hear from you, no matter what your credit status or history is. If your application is accepted and approved, you can keep your car – we know you need it! We will need to put our name on the title of your car as a lien holder though, until you have fulfilled the obligations of the Montana Capital Car Title Loans in Antioch contract.
Near Locations