Montana Capital Car Title Loans in Sacramento, CA 95815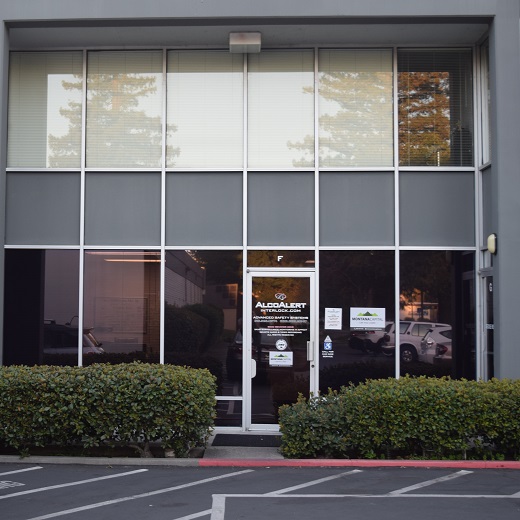 What Our Clients Say
They checked Kelley blue book before getting me the loanThroughout the loan process, they provided a highly professional, responsive, efficient, and flexible customer service experience.
Rose Thompson
12:02 02 Nov 21
The staff is very helpful. They answered all my queries patiently. They cleared all my doubts regarding the procedure and advised me of the best payday advance near me. I am happy to see such good services.
Eliana Dalton
10:04 14 May 21
Diligent follow-ups and quick processes by the team, helped me get my short term loans bad credit in time. Thank you!
Yosef Burton
09:52 13 May 21
The explanation online at each phase of the loan process were helpful to let us know where we were in the process and what to expect next. Great job all around!
Riebe Heist
06:40 10 Mar 21
Getting a loan for the first can be very daunting and overwhelming especially during the coronavirus pandemic. However, Montana Capital puts all these emotions to ease by making this process seamless and simple as can be!
What happened when I couldn't pay my bills on time? I'll tell you what I did. It was really clever, if I do say so myself. I applied online for title loans! I got the money in no time and got my bills paid on time.
Tony Carter
12:08 21 Nov 19
I Was Very Impressed On The Quality Of Service/ Professionalism That Was Provided To Me By This Outstanding Young Man (Jonathan). Made The Process Very Quick & Simple. A Def 5 Stars. Thank You Jonathan😊👍⭐⭐⭐⭐⭐
Evelyn Galaviz
21:30 29 Nov 18
My daughter kaleena went there they were wonderful. Realky helpful
misty mueller
20:08 03 May 17
Omg this place is great!! Super fast and cool. Definitely recommended
Cecilia Aguilera
03:13 03 Mar 16
Shield title loans was very fast and easy. I got my loan the same day!
Angie Saechow
01:25 18 Jan 16
Great experience. Shield title loans gives great service.!
Aadin Jimenez
05:23 23 Nov 15
Great service. Got what I needed. Quick and easy cash. Going to recommend to all my friends.
Claudia Torres
04:57 16 Oct 15
About This Location
The Tribute Road Montana Capital Car Title Loans in Sacramento Branch has been providing the residents of Sacramento with auto title loans since June 7th 2017. We rent a space inside the store of AlcoAlert Interlock. The store is located at 1805 Tribute Road, Suite F between Exposition Blvd and Lincoln Hwy. If you live in Sacramento and in need of quick cash, stop by the Tribute Road. Montana Capital Car Title Loans in Sacramento Branch. We are providing all our customers with unsurpassed customer service.
***This location moved to 711 East Valley PKWY Escondido, CA 92025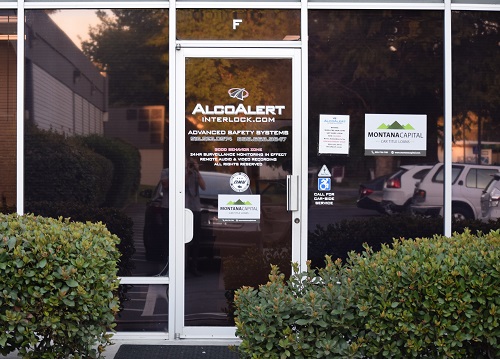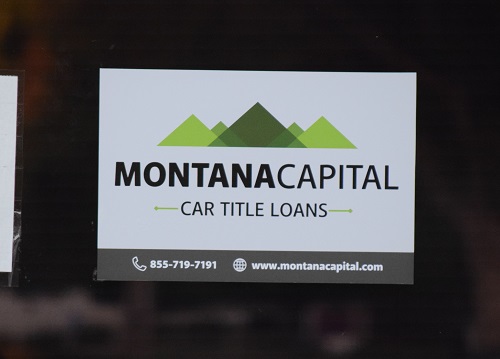 About Sacramento
Sacramento, which is the capital of California, has an estimated population of nearly 500,000. In fact, of all the large cities in California, Sacramento is the fastest growing. Its existence is due to the efforts of John Sutter, Sr., a Swiss immigrant, his son and James Marshall.
Sutter's Fort protected the area in 1839, allowing it to grow quickly. The city was an important distribution point and transit center during the California Gold Rush. The Civil Rights project going on at Harvard University in 2002(For Time magazine) called Sacramento "America's Most Diverse City." It is home to the California State University as well as the University of the Pacific.
Car Title Loans
If you have time on your hands in Sacramento you might want to take the kids to the zoo or the California State Railroad Museum. Those are wonderful things to do with the family or visitors to California's capital, but if you're low on money then it's frustrating. Getting car title loans in Sacramento is probably much easier than you might think.
People in Sacramento often run into money difficulties, but most people don't realize that they can get money in their pocket. If you have a car and can pay back a loan, then you're good to apply for auto title loans, because you can use it as collateral for a car title loan in Sacramento. Our secured loan application is completely confidential and user-friendly.
Montana Capital Car Title Loans provides auto title loans starting at $2,600. Contact us now with your details and the type of car you own and one of our friendly team members will assist you to apply for a pink slip loan.
Your Car as Security
Montana Capital Car title loans in Sacramento uses your own vehicle as security for a personal loan. If you've been paying on your car and finished the payments, then you can be qualified for a car title loan. We don't need your car; it is yours to keep. Just fill up an auto equity loan application.
your car title and your ability to pay back the loan is enough for us to evaluate your situation. After we confirm that you will be able to repay the loan, then we will contact you to give you our decision on your loan approval.
If your loan is approved, we will prepare a loan of any amount starting at $2,600. As usual, we will give you the most competitive rates that we can. Go online to find an application and fill in the blanks.  Send it in to us and you're finished.
Needing Cash in Sacramento
If you need some extra cash for getting caught up on bills or for unexpected expenses, you're not alone! There are others in Sacramento with the same needs. So don't feel embarrassed or like you're the only one in the whole city who doesn't have enough money to get through the month.
The good news is that if you are a car owner and can handle monthly payments, then you are eligible to apply for a title loan from Montana Capital Car Title Loans in Sacramento. Just by using your car's value as collateral, you could actually get a minimum of $2,600. You don't even need to tell us why you need the money or what you plan to use it for.
So whatever your needs for cash are today, you can apply for a title loan and if approved, you'll have a wad of cash at your disposal.
How Can I Get A Quote on A Title Loan
Our agents will gladly help you get a quote, depending on our criterion. You can do this by either calling us or by applying online.
What Are the Requirements for A Title Loan Application?
The basic requirements are a car title, ID, proof of ability to repay the loan, including proof of income and expenses, and car insurance (not in all cases). Depending on your situation, you may need to provide a few more documents.
What Is the Maximum Loan Amount at Montana Capital Car Title Loans?
Our maximum loan amount is $20000. We suggest getting a loan that meets your needs and your ability to repay. Our experienced agents are here to help you learn about the different loan plans available to you.
How to Apply for Title Loans
You'll be happy to know that you can apply for a title loan from Montana Capital Car Title Loans in Sacramento without even going outside of your home. Everything you need to get the process started is online.
Find the request form at the bottom of this page. Complete the information with the details of your car and your own personal details. After you submit it, we'll get that in our office and begin to follow through on your application as quickly as possible.
If your application is approved, we will use the value of your car to secure the title loan, but you can keep the car. We know you need your wheels so you can get to work and back, to studies or to errands. We only need to become a lien holder of your car and then you're good to go!
Near Locations