Montana Capital Car Title Loans in Riverside, CA 92505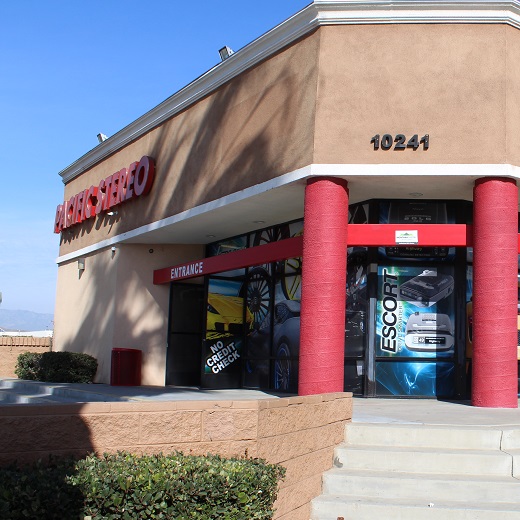 What Our Clients Say
For me the process did take a couple of days because I needed to get a new title and the Riverside DMV is so busy. But they helped me with all the paperwork which was nice. Overall positive experience
Brandon Renner
13:58 10 Sep 20
For me the process did take a couple of days becuase I needed to get a new title and the Riverside DMV is so busy. But they helped me with all the paperwork which was nice. Overall positive experience
Ulrike Clinton
11:31 07 Aug 20
Very easy process. Didn't even had to drive out of town. Kiara was very professional and helpful.
Miguel Haro
22:26 21 Feb 19
Very Helpful, attentive, & understanding. I would definitely recommend using Montana Capital to anyone that would be a skeptic thanks again Kiara😊
Alberto Curiek
02:08 03 Aug 18
Daniel was super friendly, and very helpful. He re assured me that my account would be okay since I was late. Very great customer skills! Thank you daniel for your help.
Jessica Lamer
18:15 30 Apr 18
Daniel from Montana Capital - thanks for hearing me out !!! Great Service
Julio Galindo
17:11 30 Apr 18
Samuel Canales
22:07 29 Nov 17
so this is my second loan I have received they have lived up once again to all my expections thank you very much. I know that I'm going to use the again. As long as I pay the loan quick. the loan is worth it. I dont how long butbi will be calling again when I need to borrow some money, awesome staff, Kara I'm sorry if I spelled your name wrong but awesome job. Joel was the fort loan and Kera the second keep up the awesome job!!!!:) 🙂
Mark Rodriquez
20:57 07 Jul 17
About This Location
Advanced Car Stereo provides GPS installation and removal services for Montana Capital Car Title Loans customers. The store is located at 10555 Magnolia Ave, near the intersection with Banbury Dr. If you live in Riverside, CA 92505 and in need of installation or removal of GPS device, stop by Advanced Car Stereo that works with Montana Capital Car Title Loans in Riverside, CA 92505. Advanced Car Stereo provides our clients with unmatched customer service. Montana Capital Car Title Loans does not issue loans at this location.
Quick Cash in Riverside
For anyone needing quick cash in Riverside, car ownership can mean a quick online cash loan. When sending an application to Montana Capital Car Title Loans in Riverside, you can be eligible for an instant online cash advance. If your application is approved, you could get the urgent money you need the same day or sooner. Car title loans in Riverside use only the value of your car as security – not your car. Your car is yours to keep and drive while you're working towards paying your loan off. Call us today for more information on how quick title loans can help you or send in your online application today.
How Do Title Loans in Riverside Work?
Before sending in your online application, it's good to know how title loans in Riverside work. Read on to hear about the details. Title loans use only the available value of a vehicle that you own as security. By using only the value, you get to keep your car. According to the amount of equity, your monthly income and other credit factors, you can be approved for a fast cash loan. The lender will keep your car title until the loan has been repaid. At that time, you will receive the title back by mail free and clear.
How to Apply for a Car Title Loan in Riverside
To apply for a car title loan in Riverside, you must own a vehicle that has good value. Complete the application online or in one of our California locations. Submit it and wait for an answer. Our loan representatives will calculate if your present income is enough to pay back the loan, if your car or other vehicle is valuable enough to use as collateral and possibly other credit criteria. If it is, you can be pre-approved for a car title loan in Riverside.
Title Loans Near Me in Riverside, CA
Finding title loans near where you are located is pretty simple if you look online. While you're at your computer and looking online, you may a well go ahead and send your application for title loans online. It's faster than coming into one of our offices because you don't need to leave home. Online applications are also convenient since you can submit them any time. If you prefer, look for "title loans near me in Riverside" and come on in! We'll be happy to assist you with a fast cash loan.
Title Loans Online in Riverside
You can use the money you get with title loans online in Riverside for anything you need. Send in your application at any hour and on any day and we will get back to you ask quickly as possible. If your application is pre-approved, you could get cash the same day or even within a few hours. If you're worried about money today, send us an online application. Keep your car and get quick title loans online! We have loan agents waiting to help you with fast cash.