Montana Capital Car Title Loans in Long Beach
What Our Clients Say
It was essential that I looked for a company that could help me during this difficult time. Luckily, I found them. They promised to do all that they could to help me and got me the pink slip loan. Thanks for everything.
Ashley Bales
11:44 02 Nov 21
It was a thrill ride for me to get the credit. In any case, credit to the group who helped me offering the best guidance and helping me in short term loan bad credit. Truly, the best individuals working in the best firm.
Bonnie Estrada
12:24 19 May 21
The best service I ever had. Very professional, very courteous, Fast response and turn around. My experience has been great. I had applied for a loan with bad credit and got it really quick.
Tasha Vargas
12:09 17 May 21
It was a quick and easy process. The entire staff was very pleasant and got me exactly the loan amount I needed. I had a wonderful experience!
Ricardo Jenks
07:16 08 Mar 21
Great communication from the loan people at Montana. I never had any doubts of what was coming next or what I should be doing online. My many questions were answered swiftly and clearly!
Lyle Mclaren
11:32 12 Feb 21
I finally found a way to make my big rig pay for itself - I used it to get fast money with a big rig title loan.
Helen Dela
06:24 04 Feb 20
I went through some difficulty with Moneygram trying to pay off my loan with Montana Capital. Somehow Moneygram paid off the wrong account with a completely different person's name attached to it. It was a total nightmare trying to straighten it all out and took 3 weeks to get it right. Through it all, every time I contacted MC's office I was treated with courtesy and efficiency. I found Kiel in the office to be very helpful. He researched as best he could and was always so reassuring and understanding of my dilemma.In the end I was contacted by a supervisor (I'm sorry I didn't write down his name) and was told they had spoken to Moneygram and the money was being rerouted to my account. MC credited me with the whole amount, took the interest back to the date I made the original final payment and refunded me one payment which I had had to make to keep from being delinquent.I thank Kiel for his kindness each time I called (and there were many as you can imagine). Also helpful were Miguel, Daniel, Ruby and a couple of others whose names I didn't write down, but I spoke mostly with Kiel. I'm sure his diligence and perseverance helped a great deal in getting this solved. Thanks again, Kiel!Sincerely,Julie JunkermannSanta Rosa, CA
Julie Junkermann
20:55 28 Dec 18
I am really impressed on how fast and easy this process Has been .As a first time client rocio was very nice and explained everything to me. Excellent service.
Great experience, excellent and fast service, and great costumer service.
maher nesheiwat
19:50 14 Dec 15
Very friendly and fast service recommend it for fast cash when needed
Cesar Chacon
21:18 07 Nov 15
I am so grateful for the professionalism of the staff and the easy going environment they provide. I couldn't have expected a better experience.
Shawna Wetzel
22:08 23 Mar 15
I think that this company has a process that makes sense. They are in the business of helping people with their temporary needs and I appreciate that they're requirements are realistic. I'd recommend this company to anyone who like simple, safe, secure and confidential business.
Invest Smart Please
21:47 12 Dec 14
I spent twenty minutes asking loads and loads of what they probably thought were plain stupid questions - but all the same I got the answers that I wanted.
Burt Rutherford
03:35 02 Dec 14
This was my first title loan and I was actually quite nervous at first. They treated me great and very professional. The actual location and office was a little shady but in the end I was very satisfied. Especially with how quick and responsive they were to me throughout the whole process.
D'Sean Hattaway
01:06 30 Oct 14
About This Location
The N Long Beach Blvd Montana Capital Car Title Loans in Long Beach Branch has been providing the residents of Long Beach with car title loans since June 7th 2017. We rent a space inside the store of First Choice Insurance. The store is located at 6725 N Long Beach Blvd near the intersection with W 67th Way. If you live in Long Beach and in need of quick cash, stop by the N Long Beach Blvd Montana Capital Car Title Loans in Long Beach Branch. We are providing all our customers with unsurpassed customer service.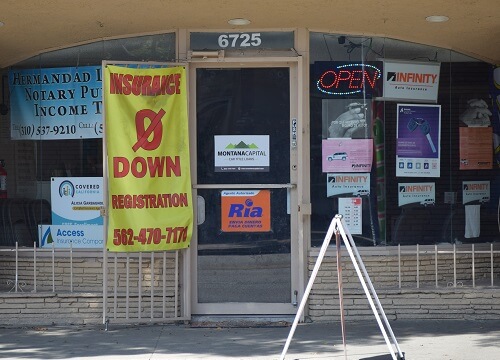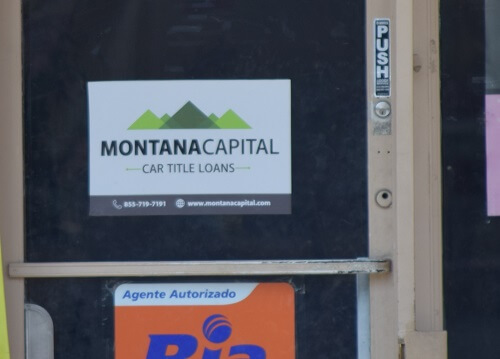 About Long Beach
Following the discovery of oil on Signal Hill in 1921, Long Beach CA went from just being a seaside resort to a major oil producer. The Long Beach Oil Field was discovered only following the Alamitos No 1 well's gusher. In fact, the field became the most productive oil filed in the world in 1920. To top that, the Wilmington Oil Field was providing even more in 1932, making it America's fourth largest producer. With all of this oil fame coming into the area, Long Beach became known as an oil town in the 1930s. Long Beach was also the home of the Ford Motor Company's factory, where it produced Model A cars. In 1942, Long Beach was the location of the "Los Angeles Air Raid of 1942," when shells were said to be fired from the sea.
Auto Equity Loans in Long Beach
We know you need your car to get around to museums, events and to catch some rays along the sea. But if you need some extra money to do these things, we might be able to use the value of your car to secure an emergency loan for you. Send us an online application and get the secured loan process started. At Montana Capital Car Title Loans in Long Beach, we also know how to process loans for applicants with a bad credit rating. You can keep your car while paying back your pink slip loan.
Online Car Title Loans in Long Beach
Do you have bills that have been piling up and just keep growing? It's possible that they're growing because you're only able to pay the minimum amount each month. If you have a lot of old debts, then you might not have enough monthly income to get those bills paid. By only paying the minimum payment each month the bills get very expensive because of all the added credit card fees.
So what happens is that chair, washing machine or item you bought at a bargain price a year ago ends up being outrageously expensive due to credit card charges. You might be able to pay off some of those bills once and for all by applying for an auto title loan in Long Beach with Montana Capital Car Title Loans. If you meet our credit criteria, own a car and can prove your ability to pay for the loan, you can get from $2,600 in no time. Use that money to pay off your old debts and begin saving on credit card charges. Apply now for pink slip loans with Montana Capital Car Title Loans.
Cash for Your Car in Long Beach
Did you know that if you own a private car in Long Beach that you can apply for a title loan? It's true! If you're one of the many people living in Long Beach who need a place where they can get some extra cash, you can send in an online application to Montana Car Title Loans in Long Beach.
We are in the habit of giving good folks like you some money with a car title loan. We don't even ask what you need the money for! So if your request is approved, you will get a minimum of $2,600 that you can use for anything you want or need. Just think about it! You would have enough cash to get you through until your next paycheck arrives, you could go ahead and fix that leaky roof that you've been putting off or you could take a trip somewhere to relax a little. The sky is the limit to what you could do with a quick cash loan! Apply today and find out if you are qualified!
Best Times to Apply
One of the best things about sending in a title loan request to Montana Car Title Loans in Long Beach is that you do it online. That means the form is available for you to send to us any time of the day or night. You can be sure that as soon as we can, we will begin to process your information. As long as your name is on your car title as the owner, we'll be able to check its value and then go on from there. The next steps will include verifying your ability to pay and that you meet our credit criteria. Send us your application now and let's get started!
Nearest Locations