Montana Capital Car Title Loans in Indio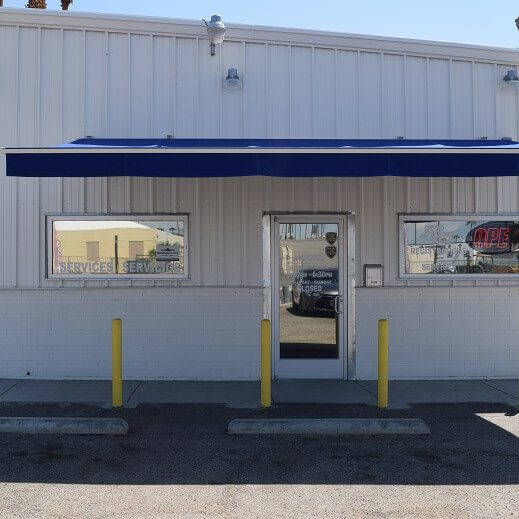 What Our Clients Say
It could not have gone any better or smoother! Thanks again to Montana for doing everything for me and for providing same day cash loans.
Christiansen Truesdell
21:21 09 Jun 21
This is my first time getting a fast loans bad credit so naturally I was a bit hesitant. A lovely loan agent from Montana Capital Car Title Loans walked me thru everything and I feel really satisfied with how it all turned out. Glad to have my money.
Terry Villa
17:27 07 Jun 21
"Awesome service we loved Montana CTL. They helped us so much from the very first moment. Getting a loan with them is a breeze.Thank you"
Davila Killian
05:51 12 Mar 21
They are fantastic at preparing everything you need in a clear and concise format and guiding you through the online loan process. They deserve 5 stars!
Bobbie Pearson
11:37 11 Feb 21
I am writing this review because I had a really positive experience with this company and I did not expect that at all. Car title loans can be scary but they explain absolutely everything and answer any question. Really great company.
Mary Johnson
13:11 05 Jan 21
I didn't think I will be approved given my bad credit but lucky for me I was and even got the amount I was looking for. Very nice agents too.
Deckow Karolyn
12:08 23 Dec 20
Montana Capital Car Title Loans' online title loans in Indio is such a blessing because I really can't find time to go to their office nowadays.
Efrain Vega
11:11 05 Mar 20
No one told me that even if I didn't have credit that I could get a no credit loan. I had to find out myself - the hard way. They're great and that's why I'm sharing this info.
Robert McIntyre
05:15 22 Nov 19
Bryan was excellent in communication and doing all he could to help me in my emergency situation. Thank you Bryan!
Marc Brown
02:19 18 Dec 18
I hace been their customer for a year now I call to make my payments and Kyle and the other staff are always great answering questions and helping me out.
Janet Gaytan
21:54 20 Feb 18
About This Location
RC Vehicle Registration & Lien Sales Services provides registration services for Montana Capital Car Title Loans customers. The store is located at 83095 Indio Blvd, near the intersection with Civic Central Mall. If you live in Indio and in need of registration services, stop by RC Vehicle Registration & Lien Sales Services that works with Montana Capital Car Title Loans in Indio. RC Vehicle Registration & Lien Sales Services provides our clients with unmatched customer service. Montana Capital Car Title Loans does not issue loans at this location.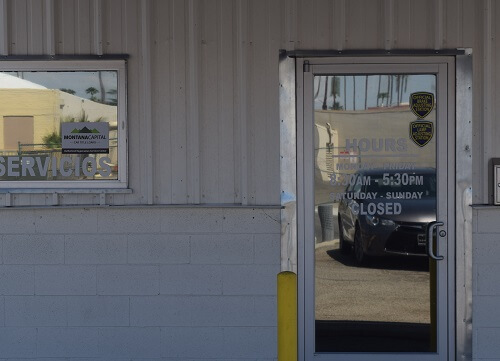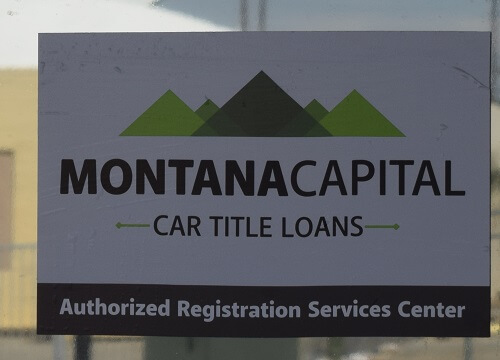 Indio, California
Indio, California was a halfway stop used by the Southern Pacific Railroad. Located between Yuma, AZ and Los Angeles, it was a logical place to refill the engines with water. First called Indian Wells, the name was changed to Indio as a reminder of the word Indian. Of course along with the railway station, the city grew and by the year 1920 Indio had become a popular health resort for people with respiratory diseases and for senior citizens. Besides a health haven, Indio was also home to the USDA's Date Station, which conducted research on the fruit, helping farmers increase their date production.
Earning Enough Cash in Indio
If you're a date farmer in Indio, you might have it made, but if you're struggling to get by each month, you might have old debts that are nagging you. There's nothing worse than opening the mail and finding threatening notices or bills that you just can't seem to get paid off. And then if a financial emergency comes up you can really be stuck. If you are a car owner living in Indio, we may be able to help you with a quick loan, which you could use to get back on your feet again. You can get to the online car title loan application at the bottom of this page. Fill it in and submit it to Montana Capital Car Title Loans in Indio. We will review it and contact you as quickly as possible.
Cash for Cars in Indio
With car title loans, we use the value in the owner's car as collateral for a quick cash loan. So if your car has an adequate value, we will go on to check that you meet our credit criteria and that you will be able to repay the loan. If those three items check out in your favor, you will be hearing from one of our staff members! Car title loans at Montana Capital Car Title Loans in Indio begin at $2,600 and can go higher.
Your Car Stays With You
Don't worry about giving up your car if approved for quick cash from Montana Capital Car Title Loans in Indio. You get to keep your car. We only put our name on your car title as lien holder so that you can keep your car and drive it whenever you want.
Bad credit applicants accepted! Apply today for cash!
Nearest Locations