Montana Capital Car Title Loans in East Los Angeles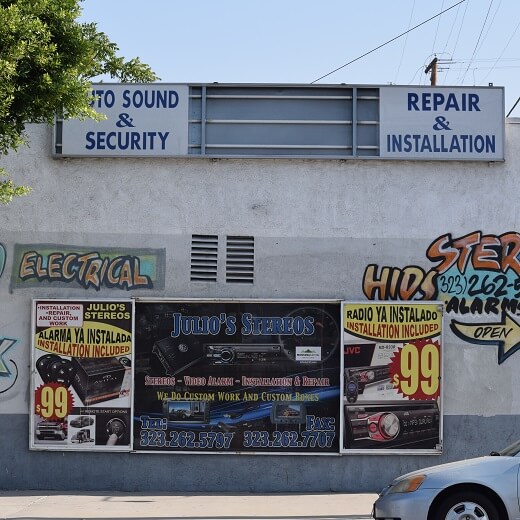 What Our Clients Say
GREAT PEOPLE AND GREAT SERVICE!!! I HIGHLY RECOMMEND THEM FOR A QUICK LOAN THAT DOESN'T REQUIRE TOO MUCH FROM THE CUSTOMER!! THANK YOU ALL!! ❤️
Munjur Ali
23:04 15 Mar 21
I got the title loan I was looking for even with my bad credit! Process is very straightforward so don't worry about it taking days or anything like that.🤝🏻
Barbara D Arias
11:44 07 Sep 20
I got the title loan I was looking for even with my bad credit! Process is very straightforward so don't worry about it taking days or anything like that.
I'm OK with getting title loans that use my car for security so long as I can keep my car.
Kevin Metcalf
08:57 19 Feb 20
Jose luis Cruz h
22:25 01 Jun 19
charley brown
19:24 29 May 19
Rhett Pascual
00:42 17 May 19
Ruby was efficient and helpful. Thank you.
Mark Bystrak
03:34 14 May 19
Ruby was efficient and helpful. Thank you.
Mark Bystrak
03:34 14 May 19
orlando alexander
19:15 13 May 19
Johnathan was so very helpful. Caring and compassionate is the only way to describe him! I would recommend Montana Capital to anyone. The staff is always professional and willing to help. Thanks for your great service and thank you for your professionalism! If I could give you ten stars I would.👍👍👍
Loveiskind EyesonHim
17:25 02 Feb 18
Regina Edmond
12:38 25 Jan 18
About This Location
Julio's Shop provides GPS installation and removal services for Montana Capital Car Title Loans customers. The store is located at 4715 E OLYMPIC BLVD, between Houston Street and Sherman Street. If you live in East Los Angeles and in need of installation or removal of GPS device, stop by Julio's Shop that works with Montana Capital Car Title Loans in East Los Angeles. Julio's Shop provides our clients with unmatched customer service. Montana Capital Car Title Loans does not issue loans at this location.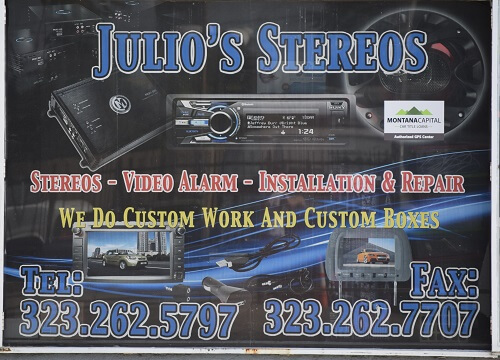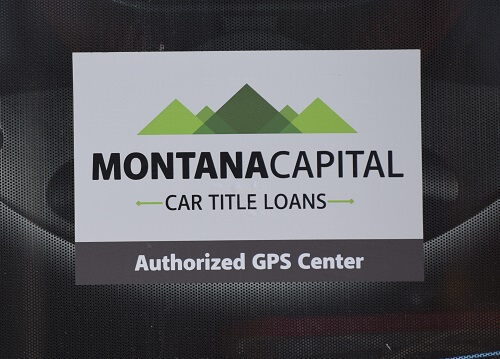 About East Los Angeles
East Los Angeles is just past Indiana Avenue in Boyle Heights. It's super easy to get to downtown LA if you live in East Los Angeles. In the 1920s, most of the land was used for agriculture, but as LA became more and more crowded, people began moving out to East Los Angeles. WIth the trolley that connected it to downtown, there was no problem putting up subdivisions and getting people to move out there. It gave people a cheaper alternative to living in LA. Since then, it has become a cultural hotspot. It's rich in visual arts, musicians and wanna-be politicians. It has even become an important and influential part of Southern California. And it's not all about food, but there is plenty of authentic Mexican food wherever you walk. The restaurants and food trucks prepare and sell everything from the finest regional dishes that can be found in Mexico to tasty burritos or hot dogs.
Getting a Cash Loan
If you're living in East Los Angeles then you already know how cool it is. Lots of people, always something going on and street food everywhere you go. If you have a pretty good job, you might be able to make ends meet and keep up with all your bills. But if you find yourself between jobs, or you're hit with some expenses that you're not prepared for, then life in East Los Angeles can be stressful. Some of the residents of East LA own pretty fancy cars. Your car doesn't have to be fancy, but if it has value then we might be able to help you. Your credit background might not keep you from getting a loan from Montana Capital Car Title Loans in East Los Angeles. If you meet our credit criteria, have the ability to pay back a loan and your car has a good enough value, then contact us. There's an online form above for you to fill in and send to us. Someone from our loan team will have a look at it, evaluate your car and contact you if you are eligible for an auto title loan.
Keeping Your Car in East LA
Don't worry about giving up your car in return for a quick loan. We don't want to take your car from you, but we will use your car title instead. If you own your car, then check your title to make sure your name is on there as its owner. If it is, then we can add our name as the lien holder if your loan request is approved. We will use your car as collateral while you make the monthly payments on the loan from Montana Capital Car Title Loans in East Los Angeles. After you complete the payments according to the contract you sign, we will send you a clean title. Send in your form now and maybe we can help you with a loan from $2,600 and up!
We want to help you get extra cash quickly, so contact us today!
Keeping Your Car in East LA