Have you ever gotten in a rut financially, and need a little help getting caught up on bills and such? We know that it's super easy to get into that situation. It could be caused by a short stint without enough work, emergency medical expenses waiting to be paid, or just too many credit card bills that are stacking up. If you are looking for a place to get a quick loan, one option is to request a car title loan in Alabama. There are a few simple steps involved in requesting a quick cash loan, but the money can be used for anything. Are you wishing there was a way to pay those outstanding debts or do the home repairs that have been waiting? Some borrowers use auto title loans to pay for school tuitions or even to take a short vacation. It's all your decision, but it begins with sending in your online application to Montana Capital Car Title Loans in Alabama.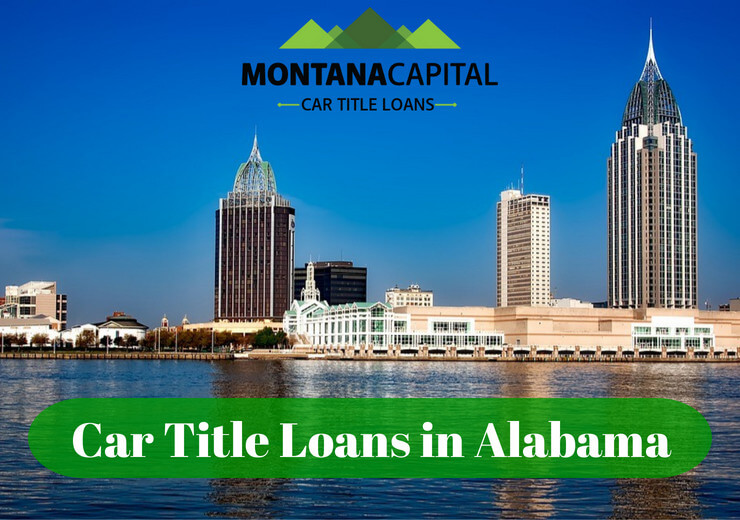 Serving You Across The US
Montana Capital Car Title Loans serves applicants from more than 30 States! By connecting with a trusted lender, we help people apply for a title loan safely and quickly. Call us now and let our support team guide you.
Easy Steps to Fast Cash Loans
To find out if you pre-qualify for quick cash loans in Alabama, take the first step. Go online and fill in the quick and easy application form. You'll need to include your personal information as well as the details of an auto that you own. Send it to us at Montana Capital Car Title Loans and let's see how we can help you. Remember that since the application is online, you can send it to us anytime – there are no time restrictions! Send it in the easiest possible way for you – whether it's with your laptop, your smartphone or even your tablet. The form you'll need to fill in is very short, so just a few minutes are enough to get the ball rolling. An agent will reach out to you with valuable information and lead you through each step of the car title loan process.
What Is Needed for Car Title Loans?
When your online application is reviewed, the important points to remember are that you must be the owner of a vehicle that has adequate value to be used as collateral, that your monthly salary is high enough to cover the loan payments and that you meet specific credit criteria. It's also important that your car title is up-to-date because you will need to submit it if you accept the loan agreement. If more information or documents are needed to process your money, you will be informed.
Here are some of the benefits you can enjoy when choosing Montana Capital Car Title Loans:Fast and friendly customer service.Submitting online applications any time day or night.Funding as quickly as possible.Keep driving your car while making loan payments.No hidden fees or extra charges added on.Payback in monthly payments.
Car Title Loans with Bad Credit
If you have ever paid your bills late and have a bad credit history, you might be wondering about bad credit loans in Alabama. For individuals with bad credit, it is usually easier to request car title loans than a conventional bank loan. Because the loan is being secured by your own auto, there is less risk involved for the lender. This can make it possible to get cash title loans even if you don't have a perfect credit score. Of course, pre-approval still depends on how much your car is worth, your present monthly income, and meeting standard credit specifications. The way to find out is to send us your online application today.
The Simplicity of Quick Online Loans
You'll be pleasantly surprised at how fast and easy it can be to get the money you need urgently. There is no limit to the way you use the funds, so however you decide to spend the money is totally up to you. We know that in these tough days, it can be easy to get stuck without enough money. Everyone goes through those periods from time to time, but we are here to help. Whether it's to manage until your next paycheck arrives or to get some old credit card bills paid off, it's all good.
If you need help with any step of the process, we are here for you. If your car title is not up to date or if you have questions about getting a title transferred into your name, we can offer advice. Whatever your financial needs are today, remember that we are here for you.
Contact us today with your application for a car title loan and let's see how quickly you can get money.