Montana Capital Car Title Loans in Westminster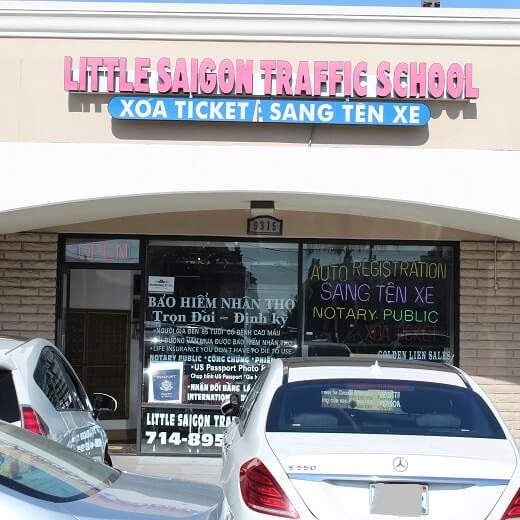 What Our Clients Say
5 Stars for Montana CTL!! This is the second time we working with them. Always available and always working for the best numbers for you. Super nice staff, super professional. This is the place where you can get payday advance loans.
Kobe Garrison
19:19 09 Jun 21
THANK YOU SO MUCH for fast loans bad credit!! You guys are the best in Westminster!!!
Tatum Erika
06:50 07 Jun 21
Great customer service and an overall very positive experience working with Montana CTL. They are personable and such experts when it comes to helping people with a car title loan.
Eric Bennett
23:24 15 Mar 21
When you work with Montana Capital they make the whole loan process very easy and honestly are great to work with on any type of loan need.
I live in Westminster and was looking for a place to get a loan. These guys came through they are the real deal! Can't recommend enough for their genuine willing to help and great service
Korbin Zaharias
06:13 30 Jul 20
The cool thing that I really like about car title loans is that no matter what your credit status is, you can still get quick approval if your car is worth enough. I have a good job, so that isn't a problem.
Bella Vasquez
04:34 19 Feb 20
Its good to know that Montana Capital is a reliable lender. The best experience was have Bryan as my loan officer. He did an amazing job helping me with the process. I thought it would be harder and longer to qualify and it was not. Thanks for everything.
lorena fernandez
09:18 19 Jun 19
Very professional, excellent and accommodating person. Thank you again.
Rolando Belen
16:19 12 Jun 19
thuylinh thi tran
22:12 10 Jun 19
I strongly recommend montana capital for any of your loan needs. Bryan helped me very fast and i was able to get my loan the same day!
Elizabeth Guzman
09:32 08 Jun 19
Cassie Battest
00:49 06 Jun 19
Karla Sandoval
22:14 04 Jun 19
Cedric Vasquez
00:32 01 Jun 19
The customer service rep Jonathan who assist me over the phone was friendly, quick, and efficient. Overall quality of service was excellent.
Julissa Rodriguez
17:06 21 Mar 18
About This Location
Golden Lien Sales & Auto Registration provides registration services for Montana Capital Car Title Loans customers. The store is located at 9315 Bolsa Ave #100, near the intersection with Dillow St. If you live in Westminster and in need of registration services, stop by Golden Lien Sales & Auto Registration that works with Montana Capital Car Title Loans in Westminster. Golden Lien Sales & Auto Registration provides our clients with unmatched customer service. Montana Capital Car Title Loans does not issue loans at this location.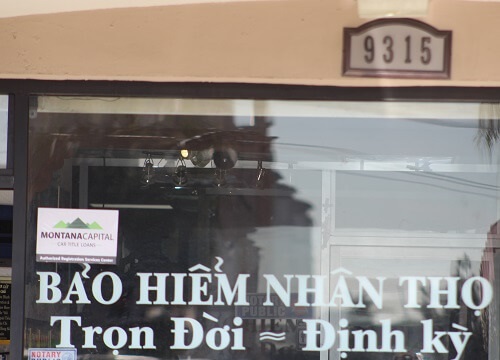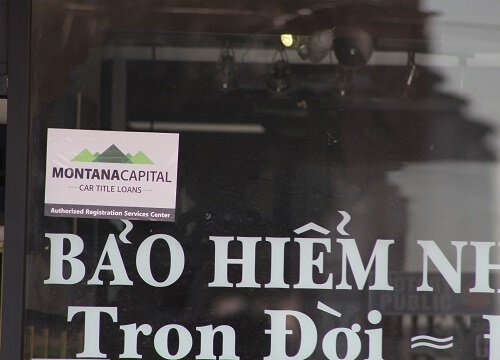 Westminster, California
In 1870 Reverend Lemuel Webber founded the region of Westminster to be a Presbyterian temperance colony. Its early settlers did not agree to harvest any of the seasons grapes, since they could later be used to make alcoholic beverages. In 1957 two cities, Westminster and Barber City, combined into incorporated Westminster. The city grew and in the 1980s so many refugees from Vietnam arrived that a section of the city was named Little Saigon. Today Westminster has the largest percentage of Vietnamese Americans and is even known as the Vietnamese American's capital. In 1996, the All-America City award was bestowed upon Westminster.
Making Ends Meet in Westminster
The residents of Westminster live in a beautiful region of the country, but it is sometimes hard to make ends meet financially. No matter how much you manage to bring home each month, the money just doesn't seem to stretch far enough. If you find yourself needing money before your next paycheck comes in, you can apply for extra cash from Montana Capital Car Title Loans in Westminster. Car title loans use the value you have in a car that you own and your ability to repay the loan to help secure a fast cash loan.
Anyone Can Apply
You don't have to have a good credit history to apply for a car title loan. Anyone who owns a car with value can send in an application. When we see your request for cash come in to Montana Capital Car Title Loans in Westminster, we will see if the value of your car is high enough to proceed with a title loan. We will also check that you can repay the loan and that you can meet our credit criteria. Then we'll contact you and possibly even pre-approve your application while you are still at home.
Fast Cash Loans
At Montana Capital Car Title Loans in Westminster our loans begin at $2,600. If approved, you can use the money for anything that you need. We will put our name on your car title as a lien holder so that we can use it as collateral against your loan. Keep your car and continue driving it while making the monthly convenient payments on your car title loan. When your contract has been completed, the DMV will issue you a new car title. Enjoy driving your own car with cash in your account!
Send your request for cash today!
Near Locations