Montana Capital Car Title Loans in Fullerton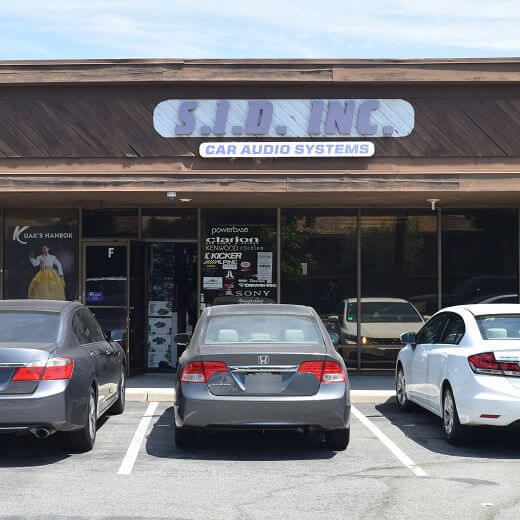 What Our Clients Say
The staff was awesome to deal with. They were very knowledgeable and answered all my questions. I am grateful for his help and would recommend this agency to anyone who requires payday loans. They went above and beyond in his customer service care with me and I appreciate it very much! Thanks👍👍👍👍👍
Martha Becker
11:49 25 May 21
The staff was extremely fabulous and helped me very well with my online data. He was extremely energetic. One of the best loan companies for bad credit.
Very pleasant and helpful every single time I've needed a loan!!! It's true that I sometimes got better offers thru other companies but I love Montana Capital Car Title Loans service so much that I prefer them!
Trevor Pullman
07:03 08 Mar 21
I feel like the guys at Montana Capital in Fullerton went above and beyond helping me, emailing me and responding to me as soon as they could. The customer service is second to no one!
internal terrible
15:38 10 Feb 21
I can't even begin to describe how easy this was! I thought car title loans were so complicated but they made it simple and straightforward making sure I understood every detail!
Analyssa Shermaine
09:47 15 Sep 20
I can't even begin to describe how easy this was! I thought car title loans were so complicated but they made it simple and straightforward making sure I understood every detail!
Sallil Walker
07:50 06 Aug 20
I have been doing business with Montana Capital over the past few months now. I took a loan out on my vehicle in times of need. I have been speaking with other representatives of Montana Capital of course, Bony ROCKS!!! She's so patient, professional and kind every single time that I speak with her. Bony takes the time out to help her customers as well as finding information for her customers that she or her customers may not be sure of and I love that! Bony thank you so much for taking your job seriously and with pride and always putting me first as your customer 😀. Z. Phillips
cece phillips
21:08 22 Aug 19
George R Rumph
01:57 30 Jun 15
My neighbor recommended you to me as a trustworthy company because he had used you in the past and had had no complaints whatsoever.
Pleased to deal with you, I was pretty scared because I've never gotten a title loan but everything went OK so that was one worry off my head
Very pleased with the friendly and helpful service and with the fact that I achieved exactly the end result that I was hoping for. Great stuff people and well done.
on the spot title loans helped a lot with my family need not much asked for and offered the best pay every month adjustment and walked out with the amount i needed in my family need.
Arely Palacios
02:43 28 May 14
About This Location
SID Stereo provides GPS installation and removal services for Montana Capital Car Title Loans customers. The store is located at 1456 E Valencia Dr. If you live in Fullerton and in need of installation or removal of GPS device, stop by SID Stereo that works with Montana Capital Car Title Loans in Fullerton. SID Stereo provides our clients with unmatched customer service. Montana Capital Car Title Loans does not issue loans at this location.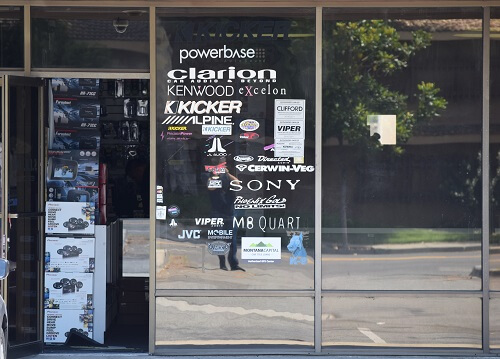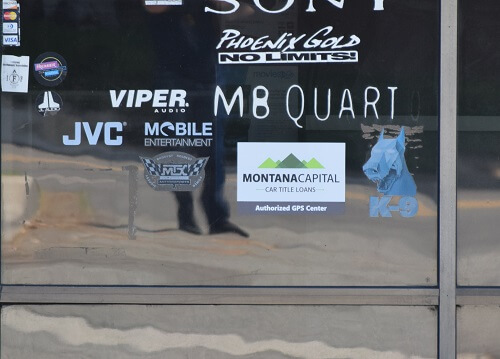 About Fullerton
Fullerton has many distinctions in common with other cities, such as notable universities or rich agricultural or industrial history, but one distinction is truly unique. Fullerton, California is the birthplace of that cultural musical game changer, the electric guitar! Fullerton is home to several institutions of higher learning including The California State University, Fullerton, Fullerton College, Hope International University and several others which is the reason why Fullerton is sometimes called, "Education City". There is also the Fullerton Arboretum, a beautifully laid out botanical gardens covering the better part of 26 acres near the campus of Cal State, Fullerton in the northwestern part of the city.
Paying for Education in Fullerton
Having so many institutions of higher learning in Fullerton is really great – for those who can afford it, that is. If you live in Fullerton, California and you don't have enough money to cover school tuition, then consider contacting Montana Capital Car Title Loans in Fullerton for help. Title loans use a car that you own as collateral to give you some quick cash to use for any purpose, such as paying for classes or school supplies. Car title loans begin at $2,600 and you can use the money for school or for anything else that you need.
Car Title Loans
Car title loans use the value that you have in your car to secure a cash loan. You can make the payments to Montana Capital Car Title Loans in Fullerton in convenient monthly payments while keeping your car to drive as you please. It's a win-win situation no matter how you look at it. You get the money you need for any purpose, you keep your car and you can go to school, pay your bills, get out of debt or go on a trip!
Securing a Loan
This is how it works. Send in the request form at the bottom of this page with the details of your own car to Montana Capital Car Title Loans in Fullerton. One of our clerks will check the value of your vehicle. If the value is adequate, we will confirm that you will have the ability to repay a loan. If you meet our credit criteria, your car has enough value and you can pay back the loan, someone from our office will contact you to continue the loan process. Don't be afraid to apply – even if your credit is bad! If you fulfil the credit requirements we will contact you!
Cash in Fullerton can be yours!
Nearest Locations