Montana Capital Car Title Loans in Anaheim, CA 92804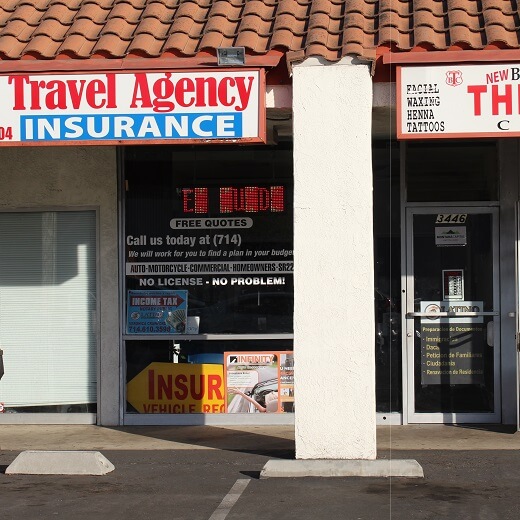 What Our Clients Say
I just got a loan online and it was ideal because I could send in my application during the night and then go back to sleep.
Ella Whitmire
05:08 19 Feb 20
Very helpful great customer service highly recommend. Ask for kiara she'll take good care of you
Ben Turner
18:12 13 Jun 19
Kiara was great, made everything easy for me. I definitely recommend them when you need cash fast.
Reuben Steele
17:16 13 Jun 19
This process was so fast and easy. Kiara was great her customer service was Excellent. I would recommend Montana capital If you need ever need a title loan.
David Smith
23:14 12 Jun 19
Kiara was very prompt and thorough
Gary Runner
19:59 10 Jun 19
Kiara was very prompt and thorough
Gary Runner
19:59 10 Jun 19
I was real apprehensive about this but I was fortunate to have Kiera at Montana Capital to assist me. Which was no small chore. She was informative and friendly and knowledgeable enough to quell my doubts and really simplified the process for me, explaining each and every step along the way. It's quick easy and sometimes necessary I recommend this company 100%. Ask for Kiera she's really good at her job and a very nice person.
Marie Patzig
00:57 04 Jun 19
Jpopps SilverShadow
20:55 17 Apr 18
About This Location
The W Orange Ave Montana Capital Car Title Loans in Anaheim Branch has been providing residents of Anaheim with title loans since May 2019. Our office is located at 3446 W Orange Ave near the restaurant "Alberto's Mexican Food" on the intersection with S Knott Ave. If you live in Anaheim and in need of quick cash, stop by the W Orange Ave Montana Capital Car Title Loans in Anaheim Branch. We are providing all our customers with unsurpassed customer service.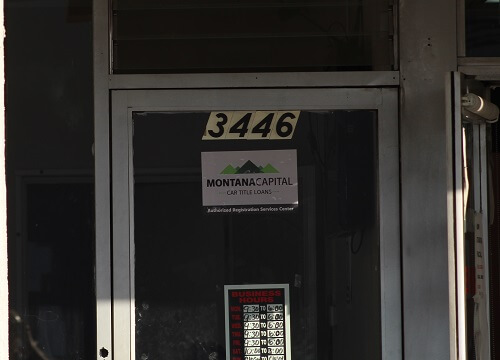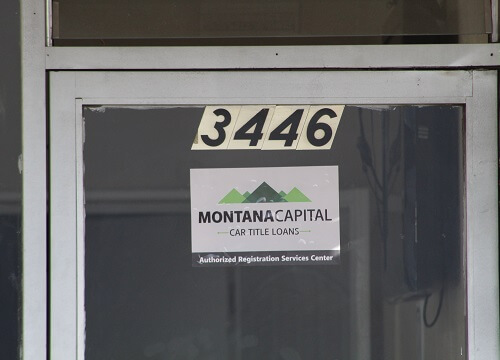 Attractions in Anaheim, California
For tourists arriving in Anaheim or residents, there is no lack of great attractions and interesting events. Whether it's sports, gardens, shopping or family attractions, there is truly something for everyone in Anaheim. Everyone knows about Disneyland, but Anaheim GardenWalk is an outdoor entertainment and shopping venue that opened in 2008. In 2017 the House of Blues Anaheim relocated to this area. The City National Grove of Anaheim is an indoor concert hall that can seat 1,700 people. It is close in proximity to the Angel Stadium of Anaheim and the Anaheim Regional Transportation Intermodal Center and has hosted the likes of Bob Dylan, B. B. King, Julio Iglesias and Merle Haggard.
Living in Anaheim but Needing Cash
It can happen to anyone living anywhere, but if you're a resident of Anaheim, CA then you know how expensive day to day existence can be. There are many activities and events you can enjoy but if you don't have money in your pocket you may as well stay at home. But there is good news if you own a car, because by using its value you might be able to secure a car title loan from Montana Capital Car Title Loans in Anaheim. Send in your online application and let's see if you can get a fast personal loan beginning at $2,600.
Evaluating Your Car
WIth your application in our office, we will evaluate your car to ascertain its current value. If it is worth enough, we might be able to use it as collateral for your loan. But we'll still need to know that you can pay back the loan and that you fulfill our credit requirements. If all of these points check out favorably, we will contact you to complete the loan process. Even if you have a bad credit status, it is still possible to be approved for a loan from Montana Capital Car Title Loans in Anaheim.
Cash for Cars in Anaheim
To use your car's value as security, we will put our name on the car title as a lien holder. In that way, you can hang on to your car and keep driving it. When the loan is repaid, our name will be removed. Contact us at Montana Capital Car Title Loans in Anaheim today for your road to cash!
Need cash quickly? Don't delay – contact us today!
Near Locations