Montana Capital Car Title Loans in Ventura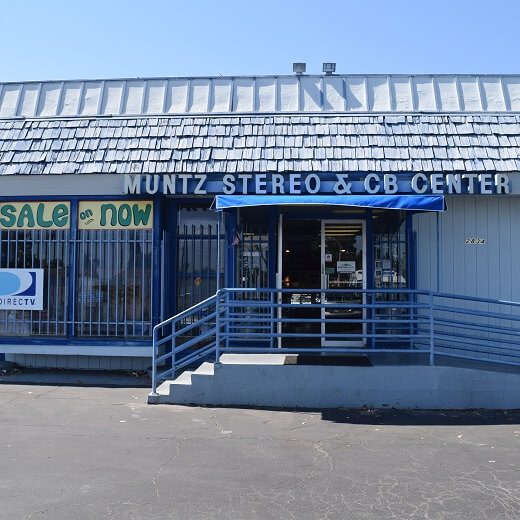 What Our Clients Say
I had a fantastic time with Montana Capital Car Title Loans. They assisted us in understanding our options and selecting the best instant loan for us. The procedure went off without a hitch and was completed in a timely manner
Kathryn Jonah
16:23 28 Jun 21
Instant loans bad credit process is so simple, very quick turn around time. Professional and top class service.
Alice Myersr
04:51 18 May 21
Easy to work with, friendly, knowledgeable, smoothest online auto title loan process experience I have ever had.
Lenny Conger
11:10 08 Feb 21
"I live in Ventura so I didn't want to drive all the way to LA for a loan. I called Montana and they let me do the whole process online it was pretty simple and I got the money right away."
David Thomas
13:03 25 Jun 20
I didn't want to be asked a lot of dumb questions when I applied for auto title loans. In the end all was good. They didn't ask my what I needed the money for.
Enda winsor
12:48 03 Feb 20
An auto title loan is a quick way to get fast cash. I had to give over my car title, but that makes sense, because they're giving me money. I know I'll get it back when I finish paying.
James Maldonado
13:06 20 Nov 19
very fast and very nice people
caroline santiago
17:55 21 Jan 19
It was quick and easy. Got everything done in a timely matter I even had my newborn with me.
Melisa munoz
00:54 25 May 16
Good costmers service fast , very. Helful
Earion Walker
01:44 10 May 16
You can definitely trust them and can tell they have your best interest in mind. They are prompt with following up to make sure your needs are met as well as up front and honest. I was nervous as this was my first auto title loan. But I'm definitely walking away worry free 🙂
Wendy Bedrosian
18:24 05 Nov 15
First time taking out a title loan, let me say very easy, great staff. This is the place to go when you need fast cash and welcome with open arms. Can't wait to do business with them again. 🙂
Rosa Moreno
20:02 14 Sep 15
GREAT EXPERIENCE EVERYBODY WAS SUPER NICE SINCE THE FIRST MOMENT I WALK IN THE DOOR I FELT GREAT AND DEFENETLY. RECOMEND THANK YOU ALL
Evelin Aldana
20:17 31 Aug 15
About This Location
Muntz Stereo provides GPS installation and removal services for Montana Capital Car Title Loans customers. The store is located at 2834 E Main St, next to intersection with E Thompson Blvd. If you live in Ventura and in need of installation or removal of GPS device, stop by Muntz Stereo that works with Montana Capital Car Title Loans in Ventura. Muntz Stereo provides our clients with unmatched customer service. Montana Capital Car Title Loans does not issue loans at this location.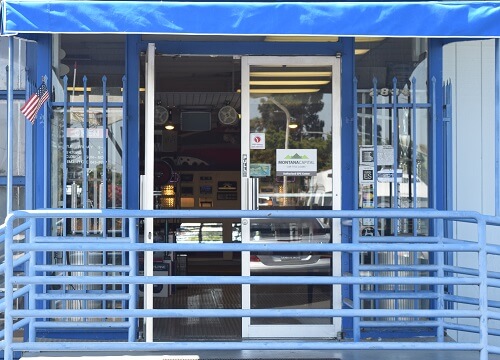 About Ventura
The official name for Ventura, California is actually the City of San Buenaventura. When explorers from Europe first arrived in the area, it was a Chumash Village that was called Shisholop. Being close to the Ventura River, the area thrived and was founded as the Mission San Buenaventura in 1782. In 1866, after further growth as a city, it was incorporated. Due to oil fields nearby and the growth of travel by cars, the area continued to grow and the land soon became valuable. The highway that is now known as Ventura Freeway originally went through the town's Main Street and connected the city center to the California missions.
Cash For Your Needs
Life in Ventura can be fun if you have money. However, if you're behind on your bills or have run into emergency expenses or repairs that you don't have the money to cover, think about applying for a car title loan from Montana Capital Car Title Loans. At Montana Capital Car Title Loans you don't need an excellent credit rating to get approved for a fast loan.
Applying For Fast Cash
To find out if you are eligible for Montana Capital Car Title Loans in Ventura, you can contact us by phone or simply fill in the online form below. You will be asked to give us your personal details and then the details of a car that you own. When we get your request in our office, we will review it to see if you fit into the credit criteria needed for approval. The criteria is pretty straight forward; we need to confirm that you will be able to pay the loan back and we need to evaluate your vehicle to see if its value is high enough. If you pass this stage of the application, we will contact you to go on to the next step.
Secured Loans
If you qualify for Montana Capital Car Title Loans in Ventura, then we will use your car as security for a loan amount beginning at $2,600. To use the title as collateral, we will put our name on the car title as lien holders until you have paid back the loan according to the contract you signed. Until that time, feel free to keep your car and drive it as usual.
Contact us today for your fast cash!
Near Locations