Montana Capital Car Title Loans in San Diego, CA 92111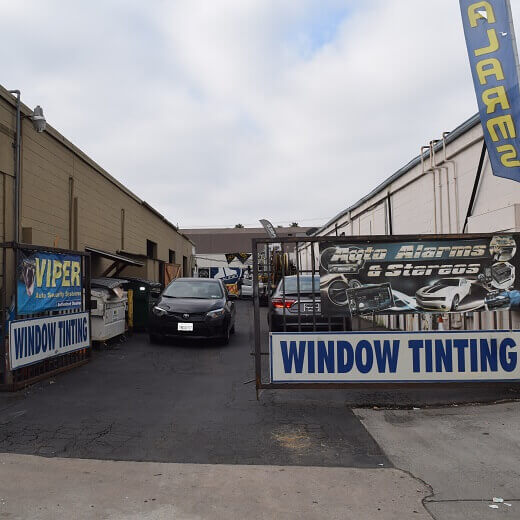 What Our Clients Say
I applied for a loan online, and their response time was less than 24 hours, and we received the funds right away to cover payments. Their service is excellent, and if you need money quickly, do not hesitate to apply.
All went smoothly with my loan thanks to them; it was nice to work with them. One of the best title loan places near me.
Elizabeth Persaud
12:54 29 Oct 21
There is no better one-stop solution for clients searching for loans for people with MCCTL. You save time and effort that would have otherwise been spent visiting different lenders.
ember samantha
07:18 03 Jun 21
None compare to the level of service you get here. They are so professional and also really honest about everything, they just want to help you out...👍👍
terrell sanders
21:40 26 May 21
Does everyone know that if they refinance their home loan they can get cash for emergencies? It's really worth checking out👍
thomas nunez
21:38 26 May 21
Everyone at Montana Capital did an amazing job throughout the entire loan process! They were in constant communication with us, clear and concise about what was required, and extremely attentive to our needs and wants.
Kaitlyn Darnell
09:30 15 Mar 21
Kind, helpful, attentive and informative. Always available to answer any questions through email, text or phone and respond so quickly. Montana Capital are just awesome!
Daniel Rand
19:34 12 Feb 21
This is a no hassles sort of business. They don't make you wait hours on the phone and understand your urgency in getting quick cash. Really good for title loans.
Elizabeth C. Bridges
05:26 05 Jan 21
"If you're looking for auto title loans Montana is the best way to go. The process of getting themoney was done over the phone and they explained everything perfectly."
Tony Kanagy
05:20 18 Jun 20
I wanted to upgrade my kitchen by having some energy-saving equipment. Taking a title loan from Montana Capital Car Title Loans allowed me to do that.
Sritha V Ariyanna
11:48 05 Mar 20
Bryan and Marcela did an excellent job. Highly recommend and speak to Bryan and Marcela they will take care of you.
Roberto Sanchez
03:20 03 Jan 19
Bryan was extremely professional and diligent. He guided me through the loan process and got my loan approved within an hour. He made sure to call me and check in with me during the process and you can tell he genuinely cares. Customer service with outstanding along with great etiquette. Thanks again Bryan for making my experience a great one!! (:
Jocina Chhoeuy
23:10 02 Jan 19
Professional courteous service , quick response to questions.
Michael Perry
19:19 13 Feb 18
About This Location
Sound Check Systems, Inc. provides GPS installation and removal services for Montana Capital Car Title Loans customers. The store is located at 7861 Raytheon Rd, near the intersection with Convoy St. If you live in San Diego and in need of installation or removal of GPS device, stop by Sound Check Systems, Inc. that works with Montana Capital Car Title Loans in San Diego. Sound Check Systems, Inc. provides our clients with unmatched customer service. Montana Capital Car Title Loans does not issue loans at this location.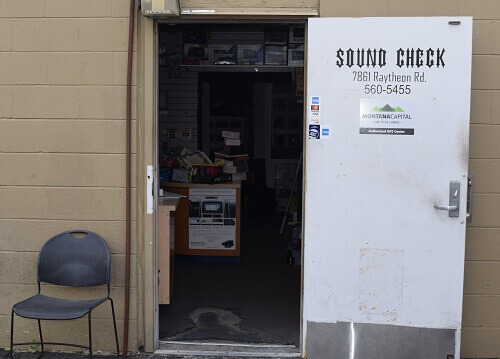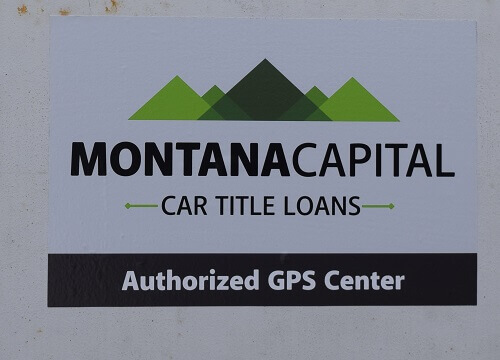 Interesting Facts About San Diego
The city of San Diego, CA has the nickname of America's Finest City. The city's motto, which is Semper Vigilans, is Latin for being "Ever Vigilant." San Diego was first established on July 16, 1769 and was later incorporated on March 27, 1850. The city is named after Saint Didacus of Alcala. The city area covered by San Diego is 372 square miles, but 47 square miles of that is covered by water. In 2016 the population of SD was estimated at being 1,406,630, making it the 8th biggest city in the US. In the state of California, it is the 2nd largest.
Living in San Diego Without Enough Cash
Living in America's "Finest City" is quite an accomplishment! But if you're low on cash, you can be suffering from stress and unable to enjoy the fine city you live. Don't let financial problems get you down! For whatever reason you need money, you can approach us at Montana Capital Car Title Loans in San Diego for a quick cash loan. You can use the loan for anything you want, but many recipients of our loans use the money to pay their old bills off completely or pay those that are overdue. Paying off debts can save you money in late fees and added interest rates. If you own a private car, feel free to go to the bottom of this page for the online application for car title loans.
How Car Title Loans Can Help You
Car title loans use the value of your own car to secure a quick cash loan. Send us your details and if your car is valuable enough, if you can repay the loan and if you fit into our specific credit criteria, one of our clerks will contact you to set up a meeting. Send your request to Montana Capital Car Title Loans in San Diego. You could walk away with a minimum loan of $2,600!
Title Loan Approval
If you are pre-approved for a cash loan from Montana Capital Car Title Loans in San Diego, we'll put our name on your car title. By becoming a lien holder, you can keep your car for driving as usual. Contact us today and even if you have bad credit, you might still be approved!
If you need cash today, don't wait another day! Contact us now!
Near Locations