Montana Capital Car Title Loans in San Diego, CA 92104-8402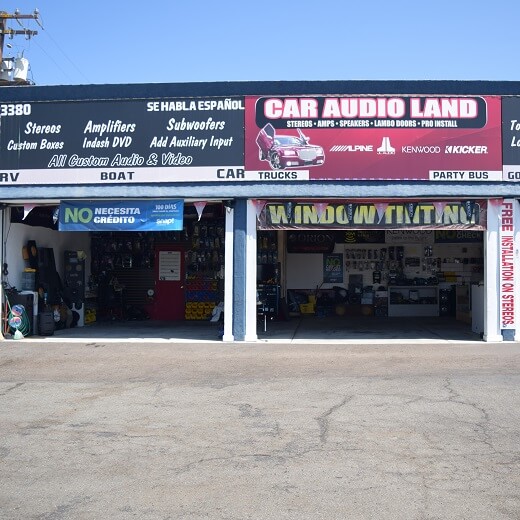 What Our Clients Say
My experience with this company was excellent, the professionals were friendly and professional in everything they did. I am grateful for getting my quick loans bad credit!!!
Danny Coston
10:05 15 Oct 21
The experience was the best we've ever had. With the need to rush the timeline due to being late on rent, the people at Montana CTL made sure that everything flowed smoothly and completely stress free. This is the best company for same day payday loans.
Helen Linda
20:47 09 Jun 21
I'll absolutely be referring Montana Capital Car Title Loans to friends and I hope to be able to work with them again if I need best personal loans for bad credit. Throughout the whole process I knew that I was in great hands.
Marianna Dante
11:22 07 Jun 21
They saved us from loosing our apartment with this loan! They turned around a difficult situation in a very short time frame. In addition, everyone at Montana capital is friendly and easy to work with.
Rufina Kerry
08:33 09 Feb 21
It's so great to find a place that assists you in getting online title loans in San Diego. It's such a simple solution for people who need emergency loans. I would recommend calling this place.
Jaime G. Mims
05:33 29 Dec 20
Boy was I in trouble with payments to my credit card companies. For so long I've only been able to pay the minimum amount each month. Well you know what that means - I kept paying and paying but I could never get rid of those bills. I couldn't take the stress anymore so got a title loan. They're all paid off now.
Nathan Dyer
05:28 18 Feb 20
kulusich Frank
17:15 09 Jun 19
ricardo rodriguez
18:20 21 May 19
Eugene McKiernan
20:22 17 May 19
THANK YOU IVAN OF MONTANA CAPITAL FOR YOUR EXPERTISE IN HELPING ME. I AM TOTALLY 100% SATISFIED. INDEED I WILL COMMEND AND HIGHLY RECOMMEND MONTANA CAPITAL TO OTHER PROSPECTS.
kulusich Frank
19:08 16 May 19
Moses Wakabi
19:30 13 May 19
Moses Wakabi
19:30 13 May 19
Thanks to Miguel for his help ☺️ He was great and helpful.
faava roads
05:41 22 Jan 19
Miguel at Montana Capital has helped me catch up on my payments. He is also going to work with me on a settlement to pay off my loan. Thank you Miguel for all your help I really appreciate it!
tony gurrola
20:11 28 Mar 18
About This Location
Car Audio Land provides GPS installation and removal services for Montana Capital Car Title Loans customers. The store is located at 3380 El Cajon Blvd, between 34th Street and Felton Street. If you live in San Diego and in need of installation or removal of GPS device, stop by Car Audio Land that works with Montana Capital Car Title Loans in San Diego. Car Audio Land provides our clients with unmatched customer service. Montana Capital Car Title Loans does not issue loans at this location.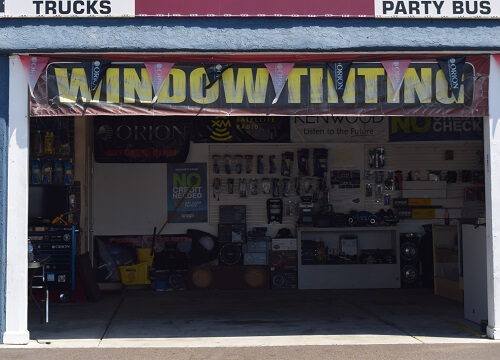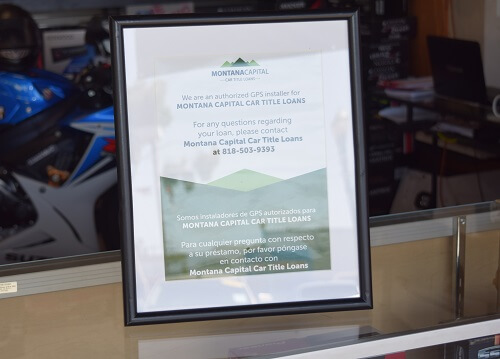 About San Diego
San Diego is 120 miles south of LA and right on the border with Mexico. San Diego has a deep water port and as such benefits economically from the U.S. Navy as well as from international trade and manufacturing that depends on the port. Tourism is also a major contributor to the prosperity of San Diego, as they enjoy the beaches, numerous parks and mild climate. In the areas of education, the University of California, San Diego and the adjoining UCSD Medical Center have combined to make the area a major international powerhouse for biotechnology.
Low on Cash
It's really cool that so many tourists come to visit San Diego and enjoy the beaches, but it's not so great for residents of the city who are low on cash. If you need some extra money to pay off your old bills, to get away from expensive credit card debt or to cover emergency expenses, you can contact Montana Capital Car Title Loans in San Diego. We give quick cash loans to people who own cars but are in a financial bind.
Cash for Cars
Car title loans are a way of using the value you have accumulated in a vehicle that you own to secure a loan. That simply means that if your car has enough value, you have the ability to repay the loan and you meet the credit criteria, you might be able to get a car title loan, which begins at $2,600. If that sounds like a good deal to you, then complete the questionnaire at the bottom of this site to find out if you're eligible for a loan from Montana Capital Car Title Loans in San Diego.
Bad Credit Applicants Always Welcome
Here's how it works, and whether you credit is good or bad makes little difference to us at Montana Capital Car Title Loans in San Diego. We will professionally evaluate your car to find out what its current value is. If it is high enough to secure a loan, we will determine if you will be able to pay back a loan. If you meet these conditions and our credit specifications, we will contact you to set up a meeting. If you are approved for a car title loan, you can keep your car, because we only need to put our name on your car title as its lien holder.
Contact us today for more information on how you can get free from your old bills!
Near Locations