Montana Capital Car Title Loans in Sacramento, CA 95820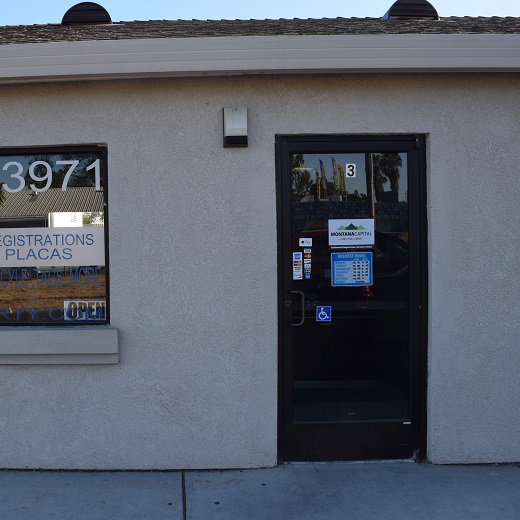 What Our Clients Say
Excellent customer service, quick responses to questions, easy, straightforward process. They are a real blessing to anyone who needs a loan. The best title loans near me open now
Gladys Black
09:14 31 Oct 21
Excellent customer service, quick responses to questions, easy, straightforward process. They are a real blessing to anyone who needs a loan. The best title loans near me open now👍🏻.
Jesus S. Torres
12:03 05 Oct 21
Thank you for helping me when I needed a loan buying a car with MCCTL, the service was fast and my loan was approved the same day. 👍
gemmer piper
07:54 03 Jun 21
Trust MCCTL are terrific! I would give 6 out of 5 stars if possible! Every single person that helped with my loan was nice and professional. Wish all lenders were like Trust!!
guilermo haynes
22:43 26 May 21
Loved getting a quick personal loans that was as easy as they promise! It is so fast and effortless, I wouldn't borrow money any other way! Thanks!
omar ramirez
22:39 26 May 21
I originally heard about Montana CTL through a friend and I'm sure glad he told me about them because I was looking to borrow cash and no one approved me. Then I remembered his suggestion and gave these guys a try. Everything went so well and so smoothly! They are exceptional!
Sterling Jovanni
23:11 10 Mar 21
I am 100% certain that working with Montana Capital was critical to the success of getting approved. They worked quickly and effectively - starting with my pre-approval and throughout the underwriting process - making sure everything happened in a timely manner without ever compromising attention to detail.
Deana R. Williams
18:56 12 Feb 21
I have a lot of questions because this is my first time taking a loan, but the lending officer in Montana Capital Car Title Loans Sacramento was patient enough to answer.
Rachel Forsyth
12:13 05 Mar 20
A bad credit score is a bummer, but it's not the end of the world. It just means you'll have to show more proof when you apply for money online.
Piers Lawrence
06:48 27 Dec 19
Dylan Campbell
18:25 29 Oct 19
Gail Rhinehart
16:11 13 Sep 18
nayely Lopez
05:50 13 Mar 18
About This Location
California Liberty Insurance Agency provides registration services for Montana Capital Car Title Loans customers. The store is located at 5127 Franklin Blvd #3, near the intersection with 26th Ave. If you live in Sacramento and in need of registration services, stop by California Liberty Insurance Agency that works with Montana Capital Car Title Loans in Sacramento. California Liberty Insurance Agency provides our clients with unmatched customer service. Montana Capital Car Title Loans does not issue loans at this location.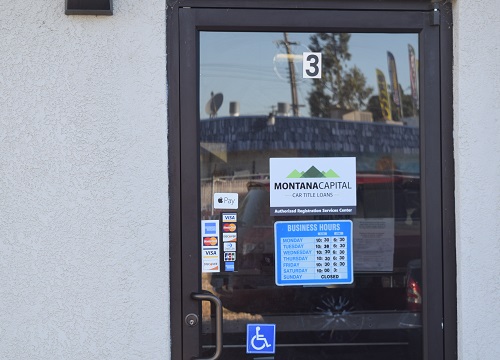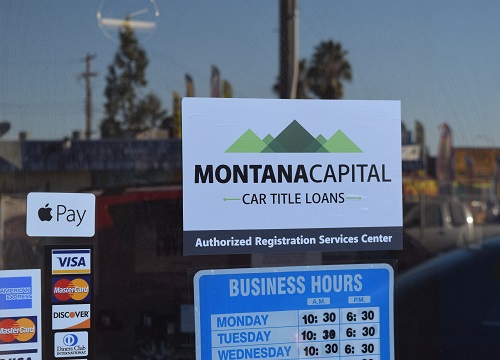 Sacramento, California
Sacramento, CA is an impressive city marked by historic landmarks, parks and bridges. It is located at the spot where the American River and the Sacramento Rivers meet. The riverfront adds beautiful views to the picturesque city as well as opportunities for swimming, relaxing, boating or waterfront restaurants for high class dining. Sacramento is the state capitol of California, so the government offices are located in the city. For visitors or residents, there are guided tours of the capitol building available. Another draw is Old Sacramento, where there are many shops and venues of entertainment. The Guy A. West Memorial Bridge spans 1,100 feet for bicyclers and pedestrians.
Need Cash in Sacramento?
If you're one of those residents who love living in Sacramento but can't seem to make ends meet, you can consider how a car title loan might help you. Cash from title loans can be used for anything, including getting your old bills paid off, making monthly payments on time, going on a trip or paying for school fees. It isn't important to us why you need money to make it through the month, but if you do, you can send us your online application. Anyone who lives in Sacramento, owns a car and can handle monthly payments is welcome to apply, no matter what type of credit situation they are in. If you could use some quick cash help, send in your request to Montana Capital Car Title Loans in Sacramento. One of our staff members will be happy to help you.
Paying Off Your Bills
If you are approved for a car title loan from Montana Capital Car Title Loans in Sacramento, you will get a cash loan from an amount beginning at $2,600. While you are paying your loan payments and fulfilling the obligations of the contract, you can still keep your car. We only use the value of your car to secure the loan, so if the value is high enough, if you can make the monthly payments and if you fit our credit criteria, we will get in touch with you to complete the loan process.
Car Title Loans
To secure your car title loan, we will become a lien holder and our name will appear on your car title. When finished with the contract, you will receive a fresh car title. Apply now for your extra cash.
Cash for your car in Sacramento!
Near Locations