Montana Capital Car Title Loans in Sacramento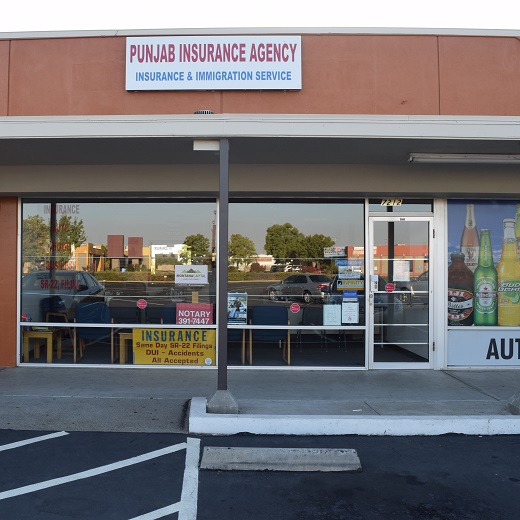 What Our Clients Say
The people helped me get approved for the loan were very knowledgeable about the future loans I could qualify for. They had a fast response time, and the application process was easy to follow to egt poor credit loans in Sacramento.
My experience with the staff here has been exemplary. Everyone I have ever dealt with at this online bad credit loan agency has been accommodating and considerate of what happens with their customers.
Tianna April
16:50 29 Jun 21
I highly recommend the staff. They were amazing to work with, kept me updated throughout the whole installment loans for bad credit process.
V.G Haynes
11:27 31 May 21
I want to thank Montana CTL in Sacramento for making my experience very easy and a lot less stressful than I predicted. 5 star service!
freda diaz
21:32 26 May 21
All in all this was a great experience getting a title loan... Sure it wasn't 100% smooth but it went very well and was helpful for my finances.
Bryson Stuart
12:13 15 Mar 21
They took their time explaining each and every step of the loan application and also made themselves available any day or time if questions arose. There are not enough ways to which I could thank this company for the money they helped me get.
Ruth R. Johnson
11:56 09 Feb 21
So awesome that title loans exist because it really saves those of us who don't have a great credit score. It's a good way to get money very fast.
Jeffrey Yuki
12:43 01 Jan 21
If you need a quick title loan don't waste your time just call Montana Capital. They are efficient, friendly, and overall simply AWESOME! I love the agents here they are great people.
David Johnson
12:30 01 Jan 21
I found out that getting a loan isn't nearly as stressful as it used to be. I used to become a nervous wreck if I had to go into the bank to apply. Now, I just open up my computer and send in my application. I get the money fast and it's not so worrisome
Lataraha Harris
21:48 11 Mar 20
For the first time in my life, I was stuck with bills due that I could not pay. I hadn't been in that kind of a problem before and had no idea where to go. I'm a single mom so I have plenty of responsibilities but my salary is good enough that I can always pay my way. That is, until I had flooding problems in my apartment that ruined my neighbor's furniture. The insurance paid for some of it but I also had to share in the costs. I had good credit and my car was paid for, so I only had to wait a few hours to get money after I applied for a car title loan. I am paying it back now.
Rafael Fernandez
05:55 18 Feb 20
I can manage my money better after I got a pay off title loan.
Dianna Smith
06:36 31 Dec 19
Wow was I in a real fix. Bills to pay and no money to cover them. I thought I had enough in my account, but I did not. Well, with personal loans from Montana Capital there's no problem. They saved my day.
Molly Anderson
11:00 25 Dec 19
Very helpful and informative. I couldn't ask for a better service! You guys ROCK!!!
Jay Fowler
22:21 16 Mar 19
Kiara and Mery were really helpful with the process and getting me cash immediately. Great customer service and very kind to me. Will definitely use them more often when needed.
Excellent. I had a great experience. Thank you Ivan and Mary for your help. Everything was fast and easy.
Alexandra Ramirez
01:28 21 Dec 18
just a brief summary,the loan process was easy. Just bring in your requested documents.The staff was friendly and professional in completing the loan process. Thank you Hilda & hugo
JUanita Vance
22:08 10 Feb 16
Fast and friendly service. Got in and out within 1 hour and was able to cash check at Wells Fargo immediately
Rodney Hill
20:51 06 Feb 16
highly recommend going to 3 step title, i got my loan in under an hour. great service. thanks.
Devyn Lozerio
17:06 24 Dec 15
Hilda & Hugo were very helpful and made us feel very secured made us feel controllable on processing our loan. Also they explain the paper work very detail, also help us on payment options. thank you!
Samuel Hernandez
02:53 23 Dec 15
Love my experience. Great customer service. Went in and came out with cash real fast. Would definitely recommend.
Jefferson Valladares
04:56 15 Oct 15
About This Location
The Florin Mall Drive Montana Capital Car Title Loans in Sacramento Branch and GPS Center has been providing the residents of Sacramento with car title loans since June 7th 2017. We rent a space inside the store Punjab Insurance Agency. The store is located at 7212 Florin Mall Drive right next to the intersection with Florin Rd. If you live in Sacramento and in need of quick cash, stop by the Florin Mall Drive Montana Capital Car Title Loans in Sacramento Branch and GPS Center. We are providing all our customers with unsurpassed customer service.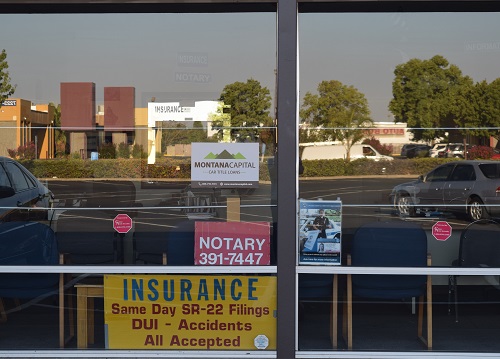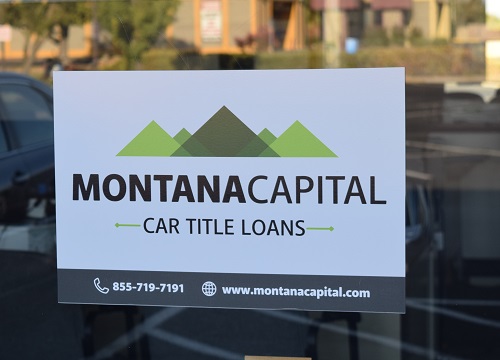 Why You Should Choose Montana Capital for Title Loans in Sacramento
Here's what makes Montana Capital the smart choice for anyone looking for a fair deal on a car title loan in Sacramento.
Customer-centric – At Montana Capital, the customer is king and are treated as such irrespective of their credit scores.
Flexibility – Montana Capital thinks outside the box to make the best deals possible.
Easy Access to Financing – Montana Capital's title loans are easy to apply for and often open up their door other creditors will keep closed because of bad credit.
Make the right decision for your financial future and have a consultation with Montana Capital Car Title Loans. When you get financed through a title loan with Montana Capital, you can rest assured that you're making the right choice.
Making Ends Meet
Applying for a car title loan in Sacramento is confidential with Montana Capital Car Title Loans. All you should do is call us or fill in the online form on this page.
Once your secured loan application has been approved you can use your car title as collateral, and get a title loan starting at $2,600. No need to worry about your credit score, because the application process considers many other things such as your car's value and your ability to repay back the car title loan. Don't hesitate to contact us – apply today and let our staff members assist you with getting a pink slip loan.
Car title loans
Sacramento is full of history and interesting sights dating back to the gold rush, but if you're short on gold, maybe we can help. Car title loans in Sacramento has been helping folks just like you with extra cash. From time to time, many people get stuck in a place where they need a personal loan and don't know where to turn. You might need money for a move across the city or even to a different state, or you might just need extra funds to enroll in night classes. Sometimes people get hit with emergency expenses and don't have the money for them, so they apply for car title loans in Sacramento. No matter what the need, we are happy to help qualified applicants. Apply online or call us now for auto equity loan.
Apply Online
It's very convenient to fill in a request for car title loan. Everything you need is online waiting for you. Whenever you have some time, just open an online car title loan application form and fill it out. Be sure to include accurate details of the car you own, since we need that in order to evaluate your request. We don't need to take your car, but we do use the equity you have built up in it as well as confirmation of your ability to repay the loan to secure your car title loan.
Near Locations