Montana Capital Car Title Loans in North Hills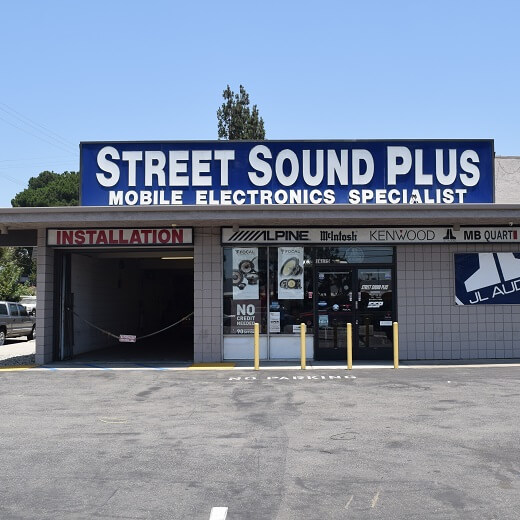 What Our Clients Say
It was a pleasant surprise to see the high standards of integrity with which the company and its staff work. I would definitely contact them for all my instant loans needs in the future.
Charles Baney
06:55 19 Oct 21
A great place to go whenever you need a loan. Great staff and very helpful. I highly recommend it. This is the best title loans online!!!
Olive Bauer
12:05 02 Jul 21
Any person with poor credit looking for a personal loan would find this company highly recommended.
Cobb Thalia
04:45 01 Jul 21
It was disbursed around the same time as when I applied. There was no loan fee charged. I am extremely satisfied with the interest rates and the help they provided.
Katelyn Lilian
05:02 30 Jun 21
I can't thank them enough or recommend them highly enough! The whole process of getting payday title loans was easy and seamless with this company.
Janelle Baylee
05:16 29 Jun 21
In order to get rid of all my credits, I can't clear them all due to the low balance in my account. The load is becoming heavier and heavier. Finally, it suddenly occurred to me to apply for a loan and clear everything. I'm surprised by the smooth and quick process.
My credit was poor, so I needed a personal loan for bad credit. These people helped me a lot in obtaining a loan.
Tosha Funk
13:04 26 Jun 21
They are quick to respond to any questions, have great attention to detail, and provide excellent customer service and told me about quick loans bad credit. Highly recommended!
Dexter Lowell
17:21 17 Jun 21
I wasn't sure how to begin this title loans process but I quickly found out that Montana gives directions 100% of the way through the process. I truly recommend their loan services to anyone.
Phillis Jill
11:31 12 Feb 21
So glad I chose Montana Capital Car Title Loans. They were really awesome to work with, got me approved quickly, and the all thing was completed in no time. Thanks to everyone who assisted!
Angell Nishimura
10:13 05 Oct 20
This the second time I have used there service and have received excellent service with each visit.
Art Lockett
22:24 22 Jul 17
About This Location
Street Sound Plus provides GPS installation and removal services for Montana Capital Car Title Loans customers. The store is located at 16175 Roscoe Blvd, near the intersection with Woodley Pl. If you live in North Hills and in need of installation or removal of GPS device, stop by Street Sound Plus that works with Montana Capital Car Title Loans in North Hills. Street Sound Plus provides our clients with unmatched customer service. Montana Capital Car Title Loans does not issue loans at this location.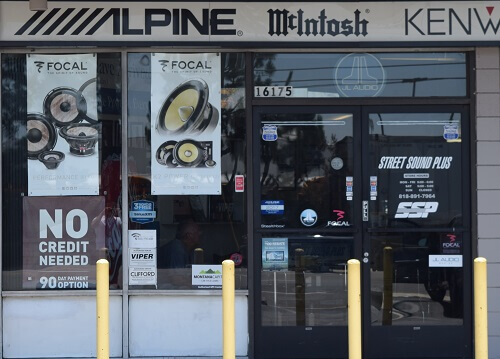 About North Hills
North Hills, in the San Fernando Valley, is within the greater city limits of Los Angeles. Before WWII, it was called Mission Acres, and was a community based on agriculture. After the war, the area was renamed as Sepulveda, which is called after the Californio Sepulveda family. The Sepulvedas are credited with naming many areas of Los Angeles. However, in 1992 the residents in the western half of the city voted to be separate from the eastern half. Since then, it's the eastern half, or the original area, that is referred to as North Hills, CA.
Making Ends Meet in North Hills, CA
Life in California can be very expensive, and North Hills is no exception. That's why Montana Capital Car Title Loans reaches out to residents of North Hills to help bridge the financial gap. It's not easy to live without enough money in your pocket, but car title loans can be a perfect solution to extra cash. If you own a car that has your name on the title and can pay back a loan, then you might be pre-approved for a car title loan. Go to the form at the bottom of this page, fill it out and submit it to us. If you fit the credit criteria, one of our agents will contact you to go on to the next step in getting your quick cash loan.
Keep Driving Your Car
Don't be afraid that you'll have to give up your car if we use it as security for a car title loan. That's not how it works. We will evaluate your car and if it has enough value, we can use it as collateral only by putting Montana Capital Car Title Loans on the title. Your car stays with you. When you finish making the monthly payments, we'll issue you a clean car title.
All Credit Types Welcome
Don't worry that we will rule out your application because you have a poor credit history. This can happen to anyone. What we're interested in is the value of a car that you own and your ability to repay the loan. If you fit into this category, we will proceed in the application process so we can issue you a car title loan.
If you need money today, contact us now! We have agents waiting to help you to extra cash!
Near Locations