Montana Capital Car Title Loans in Downey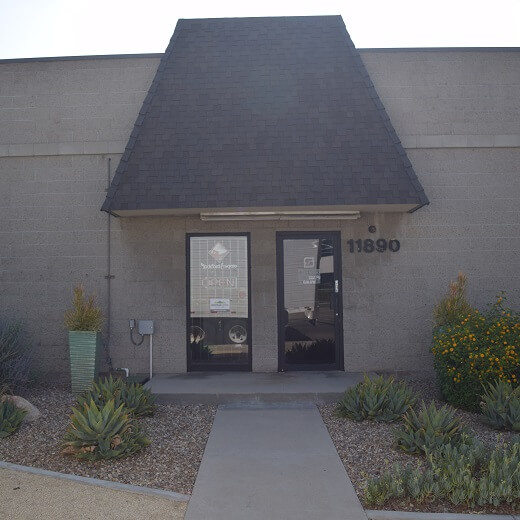 What Our Clients Say
Throughout this process, the staff provides friendly, helpful, and professional service. A great company to deal with, and they have good rates.
Nellie Wood
07:19 27 Oct 21
I am happy they need helped in getting the loans I can get with bad credit. The corporate did an immediate approval online then people came and took documents. Good and straightforward process on behalf of me .
June Collier
05:41 18 May 21
I wanted a loan for myself and applied for payday advance loans. I was unaware of the paperwork required for the loan, but these people helped a lot with the paperwork and the procedure of the loan.
Aden Schneider
09:01 14 May 21
The online system they use for documents and signing made it very convenient for me to send them what documents they needed quickly. My loan closed in less than 30 minutes! Must be record time!
Alisson Alvarado
20:50 10 Mar 21
Easy to work with, great follow through, gentle reminders. If you need a auto title loan, this is the place to go. We would readily use them again. You will be glad you did.
Robert Kulas
22:01 15 Feb 21
Kept me informed and explained everything I needed to know about the loan. I think this is a good option for people in Downey.
Chris Vanaken
05:59 30 Sep 20
Kept me informed and explained everything I needed to know about the loan. I think this is a good option for people in Downey.
Lucila Fennell
08:22 06 Aug 20
Dinora is the best i thank her very much shes a sweetheart she helped me thru my problem. Couldn't of done it without her 2 thumbs up. Thank Dinora
Joe Serrano
03:49 29 Aug 19
Great lender and customers service.
Valente Montes
01:26 29 Aug 19
Awesome job! And Kiel from Montana Capital was truly amazing.
Leon Starks
23:25 28 Aug 19
It was so fast and trustworthy. They really make you feel at home
Ashley Bustos
01:56 20 May 16
Great customer service would definitely recommend them. Very fast and efficient
Anthony Montoya
01:46 20 May 16
Very easy . Explained thoroughly. Fast money.
Lauren Casper
20:47 04 Apr 16
Michelle Battee Mercer
21:45 23 Feb 16
Kat Richmond
22:17 02 Feb 16
Olga Ma Rios
23:48 02 Jan 16
About This Location
Soundscape provides GPS installation and removal services for Montana Capital Car Title Loans customers. The store is located at 11890 Woodruff Ave, near the intersection with Stewart and Gray Rd. If you live in Downey and in need of installation or removal of GPS device, stop by Soundscape that works with Montana Capital Car Title Loans in Downey. Soundscape provides our clients with unmatched customer service. Montana Capital Car Title Loans does not issue loans at this location.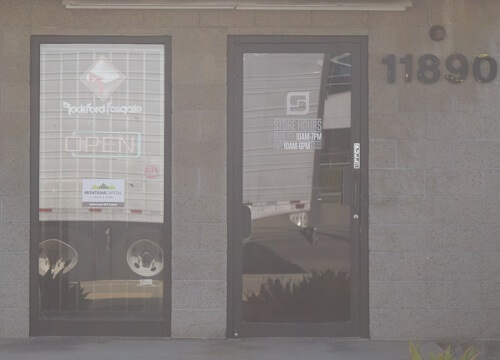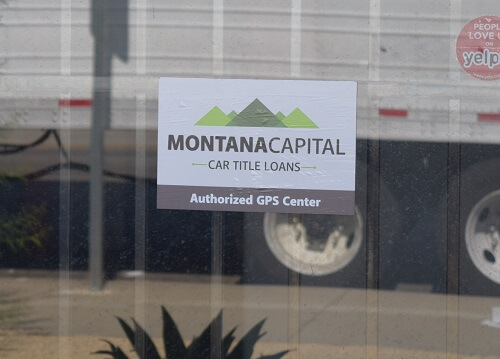 About Downey
With a population of more than 111,000 residents, Downey, California is a great place to live. As a portion of the Gateway Cities, it is located about 13 miles from downtown LA. It has been a center for the aerospace industry, and the Apollo space program has its roots there. Richard and Karen Carpenter call Downey their hometown and the oldest McDonald's restaurant still in operation anywhere in the world is located in Downey. In 2008, Downey was featured in an action comedy show called Pineapple Express, and several of the buildings on Florence Ave. are seen in the early sequences.
Fast Cash Loans in Downey
There are many opportunities and advantages to living in one of the Gateway Cities, but when you're low on cash, we can help. Getting car title loans is an excellent way to get through a financial rough spot or to get caught up on your bills that are due. Montana Capital Car Title Loans is an experienced loan agency that can approve you for an instant loan without a lot of hassles or red tape. Even if you have bad credit, you are welcome to apply. Use your car as security, and you could be getting a car title loan starting at $2,600.
Bad Credit Applicants Accepted
We know that not everyone has a perfect credit score all the time, so don't let that stop you from applying to Montana Capital Car Title Loans in Downey. We have experience in helping people living in Downey who just don't have quite enough money. For any reason; whether you are between jobs or an emergency expense has just come up, we want to help you. Fill in the contact sheet and let us know who you are and what kind of car you have. We'll evaluate your car and your ability to pay. If you meet our credit criteria then we'll let you know if we can help you with a car title loan.
Cash for Cars in Downey
If your car has enough value and you can repay the loan, then we can put the name of Montana Capital Car Title Loans in Downey on your car title as a lien holder. We'll prepare a car title loan that begins at $2,600 (depending on your car and ability to pay) and you can pay us back in monthly payments. Keep your car during the loan period. When you've met the obligations of the loan, your name will be returned to the title.
Near Locations