Montana Capital Car Title Loans in Bakersfield 93307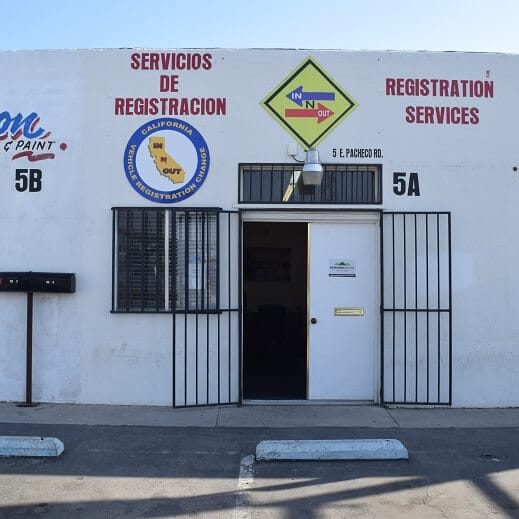 What Our Clients Say
I would like to thank your team for helping me with my fast title loans application. I would definitely consider your team for credit needs in the future.
Taking out a personal loans with MCCTL from them was one of the best decisions I've ever made. They provided a quick doorstep service and I was approved for my loan within one day. 👍👍
juniper autumn
07:42 03 Jun 21
I was extremely happy with the service that Montana CTL provided and I would definitively recommend them to people. Patient and helpful through the whole process.
dana lioyd
22:22 26 May 21
They helped me get a car title loan with good rates and reasonable monthly payments. I'm glad I can slowly pay it back. It's been such a great help for me.
Kolten Cyrus
04:22 16 Mar 21
I sincerely want to thank my Montana Capital car title loans for going above and beyond every step of the way. I've worked with lenders for over 3 years now and couldn't be more impressed and will be sending referrals your way.
They did an awesome and professional job on my loan inquiry. I would recommend them to family and friends around Bakersfield.
Richard C. Rodriguez
08:22 06 Jan 21
I'm going to recommend them to anyone looking for title loans in Bakersfield! The employees here know what they're doing and go above and beyond to help!
Devin Conroy
11:53 23 Dec 20
There's a travel fair in Bakersfield, and I got a good deal. They can only hold the reservation for 24 hours. I immediately went to Montana Capital Car Title Loans. They approved my loan, and I was able to pay the reservation within the time limit.
Shelli Schaffer
11:34 05 Mar 20
Thank you so much for your help Miguel! Great service 😊
Alexandra Ramirez
00:21 29 Oct 19
Leo Yolanda Campos
20:18 28 Oct 19
Alberto Diz
22:20 04 May 18
Excellent customer service from start to finish.
Diallo Kahin
18:16 04 May 18
About This Location
The E Pacheco Rd Montana Capital Car Title Loans in Bakersfield 93307 Branch has been providing residents of Bakersfield 93307 with title loans since February 2019. Our office is located at 5 E Pacheco Rd Suite A, near the intersection with S Union Ave. If you live in Bakersfield, CA 93307 and in need of quick cash, stop by the E Pacheco Rd Montana Capital Car Title Loans in Bakersfield, CA 93307 Branch. We are providing all our customers with unsurpassed customer service.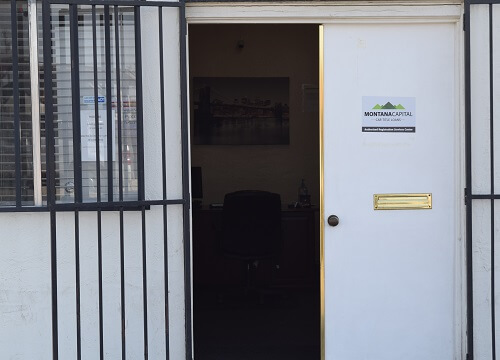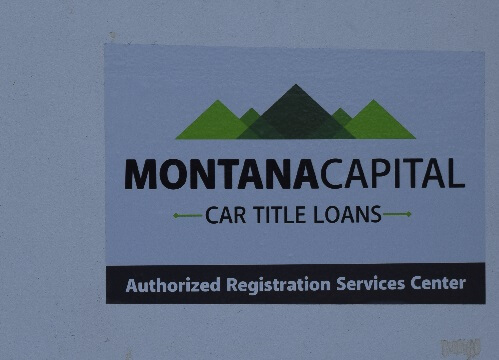 Bakersfield, California
Originally called Baker's Field after Thomas Baker who came during the Gold Rush, Bakersfield started out as a wayside resting place for weary travelers. Soon agriculture and oil became what made Bakersfield tick. Later it was music, specifically the subspecies of country music that is eponymously called the Bakersfield Sound. If twang's your thang, and you love Merle Haggard, Buck Owens and Dwight Yoakum, then you'll appreciate Bakersfield. Not to mention ice cream. The world's biggest ice cream production facility is right there in Bakersfield. Bakersfield is a fast growing city, in part because of it's proximity to major transportation arteries and beneficial tax policies.
Cash Worries in Bakersfield
Do you live in Bakersfield but you're worried about how you're going to pay next month's rent? If you have gotten behind in your payments and are having trouble getting through the month until your next paycheck rolls in, we might be able to help you out. We give quick cash loans beginning at $2,600 to residents of Bakersfield that own cars. It doesn't make a difference why you need the money or what you want to do with it, so send us your loan application today and we will check it to see if you are qualified. Anyone who owns a private car can apply, even if your credit history isn't so great. If everything else checks out, you might still be eligible for a car title loan from Montana Capital Car Title Loans in Bakersfield.
Send Your Application
You can submit your request to Montana Capital Car Title Loans in Bakersfield anytime of the day or night, since it's online. We'll verify that your car has sufficient value to use as collateral, that you can repay the loan and that your details fit our credit requirements. Then we'll contact you to set up a meeting to finish the process. If eligible, you might even pre-qualified from home.
Cash for Cars
If your application is approved, we will ask you for your car title, so we can apply our name to it as a lien holder. This is how we can use the value as security for a car title loan without taking possession of your vehicle. When you have fulfilled your obligations, we will remove our name. Your car stays with you, so send us your application today and let's see how we can help you!
Cars for Cash in Bakersfield!
Nearest Locations