Montana Capital Car Title Loans in Bakersfield, CA 93308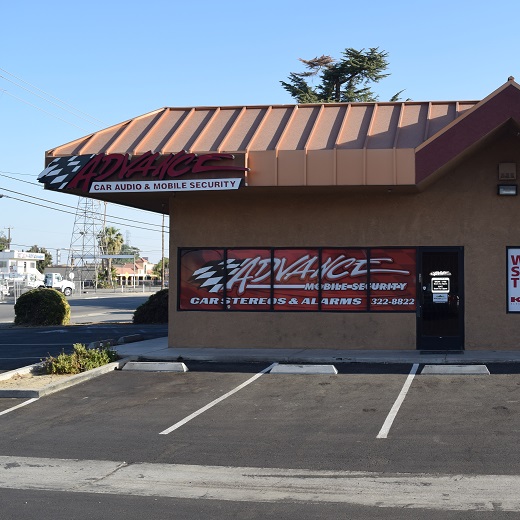 What Our Clients Say
I dealt with this company who gave me online loans instantly. A great experience and worked around some issues with dealing remotely amazingly. Happy to work with this company in the future when I need the assistance.
pamela lawson
10:52 25 May 21
Extremely useful. They care about their clients. This is the best organization and helping me getting long term loans for bad credit.
The thing about car title loans is that I can apply for them anytime I want. If I'm up worrying during the night and can't sleep, I go ahead and send in my application. Then I feel better and it's easier to get to sleep.
Abryana J Kata
07:31 13 Feb 20
Every friendly and helpful staff. They answered every question you might have and guide you.
Angie Lopez
18:16 12 May 16
Really recommended if you need help you won't regret it 👍
apolonio bernardino
18:56 04 May 16
Very fast and easy process. I was surprised how quick and easy things were done. You wont be dissapointed!
My 2nd loan with 1st choice and completely happy!
Angela Vera
00:09 07 Nov 15
This is my first time trying out a loan with this company. They had excellent customer service and layed out the cost of the loan well. Efficient and easy for a title loan. I would recommend them.
great customer service fast easy they get you out in just 45 mins. money same day.
Rose Anchondo
01:10 03 Oct 15
Since I first put in a request on the website and when I received my first callback, I have been met enthusiastically and with great care. They directed me to the closest business to further handle my loan needs, and called to check and see if I would need any directions to their company. Since I walked through the door I was met and handled again with great care; polite employees in store, and over the phone with customer care representatives. Which makes this transaction easy and a delight, especially for someone whom experiencing hard times and should be approached with the utmost care. The process is a bit lengthy, but the service was excellent!Thank you, it was much appreciated.Maya G.
Maya Greene
23:36 31 Aug 15
About This Location
Advance Mobile Security provides GPS installation and removal services for Montana Capital Car Title Loans customers. The store is located at 3624 Buck Owens Blvd Suite 5. If you live in Bakersfield and in need of installation or removal of GPS device, stop by Advance Mobile Security that works with Montana Capital Car Title Loans in Bakersfield. Advance Mobile Security provides our clients with unmatched customer service. Montana Capital Car Title Loans does not issue loans at this location.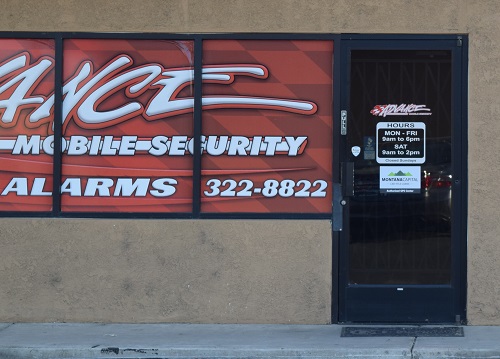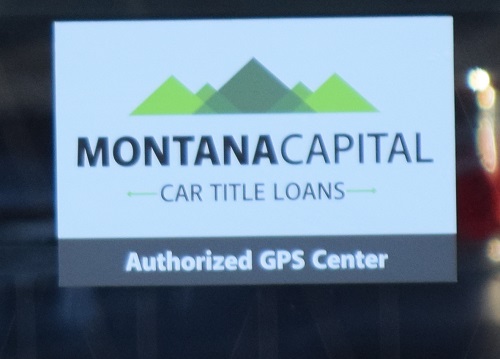 About Bakersfield
Bakersfield Is on the south end of the San Joaquin Valley, and has a population of close to 400,000 people. The city serves as a hub for oil production and agriculture. In fact, by value, it's the 4th most productive county in the US when it comes to agriculture. The industries in Bakersfield include such things as aerospace, natural gas, mining, manufacturing, food processing and manufacturing. But one unique contribution to the world of country music is the Bakersfield sound. Bakersfield is also known for its horse shows and the annual Memorial Day County Basque Festival.
Getting By in Bakersfield
There's a lot of life happening in Bakersfield, California and everyone wants to be a part. Whether it's horse shows, festivals or country music, there are exciting events for the whole family. Unless that family is having money problems, that is. It's no fun staying at home while everyone else is out enjoying themselves. If you're low on money due to unpaid bills or your paycheck hasn't come in yet, apply for Montana Capital Car Title Loans in Bakersfield for money to help you over the hump.
Car Title Loans
Montana Capital Car Title Loans are cash loans that are secured by using your car as collateral. If you own a car that has value, then title loans will use your car to secure a quick loan. There's a form at the bottom of this page to help get your started and on your way. Fill it in with a few basic details about yourself and your vehicle. Submit it to us day or night. When we get your request, we will figure out how much your car is worth in today's market. According to its value and your ability to repay a loan, we at Montana Capital Car Title Loans in Bakersfield will determine if your situation meets our credit criteria. If it does, then we will contact you to set up a meeting to continue the pre-approval process.
All Credit Types
No need to worry if you've had a bad credit report in the past. At Montana Capital Car Title Loans in Bakersfield, we approve applications according to our credit criteria which includes the value of your car and your ability to pay back the loan. If pre-approved, you can get at least $2,600. We will add our name to your car title and you can keep driving your car while getting cash.
Send in your request now!
Near Locations