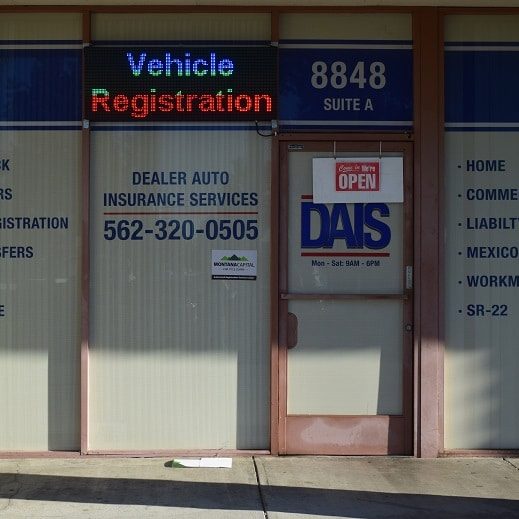 What Our Clients Say
Everything was quick and easy to complete. I was most pleased with being able to submit documents via text because it was very convenient for me.
Tonya Fokas
01:40 14 Mar 18

Available for all credit types 

Keep driving your car

No hidden fees
Dealer Auto Insurance Services provides registration services for Montana Capital Car Title Loans customers. The store is located at 8848 Painter Ave Suite A, near the intersection with Danbrook Dr. If you live in Whittier and in need of registration services, stop by Dealer Auto Insurance Services that works with Montana Capital Car Title Loans in Whittier. Dealer Auto Insurance Services provides our clients with unmatched customer service. Montana Capital Car Title Loans does not issue loans at this location.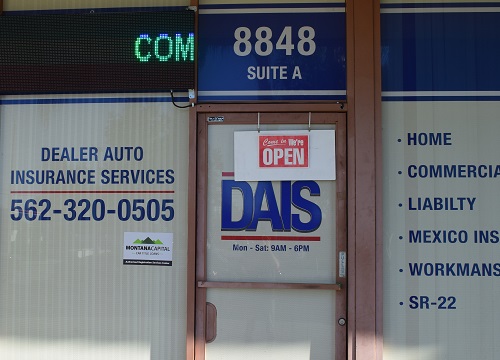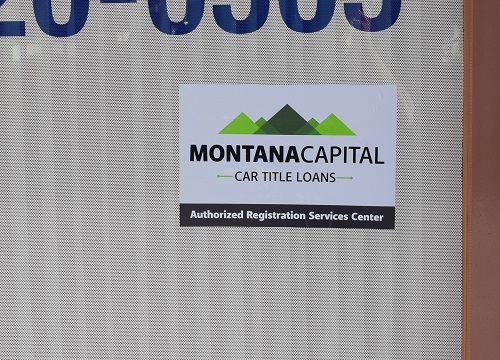 Whittier, California takes up about 14.7 square miles of California real estate. Incorporated as a charter city in 1955, it takes its name from a poet named John Greenleaf Whittier. At one time, some Quakers purchased land in the region with the idea of establishing a Quaker community on the property. The land was luscious with citrus fruit, which was shipped across the United States under the brand, "Quaker." After all the success with citrus groves, the fields were planted with walnut trees. Subsequently, Whittier grew into the biggest walnut grower in the nation. As an added crop, pampas grass was produced and shipped across the U.S.
Whittier, California is a nice town to live in, but making a decent living can sometimes be problematic. For instance, if you fall behind in  your payments or you want to get a little extra to cover incoming bills or expenses, it can be tough to find someone to loan you that money. This is even more of a problem if you have a bad credit rating. Hopefully it's temporary but if you could use some quick cash to get you through a rough spot, you can always apply for a car title loan from Montana Capital Car Title Loans in Whittier. We will look at  your application as well as the car that you own and determine how we can help you.
Sending in an Application
You don't have to wait until office hours to send us your car title loans application, because you can locate it at the bottom of this page and submit it at any hour. Someone from the staff at Montana Capital Car Title Loans in Whittier will get a current evaluation of your automobile to see if the value is high enough to use as collateral for a quick cash loan. If it is, we'll also confirm that you can repay the loan and that you fulfill our credit requirements. Then we will contact you to set up a meeting to finalize your request. And remember that even if your credit rating isn't good, you can still be eligible for a quick cash loan.
If your loan is approved, you can expect at least $2,600. Keep your car, but we will put the name of Montana Capital Car Title Loans in Whittier on its title.
Apply today!