Montana Capital Car Title Loans in Van Nuys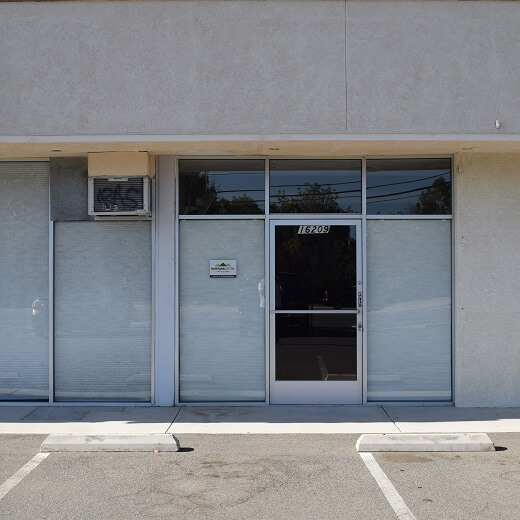 What Our Clients Say
Everything from application to approval was handled by them. I received an acceptable interest rate very quickly after submitting my application. Would definitely recommend.
Dustin Sullivan
10:58 31 Oct 21
Even when I've had issues with the poor credit loan process, they've always been able to offer assistance and make sure that it goes smoothly. Excellent service!
Crane Kadence
17:31 29 Jun 21
You can tell that customers are a top priority for everyone at Montana Capital CTL. The process is really fast and I appreciate their high level of customer service
cruz duane
14:43 03 Jun 21
Glad I found you guys and happy to pass on the recommendation for this company! You are all awesome! Have a great day!
Kylee Angie
17:48 16 Mar 21
Such a helpful experience throughout the loan process! They were patient with all of my questions, always returned my calls/emails promptly and made sure things went smoothly.
Mary Lewis
22:32 12 Feb 21
Loans that use your car for security are great because then you can still keep your car and drive it around. I did that and I have plenty of money now.
Angel Noriega
11:41 30 Dec 19
I want to say thank you to Bryan at Montana Capitol he was very helpful in walking me through the process and answering all my questions. Is you do consider getting a loan please speak to him. He did a great job.
Angie Garcia
19:31 28 Nov 18
This is my third title loan in 8 months and I have worked with two other title loan companies. My experience with Simple Cash Car Loans have been smooth and was much easier than with the larger title companies. I would recommend them to anyone looking for a quick loan, The staff is knowledgeable and walk you though the entire process, The lesson learned for me was BIGGER isn't always BETTER..
James Ramos
02:18 13 May 14
I called simple cash loan and it was great and fast way to get money right away.The sale representative who took care of my processing of the loan was Rosio. She was very friendly and explain all the process in detail. So when i came to the office i knew what to expect and no surprises came up.After the fast processing of the loan i found their customer service to be very polite and considering when i needed extra time to make my payments.
roach corona
18:19 24 Apr 14
Everything was cool. Customer service was excellent and they were very helpful and understanding.. I will recommend them, if someone needs money fast. They keep the pink you keep the car...
monique taylor
22:30 17 Feb 14
I called to get a quote on my car, which i received within minutes. It was a quick and easy process and the staff was friendly. Be sure to inquire about any questions you may have, as I am sure they will be more than willing to answer any concerns you may have.
Karanjah Burris
00:29 20 Dec 13
As I found myself in a sticky situation and very stressed, I called Montana Capital and spoke to a young man and was at ease immediately. Very professional and extremely quick to help. Made my life a million times better. Everything was handled in a fast professional manner and I am forever grateful. Excellent service to say the least!!
christina bommarito
17:57 11 Oct 13
About This Location
The Victory Blvd. Montana Capital Car Title Loans in Van Nuys Branch has been providing the residents of Van Nuys with car title loans since March 2017. We rent a space in A2Z Mailbox Rental. The store is located at 16209 Victory Blvd. near the intersection with Valjean Avenue. If you live in Van Nuys and in need of quick cash, call us to set an appointment at the Victory Blvd. Montana Capital Car Title Loans in Van Nuys branch. We are obligated to provide all our customers with unmatched customer service.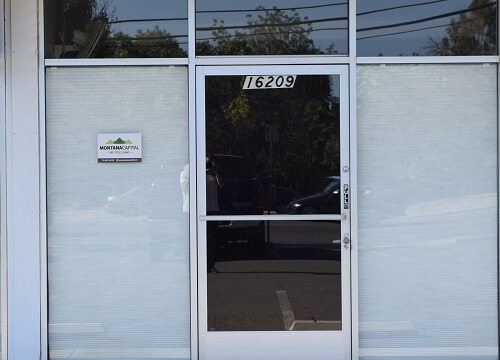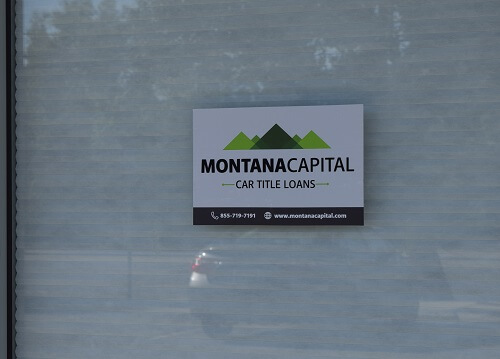 About Van Nuys
Van Nuys, which was named after Isaac Newton Van Nuys, was founded back in 1911. In 1915, the city of Los Angeles annexed the property, since the newly completed Los Angeles Aqueduct provided ample water for the additional land. When the railway came through the area, Van Nuys was the first stop, which caused its land to become more valuable and prices increased. The Art Deco Valley Municipal Building, located in the city hall, was built in 1932 and is now a historical cultural monument that reminds us of the past. Through the "Great Streets" plan devised in 2014, many streets were refurbished.
Running Low on Cash in Van Nuys
Van Nuys is a great place to be from, but if you're running low on cash and don't know where to turn, maybe we can help at Montana Capital Car Loans in Van Nuys. We process quick auto equity loan that use the car that you own as collateral. But don't worry – you don't have to give us your car if you are approved for a car title loan! We will use only the value of your car as security for the loan. Even bad credit applicants are welcome! You keep the car and the money!
Car Title Loans - Online Application
Applying online for car title loans in Van Nuys with Montana Capital Car Title Loans is not like going to a traditional bank and filling out forms for personal loans. It's should be much simpler to get secured loans at Montana Capital Car Title Loans that you will want to tell your friends. You probably won't need to stand in any lines or wait for loan officers to listen to your request, moreover, apparently, you won't need to worry and wonder if you'll be approved.
Title Loans for Your Needs
When you apply for car title loans in Van Nuys with Montana Capital Car Title Loans and get approved, be ready for your instant cash, because you'll probably going to get that soon. One hour is More or less the time it will takes for our personal loan team to process your request. When you get your emergency loan, you can use it for anything you need such as urgent home repairs, school fees, credit cards that are past due or rent for this month. We don't ask what you need the quick cash for, we just give it to you! Apply now for pink slip loans with Montana Capital Car Title Loans in Van Nuys, CA.
Getting a Car Title Loan
Montana Capital Car Title Loans in Van Nuys has made it simple to apply for fast cash. You can begin the process online by sending in the contact form on this page. Fill it in with the details requested and we will review your information. After learning what type and model of car you own, we'll need to check its current value. If it is worth enough money, if you can meet our credit specifications. 
If you fit into the car title loan criteria, which means that you will be able to repay the loan and that your car has sufficient value, we will contact you and set up a time to go on to the next step of getting a loan. If your loan request is approved, you will get a minimum of $2,600 from Montana Capital Car Title Loans.
Can I Get A Loan If I'm Still Financing the Car?
We may be able to help you pay off your car and still provide you with some extra cash. Call us to learn more about this option!
What If My Registration Is Past Due?
We may be able to issue an up-to-date registration for you. We will need to verify your ownership of the vehicle and then assist you with getting all registration issues sorted. Call us for more information about this.
Can My Spouse Cosign?
•Often spouses are eligible to cosign on the loan, given that he/she meets our basic requirements. Contact us to learn more about this and other options that can help you get the money you need fast!
This location is temporarily closed
Nearest Locations