Montana Capital Car Title Loans in Torrance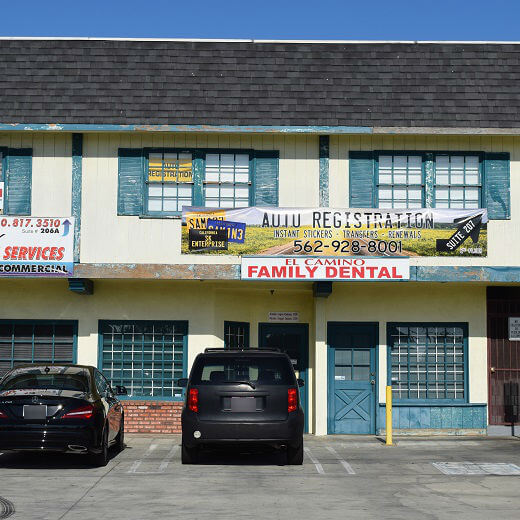 What Our Clients Say
The team here has always been incredibly friendly and considerate. This is the best loan agency I have ever worked with for the loan. Best place to get a loan with bad credit!!
Antony Ireland
17:00 29 Jun 21
They were able to process the title loans for me in record time. They helped me so much I would have been lost without this extra money!
guillermo williams
14:39 03 Jun 21
This is a fantastic company! I will definitely refer people who need a loan here, including you who are reading this review LOL!! But seriously these people are the BOMB!
Dakota Green
05:49 15 Mar 21
So I started my application yesterday and today I already have the money and writing a check to my landlord.. It's very simple and they help you a lot... Highly recommend Montana Capital!
I called a few other title loans in Torrance and none are as good as this company. probably took less than an hour to get the money and cash my check. Thanks for the help
Chloe Lambert
10:23 26 Jun 20
Car title loans don't have to be a huge hassle. I got mine online and it's for sure the way to go. Fast, easy, not a lot of nonsense questions.
Personal loans with bad credit aren't such a problem if you do what I did. Go online and fill out an online application for a car title loan. Within hours you'll get money, if you qualify.
John Rogerson
13:03 20 Nov 19
I was happy with Ruby helping me with my loan. She's a real pro and easy to talk to
Carina Suaza
08:24 23 Jan 19
Very helpful and took the extra time to listen to my questions and made sure all of them were answeredThanksRuby
Fred Hinojos
20:13 22 Jan 19
Very helpful and friendly. Was helped with with in minutes.
Ivan Hernandez
19:46 22 Jan 19
Very polite and friendly service. Rep. explained process and I received speed service. Got the money I needed the same day! AWESOME!!!
Mara Jimenez
22:54 12 Apr 16
Very nice office staff. Patient with the little ones. I was happy with their fast process. Nice option for an emergency loan.
Adriana Martinez
02:16 18 Nov 15
Simple way to get cash quickly. I got a loan off of my 2008 Camry and paid it off early. They were very professional and easy to work with
Kampbell Hanano
01:14 19 Sep 15
They make the process so fast and easy! Definitely will return if in need of fast cash. Employees are very welcoming which is always a plus!!
SELENA FLORES
18:19 08 Sep 15
The staff I spoke to were very helpful and very friendly. The whole process was really really easy and didn't mean waiting a long time and being refused at the end.
About This Location
The Crenshaw Blvd Montana Capital Car Title Loans in Torrance Branch has been providing the residents of Torrance with car title loans since June 7th 2017. We rent a space in SK Enterprises. The store is located at 16300 S. Crenshaw Blvd. Suite 207 between West 164th Street and West Redondo Beach Blvd. If you live in Torrance and in need of quick cash, call us to set an appointment at the Crenshaw Blvd Montana Capital Car Title Loans in Torrance branch. We are obligated to provide all our customers with unmatched customer service.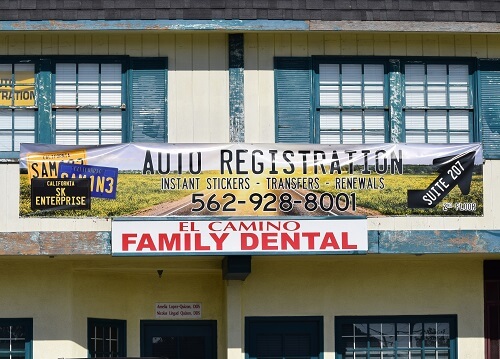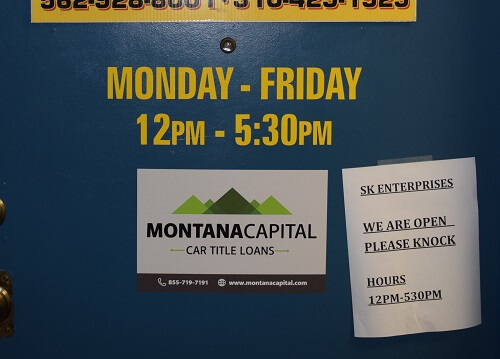 About Torrance
Torrance is home to many "light hi-tech" firms. But way before that the Tongva Indians called this place home. In 1784 the Spanish King Carlos III issued a land grant for Rancho San Pedro which included what we today call Torrance. The name Torrance comes from a land developer, Jared Sidney Torrance who along with some other investors hired well-known architect, Frederick Law Olmstead to plan a new designed community. In May 1921 Torrance was incorporated. Several early residential and civic buildings were designed by Irving Gill, who was well-known for his innovative combination of early Modernist and Mission Revival styles of architecture.
Car Title Loans in Torrance
There are many good things about living in a town like Torrance, however many people may find life less appealing when cash is short and the bills won't go away. Very often what is needed is a quick capital injection into their finances allowing them a breathing space from the problems of debt. That is the beauty of fast cash from Montana Capital Car Title Loans. If you own a car, then you may send us the online form or simply call us for a car title loan, today. The loan process in Montana Capital Car Title Loans is partially online, so you can open your computer and answer a few questions about your car and give us some details about who you are. If you meet our credit criteria, which include the value of your car and your ability to repay the loan, we will contact you as soon as possible to proceed the auto equity loan process.
Keep Your Car and Get the Cash
If your loan is approved, Montana Capital Car Title Loans will put our name on the title as the lien holder of your vehicle. That and the fact that you can make the secured loans payment is enough security for us. You can keep your car while you pay back the amount according to the terms and conditions of the contract you sign. When the payment terms are fulfilled, we will remove our name from your car title. Call us today for that extra cash you need to help get through that stack of bills!
What If My Registration Is Past Due?
We may be able to issue an up-to-date registration for you. We will need to verify your ownership of the vehicle and then assist you with getting all registration issues sorted. Call us for more information about this.
When Is the First Payment Due? (Bi-Weekly or Monthly?)
Our payments are made in monthly installments and your first payment will be due 30 days from your contract date. Don't forget you can always repay your loan early, with no penalty fees!
What If My Title Is from Nevada?
We can help you get a California title quickly. In most cases, we can help you register your car in California and get the loan you need all at once! Call us to find out more!
Don't Wait to Contact Us!
We at Montana Capital Car title loans in Torrance have a friendly staff waiting to help you get the money you need as quickly as possible. We offer pink slip loans at a minimum amount of $2,600. Our trained representatives are waiting for your call or for your online request. Don't wait and apply today with Montana Capital Car Title Loans.
Nearest Locations