Montana Capital Car Title Loans in Santee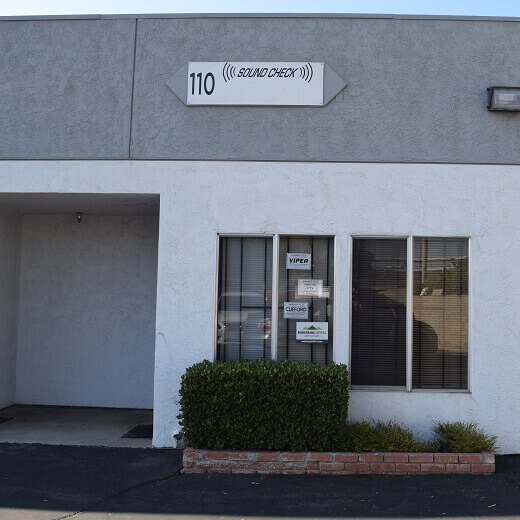 What Our Clients Say
They made the process of approving my loan with poor credit a breeze. Their professionalism was outstanding! It was a pleasure to work with them.
When my parents wanted to get a loan but didn't know where to go, I sent them over to Montana Capital Car Title Loans. They were real happy with the service they got. This is the place where loans I can get with bad credit.
Averi Joaquin
21:06 09 Jun 21
So far everything went so so well! I'm happy with the customer service and the way they handle things. Perfect for people with online loans instant.
Lamar Cason
16:58 07 Jun 21
Absolutely phenomenal service. Montana CTL worked quickly and efficiently. Answered all of my questions thoroughly, and did not hesitate to to explain things to me so that I was able to understand.
My experience with Montana Capital and their team in Santee was smooth and painless. Communication about the loan was clear and updates were prompt and helpful. 10/10
Margaret Young
08:52 09 Mar 21
They kept in touch through the entire process and made getting a motorcycle title loan so easy. I would recommend Montana Capital in a heartbeat and look forward to working with them again!👍👍👍
Derrick M. Jacobs
01:11 13 Feb 21
Absolutely awesome place for title loans in Santee. Friendly customer service and easy to get started.
Brad Christensen
11:39 05 Jan 21
I'm looking for a place to transfer near my office. I found one, but the rate was expensive. I looked at car title loans in Santee and read reviews. Montana Capital Car Title Loans was the most recommended.
Carmelo T Holland
11:54 05 Mar 20
Larry Maxwell
21:49 03 Sep 19
Heidi Pacheco
20:31 03 Sep 19
Ron Higgins
18:22 03 Sep 19
They help my sister and I with a quick loan in our time of need. We needed a loan to cover our brothers funeral and they helped us with the burden. Very honest and informative!
Lisette Vieyra
02:59 21 Feb 18
Montana Capital title loans were very helpful and informative!
Veronica Vieyra
02:58 21 Feb 18
About This Location
Sound Check Systems, Inc. provides GPS installation and removal services for Montana Capital Car Title Loans customers. The store is located at 10744 Rockville St #110, near the intersection with Magnolia Ave. If you live in Santee and in need of installation or removal of GPS device, stop by Sound Check Systems, Inc. that works with Montana Capital Car Title Loans in Santee. Sound Check Systems, Inc. provides our clients with unmatched customer service. Montana Capital Car Title Loans does not issue loans at this location.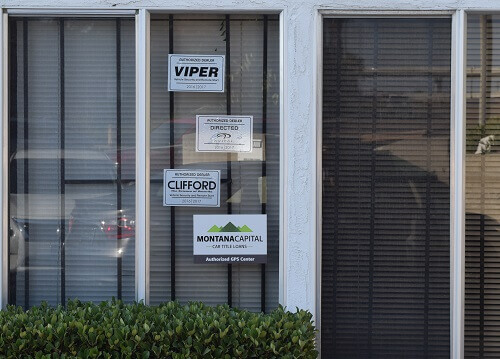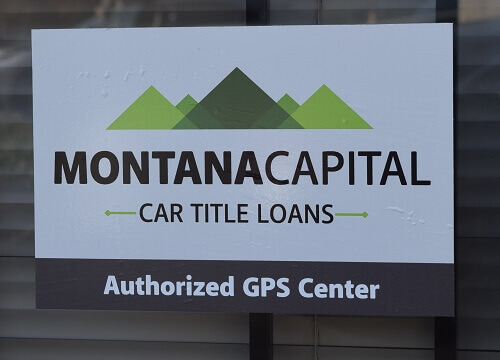 Santee, California - A Little History
The region we know as Santee, California was once home to the Kumeyaay people. They called their village by the name of Sinyeweche, and it was located on the edge of the San Diego River, in the same place Santee is located today. The modern name of Santee is from Milton Santee. While not a large city, it has big events, such as the free music in the summer. The city organizes ten weeks of free concerts in the summer as well as the Santee Wine & Bluegrass Festival. Other regular community events include year round theatre at Off Broadway Live.
Making Money in Santee
The free music in the park is a great benefit of living in Santee, but it won't pay the bills. If you're a resident who is feeling down due to lack of funds, we might be able to help you. We know that times can be tough and living in Santee isn't cheap. But if you own a car, send us an online car title loans application. We would love to help you with a cash loan to get your bills caught up or to enjoy Santee events that aren't free. Send your request to Montana Capital Car Title Loans in Santee.
Title Loans
Title loans take advantage of something you own by using its value to secure a loan. Car title loans use the value of your car. When your request for a loan gets to our office, one of our clerks will begin by checking out the value of your car. According to its value, your ability to pay and our credit criteria, we will see if we can help you with a loan beginning at $2,600. If all fits into our criteria, one of the clerks from Montana Capital Car Title Loans in Santee will contact you to set up a time to meet for more information and to continue the process.
Your Car Stays with You
If we can use your car's value as collateral, you still get to keep your car with you. We will only sign our name on your car title to show that we hold a lien against it. Drive it as you wish! Go ahead and send in your application now – even if you have bad credit you can still be eligible for a loan from Montana Capital Car Title Loans in Santee!
Near Locations