Montana Capital Car Title Loans in Santa Rosa, CA 95407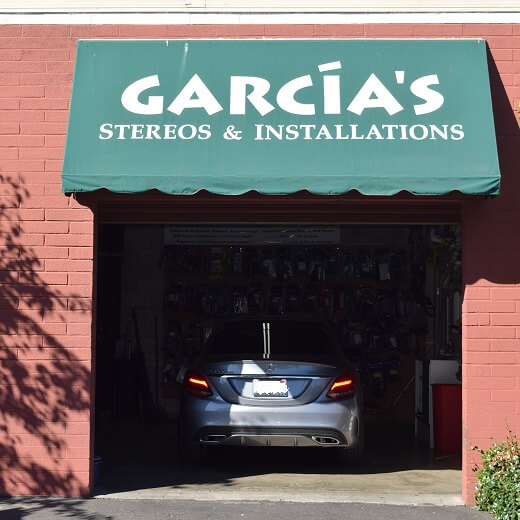 What Our Clients Say
It was an incredibly helpful team that handled the personal loans online process so efficiently and quickly.
Peter Johnson
06:59 31 Oct 21
It's hard to ask for anything better than this. Whenever a problem arises, they find a way to assist me and ensure my loan goes smoothly. They provide loans for people with bad credit. Amazing job!
Leyla Giada
17:35 29 Jun 21
Felt like I wasn't getting cheated on anything, and was kept in the loop the whole time. I highly recommend it if you're looking for a instant loans bad credit.
Best company for getting an instant personal loans and solving your financial troubles! They are so friendly and professional, they gave me great advice for managing my money better!
kerry herrera
21:41 26 May 21
I live in Santa Rosa vand found myself SUPER stressed out trying to make ends meet. I found this company on line, dealt with Sebastian over the phone and it was a wonderful experience. Sebastian was helpful, polite, professional and knowledgeable. I was concerned because I am credit challenged and to be honest with you was a little embarrassed to be doing this. I was truly surprised. This company is wonderful. Within 3 hours I had my money, a huge weight was lifted off of me and my payments were extremely low. If you're thinking about this don't, just call them you won't be sorry.
Cynthia Conners
04:24 26 Mar 21
They were very prompt and professional both times I have used their services. I recommend them!
Callahan Goodwin
00:06 12 Mar 21
They have an amazing group of ladies here who are extremely respectful and make the tough situation easier with their sweet attitude. I would use their services again for emergency loans in Santa Rosa.
Very good place for car title loans. I would recommend.
Jennifer Brewer
14:12 10 Sep 20
Very good place for car title loans. I would recommend.
Ramon Jensen
06:51 06 Aug 20
Kiara B. was very professional and helpful throughout the entire experience! Quick and precise with all information and I would recommended her to anyone who may go through the same process.
Damian Roches
23:46 19 Aug 19
Had great service. Had fast and easy transactions. They were glad to help me out.
octavio duarte
02:40 13 Aug 19
Kelly Crosley
15:01 16 Dec 18
Ivan provided excellent service and more importantly was exceptionally personable.
Jason Van Noord
06:19 12 Dec 18
friendly staff and fast service. Definitely recommendable!
Damian Jones
04:09 21 Nov 15
great service. help me when I need the money for the holiday. thanks a lot. highly recommended.
I found you're price levels to be within my budget and you're ways of doing business suited me so I chose you instead of others. And I am pleased that I did!!
Edgar Zamora
01:58 24 Jul 14
Thank you Flash team!!!I found those guys online and was really impressed of how professional and efficient they were.super reliable company who really go the extra mile for their customers.Keep on the good work Flash Car Title Loans!!!!!!!
Lauren Hanano
06:33 02 Jun 14
These guys were a pleasure to work with. Everyone was honest about how this service needs to be a last resort situation. OTHER places have penalties for paying the loan off early because they want as much of the ultra high interest rate as they can take from you. THIS COMPANY IS ETHICALIf ever need this service again (knock on wood) I would definitely use these guys.
inga Roizman
11:07 18 May 14
About This Location
Sartorail Auto Repairs provides GPS installation and removal services for Montana Capital Car Title Loans customers. The store is located at 3227 Santa Rosa Ave B, near the intersection with Castro Ct. If you live in Santa Rosa, CA 95407 and in need of installation or removal of GPS device, stop by Sartorail Auto Repairs that works with Montana Capital Car Title Loans in Santa Rosa. Sartorail Auto Repairs provides our clients with unmatched customer service. Montana Capital Car Title Loans does not issue loans at this location.
The Best of Both Worlds
When you apply for quick cash loans from Montana Capital Car Title Loans in Santa Rosa, you are getting the best of both worlds. You can get the fast cash you need urgently and still keep your car and drive it anywhere you want to go. Title loans work by only using your car's value as security for your loan. When you get the cash – use it for anything you need or want. You don't even need to put down on your application why you want the quick money. Send us your application and we'll give you a quick response.
How Do Title Loans in Santa Rosa Work?
Title loans in Santa Rosa use only the unused value of your car as security. The approval and amount of your cash title loan will be according to your car's value, how much you can afford to pay and our credit criteria. When approved, you'll need to turn your car title in so that we can add our name to as a lien-holder. You'll get your online title loan very quickly – usually within a few hours. Exactly 30 days after signing the contract, your first monthly payment will be due. When you've made all the payments and finished the contract, you will get your title in the mail.
This is How to Apply for a Car Title Loan in Santa Rosa
Choose the method that is easiest and most convenient when you're sending us your application for a car title loan in Santa Rosa. While some customers prefer the old fashioned way of coming into the office to see us or calling us on the phone, most people now prefer our online options. You can submit your online application for a car title loan from wherever you are, no matter what time or day it is, by using your mobile phone. We'll look at your application and give you a quick reply.
Title Loans Near Me in Santa Rosa
Whatever you need a quick cash loan for, you can get it at one of our title loans locations near you in Santa Rosa. You can check the internet by typing in, "title loans near me in Santa Rosa" and you'll get the list of Montana Capital Car Title Loans offices closest to you. You can also feel free to contact us by phone or online. We have loan representatives waiting to answer your questions.
Title Loans Online in Santa Rosa
Our customers have various cash needs for different reasons. We don't care about the reasons – we only are concerned with how we can help you get the title loans online in Santa Rosa that you need. It all starts when you send us your online application for title loans. We'll check your car's value, your ability to pay and that you meet our simple credit criteria. If you are approved, you can get a minimum of $2,600 to use for whatever you need and you can keep your car!