Montana Capital Car Title Loans in Santa Rosa, CA 95407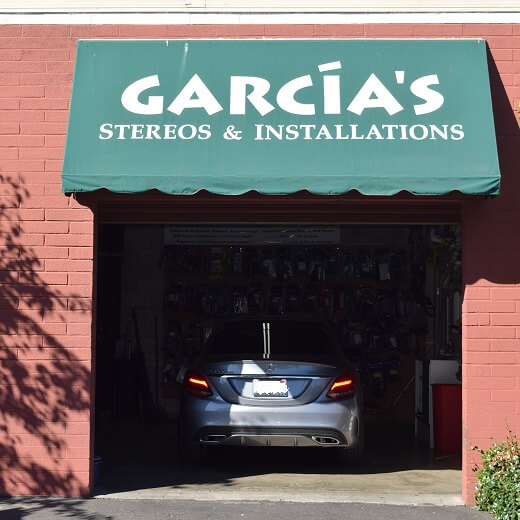 What Our Clients Say
The variety of their products has allowed us to enjoy our current lifestyle. I strongly recommend them as one of the best pawn car title providers and from experience consider their service extremely good.
Jose Souders
09:46 20 Oct 21
Walked me thru all the processes. Staff was available to me both day and night when I had questions or concerns. I highly recommend that you contact Montana CTL for direct lender bad credit.
Alejandra Raymond
16:11 09 Jun 21
I had a wonderful experience with Montana Capital Car Title Loans. They were able to hook me up with an awesome payday loans bad credit offer in no time!! I will use again in the future. Gracias!
Cooper Theresa
12:10 07 Jun 21
We had heard many stories about how miserable the loan process can be but that was not our experience at all. Our situation required some extra time and work and Montana Capital were there from beginning to end. 10/10 service.
Kevin Prior
12:56 11 Mar 21
Great communication skills and customer service. Would definitely recommend Montana Capital in Santa Rosa for your auto title loan/refinance needs.
John Lopez
13:02 08 Feb 21
I hate it when my check comes in late and I can't pay my bills on time. Rather than risk getting a bad credit score when it's not my fault, I get a quickie loan online. Then I can pay it back without penalty when I have the money.
Jennifer Sanderson
06:22 27 Dec 19
Miguel has gone above and beyond with his service!! Cindy also great service! Very happy
Evelyn Reyes
00:00 23 Oct 19
Geno Padron
01:03 01 May 18
michael mccarty
00:44 01 May 18
Mayra has Great customer service! She was very nice to me over the phone! Definitely has good people skills!!
Asinate Malu
23:40 30 Apr 18
About This Location
Garcia's Stereo & Installation provides GPS installation and removal services for Montana Capital Car Title Loans customers. The store is located at 500 Sebastopol Rd, near the intersection with Avalon Ave. If you live in Santa Rosa and in need of installation or removal of GPS device, stop by Garcia's Stereo & Installation that works with Montana Capital Car Title Loans in Santa Rosa. Garcia's Stereo & Installation provides our clients with unmatched customer service. Montana Capital Car Title Loans does not issue loans at this location.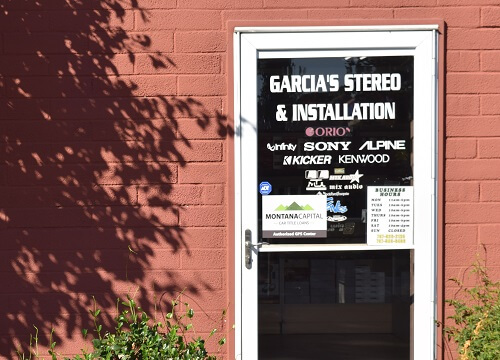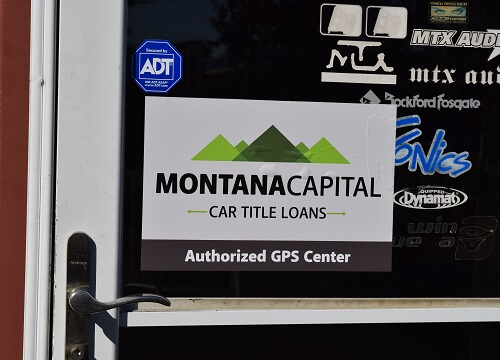 Santa Rosa, California -
History of Santa Rosa
When Santa Rosa was founded in 1833, it was named after the Saint rose of Lima. Prior to its founding, the region was tightly controlled by the Bitakomtara, or Pomo tribe. They patrolled the area and did not allow anyone to pass without permission. If people did try to enter the area without official permission, they were hit with very harsh penalties. Unfortunately, when the Europeans arrived in the region, they brought Smallpox with them. The Pomos were infected with Smallpox and most of the tribe perished. In fact, by the time the year 1900 rolled around, only 5 percent of the Pomos were still alive.
Making a Living in Santa Rosa
Today, the residents of Santa Rosa are a bit different than they were in the 1800s and they don't exclude people from entering the city without permission. So everyone can do their own thing in Santa Rosa, but it's not always so easy to earn a living. If you have a good job and then work slows down, or you're laid off and then called back to work, it's pretty easy to get so far behind in bills that you don't know how you'll ever be able to catch up. And you know that paying bills late means late penalties. One popular solution for people who need some quick cash is to consider a car title loan from Montana Capital Car Title Loans in Santa Rosa.
Sending in an Online Application
The main thing you need to know about car title loans is that you must own a car. If you own a car that has value, then it's possible to use that value to secure a fast cash loan without ever giving up possession of the car. We can use its value as collateral as becoming a lien holder. Our name will go on your car title, but the car remains in your possession. So fill in the application, send it to us, and one of our loan clerks will take over. We'll need to verify 3 things before approving your application. The most important is checking that your vehicle is worth enough money, then reviewing your situation to make sure you'll be able to pay us back and verifying that you meet our credit criteria.
Contact Montana Capital Car Title Loans in Santa Rosa for more information!
Near Locations