Montana Capital Car Title Loans in San Jose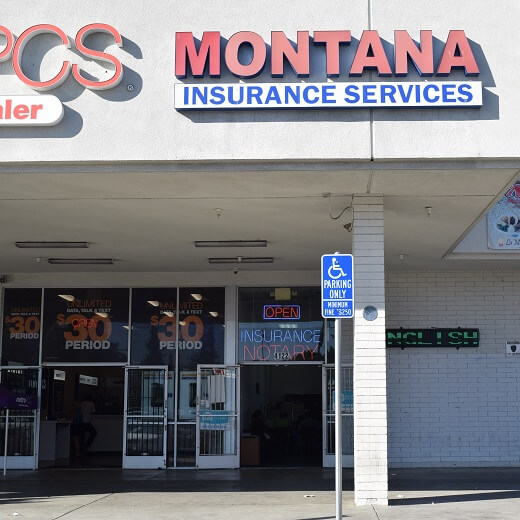 What Our Clients Say
The best title cash near me. It was a very quick and easy application process. I'll definitely be returning again for a loan. Thanks a lot and God bless.
Walter M. Gutierrez
07:16 13 Oct 21
I was scared to be borrowing money like this but everyone at Montana Capital Car Title Loans made it super nice and easy. I absolutely recommend them for getting a loan with bad credit.
Ricardo Harvey
07:49 27 Jun 21
Always giving their best services to their clients. I'm glad to find these people. I wanted to apply for the fast cash title loans. This is the best way to apply and I got a loan approval very fast with the bad credits. Their support is top-notch, backed up by the great process.
Zackery T. Hilll
13:56 01 Jun 21
I believe they were very professional nice to talk to and getting me instant title loan, and it was my first time at this store. It was very clean, neat and well organized. I would recommend it to friends.👍👍
Alyce Hammes
09:39 29 May 21
The staff was very pleasant and helpful, and this is my first time in this store. It is very clean and neat. I would recommend going there to a friend for payday advance loans.
Mae Harper
13:33 28 May 21
I was astounded by the expense they charged us and the financing costs were very acceptable and reasonable for us. They helped us a ton all through the technique of the get a loan with bad credit. They made things particularly simple for us. Thank you kindly for an unbelievable encounter!
hattie williamson
11:21 26 May 21
I found this company to be courteous and knowledgeable. They are experts when it comes to these loan processes and helping people obtain the money they need. WONDERFUL THANK YOU!
Excellent service with great attention to details. I never thought I'd need to borrow money but things happen. I would recommend them for car title loans in San Bernardino.
Hirthe Gustavo
09:42 23 Dec 20
Angel Cartagena
21:51 24 Oct 19
Kiel specifically has been exceptionally helpful during a very rough time for me in paying my bill. He updates records and has been very pleasant when he really doesn't need to be due to my financial difficulties and being late on my payment.
Valli Aman
18:16 24 Oct 19
Very courteous and informed customer service.5 Stars...J. Newsome
John Newsome
20:11 23 Oct 19
Paulette Brown
19:01 08 Mar 18
About This Location
Montana Insurance Services provides registration services for Montana Capital Car Title Loans customers. The store is located at 4122 Monterey Rd, near the intersection with Senter Rd. If you live in San Jose and in need of registration services, stop by Montana Insurance Services that works with Montana Capital Car Title Loans in San Jose. Montana Insurance Services provides our clients with unmatched customer service. Montana Capital Car Title Loans does not issue loans at this location.
*** This location is permanently closed.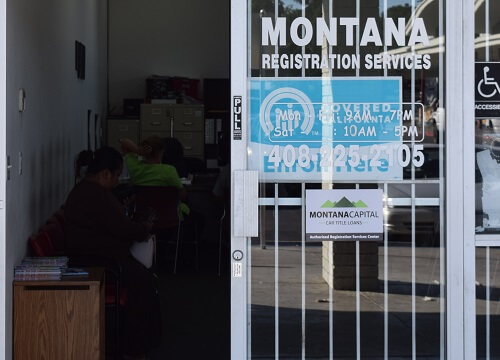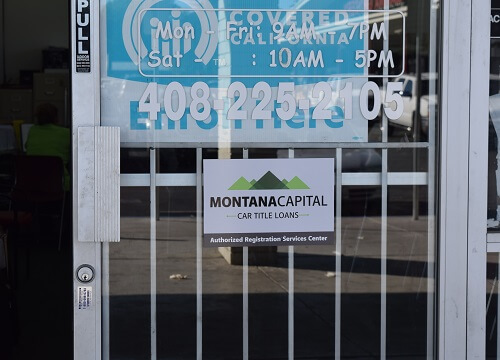 San Jose, California -
California's First State Capital
When California first became a state in 1850, its first state capital was San Jose. When World War II was over, there was a sudden economic boom in San Jose and the number of residents grew quickly. In addition, many nearby communities were annexed in the 1950s and 1960s. When electronics and high tech industries in San Jose blossomed, so did the population. When the 1990s hit, San Jose, along with other areas of Silicon Valley, were referred to as the worldwide center of internet companies and high tech. Thus, it became the fastest growing economy in the state of California.
Making Money in San Jose
If you're living in San Jose and not able to make ends meet, we hope we can help you. We know that even if you work really hard at your job, you can still get behind in paying your bills or with unexpected expenses. That is true even if you changed to a better job, because sometimes your first paycheck can be delayed. If you have a car and the title is in your name, you are eligible to send us an application. Include your contact details and the type and year of car that you own in your request. At Montana Capital Car Title Loans in San Jose, we are waiting with money!
Qualifying for a Car Title Loan
To qualify for an auto title loan, your car must be valuable enough to use as security for some fast cash. Our title loans begin at $2,600 for qualified applicants. If your car meets our financial standards, we'll check out your ability to pay and make sure you fit in with our credit specifications. If all of that is a go, we'll be happy to contact you to complete the process. Go ahead and send in your app now and let's get started. If you have a bad credit history, don't let that stop you from applying!
Getting Some Cash
If your request for a cash loan is approved, we will ask for our name to be put on your car's title. By doing that, we can use its value as collateral but you can keep your car. Use your car anytime you want to and when you're finished making the loan payments according to the contract you'll receive a new car title.
Send us your request today!