Montana Capital Car Title Loans in San Jose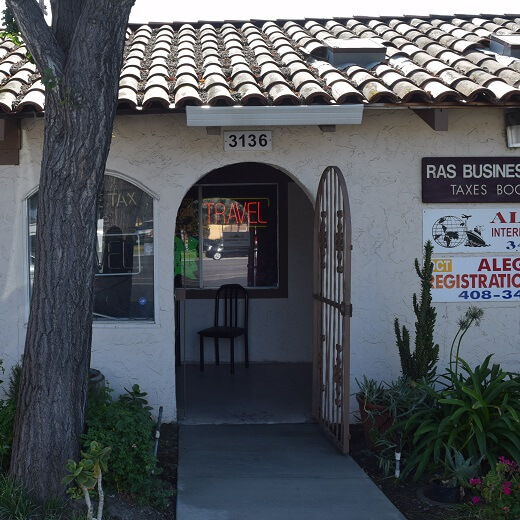 What Our Clients Say
Thanks. They answered all questions we had and helped us decide what type of loan was best for us to get the cash quickly.
Christie Flores
07:48 12 Nov 21
I was impressed with the service. The staff is very detailed and was always explaining the process to us in a simple but understandable way! Thanks for getting me best loans for bad credit!!!
Faulkner Dana
07:52 27 Jun 21
I had no problem getting in touch with them. This is a good option to apply for a loan very fast. Good to see the unity of the team. I'm certain this is one of the better services. The best place to get a title loan.
Forrest B.
14:00 01 Jun 21
The loan officer helped me get my commercial truck title loans with a wonderful manner. If you need quick help, you should check this place out!
Abe Gutkowski
09:43 29 May 21
I was assisted by a wonderful guy with my installment loans online for bad credit, and if you're looking for fast help, come to this place!
Celia Daniels
13:36 28 May 21
The specialists were really cordial and educated one regarding the best advance projects for my home. They assisted me with best loans for bad credit acknowledge and furthermore helped for the desk work. Much obliged.
A Google User
11:24 26 May 21
Once you've worked with Montana in San Jose, you'll never want to shop for loans anywhere else. shop loans anywhere else and you will probably regret it!
Ramon Hale
08:37 28 Apr 21
Second time getting a motorcycle title loan, again working with Montana Capital. As with the first time, they made the whole experience painless, efficient and as zero-stress as can be - cannot recommend them enough! Fantastic!
Lucas Hughes
08:37 05 Mar 21
I've already recommended Montana Capital Car Title Loans to several of our family members already. Great experience! Thank you!
erin olivia
12:52 11 Feb 21
I wasn't expecting to get approved since I have very bad credit score but they worked with me to get it all done. I think they are great if you need emergency cash in San Jose
Robert Pitts
06:02 19 Oct 20
Great job Kiel at Montana Capital I appreciate your help.
Marques Atkins
03:06 05 Oct 19
What an amazing company and experience it was. Kiel at Montana Capital was extremely helpful
Marnica Henderson
03:05 05 Oct 19
Thank you Kyle for treating me with respect and kindness. Your professionalism answered all of my complicated questions. Also, I appreciate you always being very patient with me. Thank you for all of your help and keep up the awesome job!
peacefuldestiny
17:54 02 Mar 18
About This Location
provides registration services for Montana Capital Car Title Loans customers. The store is located at 3136 Story Rd Suite 2, near the intersection with Griffith St. If you live in San Jose and in need of registration services, stop by that works with Montana Capital Car Title Loans in San Jose. provides our clients with unmatched customer service.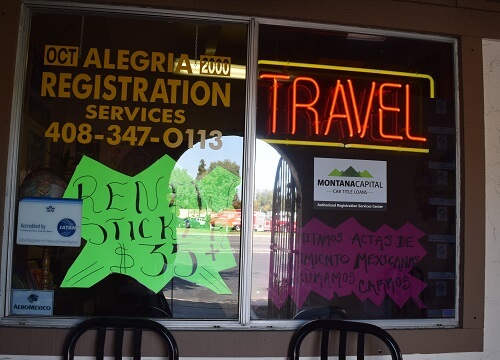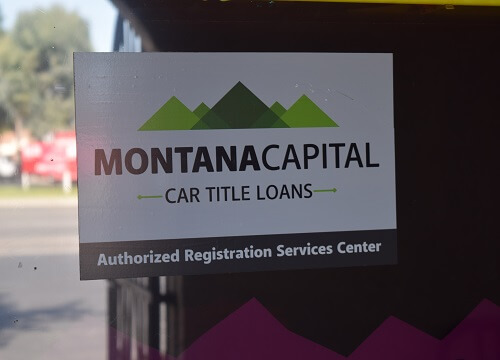 Making a Living in San Jose
Hopefully if you live in San Jose, CA, you are able to take advantage of the high tech bubble that runs the economy. Because as one of the most expensive cities to live in, you're going to need the money! If you get behind on your bills in San Jose, you can quickly find yourself in deep trouble. Your best bet would be to always pay your bills on time, but if you need a little cash help to be able to do that, we might be able to help you out. At Montana Capital Car Title Loans in San Jose we help others just like you who need a little kickstart to get on their feet again. If accepted for a car title loan, you can use the money for any need that you have. Send us an online application or contact us for more information about how we can give you quick cash with one of our pink slip loans.
Title Loans
To use your car as collateral for a car title loan at Montana Capital Car Title Loans in San Jose, we need to know that you're the owner of your car and check its value. We'll also make sure you can make loan payments and you fit into our credit criteria. If yes, then we will contact you to complete the process. Even applicants who have reached a bad credit score can apply for a car title loan, since they depend mostly on the value of your car.
Apply for Cash Today
Approved applicants for car title loans from Montana Capital Car Title Loans in San Jose can still keep their car. We'll only need to put our name on your car title.
San Jose, California
San Jose, CA has become known as an innovative and international city. It is smack dab in the middle of a growing high tech industry and is one of the nation's wealthiest cities. In fact, the residents of San Jose claim the world's third place in terms of the highest GDP per capita. Some of the major international companies have chosen to locate in the area, such as Cisco Systems, Cadence Design Systems, Adobe Systems, PayPal and Samsung. They are third to Zurich and Oslo. It has earned the nickname of "Capital of Silicon Valley" and is a political, economic and cultural center. Some of the most expensive houses in the US are found in San Jose.
Near Locations