Montana Capital Car Title Loans in Riverside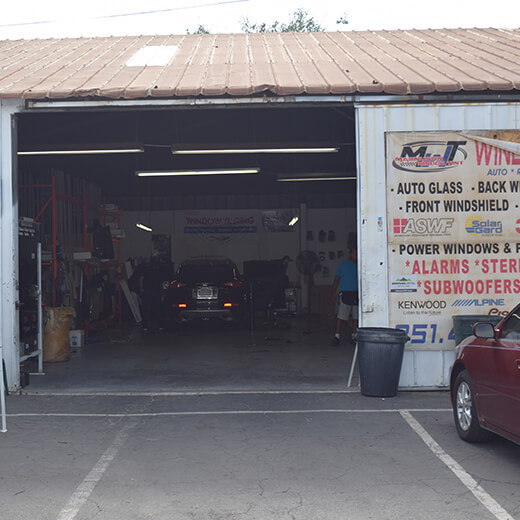 What Our Clients Say
It was nice to have your company lend me a hand during a difficult time in my life. The process was very simple, and the small business loans helped me get started with my business.
Patricia Dumoulin
10:48 26 Oct 21
My instalment loans for MCCTL application has always received honest and trustworthy guidance from the team, which helped me to clear all my doubts. They explained to me the process and helped with the paper work, saving me so many hassles.
kayla cora
06:06 03 Jun 21
Montana Capital Car Title Loans were fantastic to work with throughout the whole process. They made everything simple and easy. The personal service was the very best.
casey marsh
20:37 26 May 21
If you're gonna get a loan make sure you choose a company like this that will have your back and work hard to get you what you need. I'm so happy I took my time to research around and find them!👌
randy hayes
20:31 26 May 21
They gave me a range of monthly payments for different loan amounts so I can choose the best one for me. I appreciated their honesty about the loan costs and everything.
Nicholas Morrison
10:45 30 Apr 21
Amazing service, professional team, and great website that is very informative.... Two thumbs up to Montana CTL!
Benedict Aguirre
21:36 05 Mar 21
Working with Montana Capital on this loan was a dream! The application process has been a pain in the past with different companies so I have always dreaded the process. From the minute I contacted them, the process went so smoothly it was incredible. Highly recommended!!
Andrew Mendell
22:22 12 Feb 21
This company is the best option for title loans. I m really satisfied with them they explain everything on the spot.
Brito Eastman
06:07 26 Jun 20
I get car title loans every time I want to buy something, but short with cash. And I always take it at Montana Capital Car Title Loans.
Trevor Mills
11:00 05 Mar 20
One of the things I like about Montana Capital Car Title Loans in Riverside is that they aren't nosy. They don't try to get into my business.
Kaycee reedy
12:59 03 Feb 20
Even when I had a bad credit score, I was still able to go online and get a loan from Montana Capital Car Title Loans. With my credit, it took a couple hours longer for them to check me out, but that was to be expected.
Alejandra Rivers
13:14 20 Nov 19
Miguel was very helpful and respectful thank you
Miguel was courteous and knowledgeable re' my questions concerning my loan payments.Thank YouMichael Moran
Michael Moran
20:53 22 Jan 19
best company for auto loans. fast and convenient. good costumer service
workmann perez
01:55 31 Aug 17
About This Location
Magnuson Window Tint provides GPS installation and removal services for Montana Capital Car Title Loans customers. The store is located at 1555 University Ave, near the intersection with Cranford Ave. If you live in Riverside and in need of installation or removal of GPS device, stop by Magnuson Window Tint that works with Montana Capital Car Title Loans in Riverside. Magnuson Window Tint provides our clients with unmatched customer service. Montana Capital Car Title Loans does not issue loans at this location.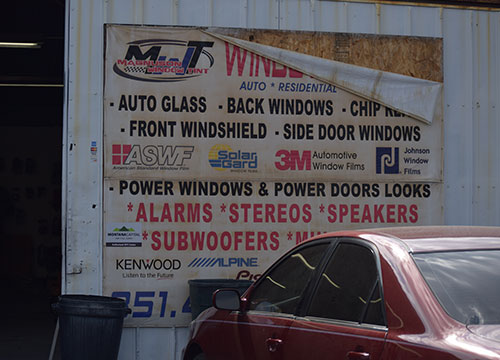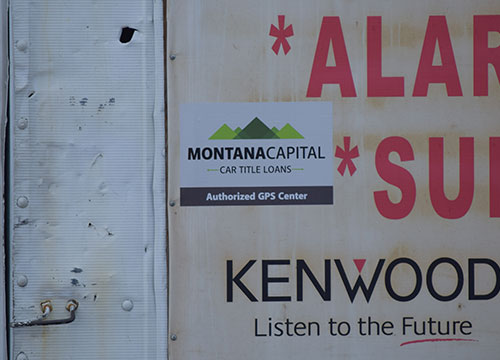 About Riverside
Riverside is where the citrus industry started in California. Back in 1871 Eliza Tibbetts was sent three navel oranges as a gift from a friend in Brazil. From those modest beginnings, there grew a multimillion dollar citrus industry that lasted for generations. One of those original orange trees still stands in downtown Riverside. Today, as in other parts of California, the citrus industry is in decline. The land is worth more as residential tracts and the cost of water is too high to make farming profitable. There is light industry manufacturing medical devices, electronics automotive parts and others types of work.
Keeping Up With Expenses
Even if you don't like oranges, Riverside, California is a good city to live, work and raise a family in. But hopefully you've found a great career in light industry or whatever is available. But if you had to go out looking for work, you may have gotten a little behind on your old bills or current expenses. If you have a car, you don't need to suffer without money Contact Montana Capital Car Title Loans in Riverside to find out if we can help you out with a loan of at least $2,600, depending on the value of your car, your ability to repay the loan and our credit criteria.
Sending Your Application
Start the ball rolling by filling in the form at the bottom and sending it in to us at Montana Capital Car Title Loans in Riverside. We'll have a look at the type of car you own and get an accurate evaluation of its current worth. If you can show us that you will be able to pay off a loan, you meet our credit criteria and your car has enough value, we will contact you. We'll meet to get more information and move the process along. Don't hesitate to send us your information today.
Keep Driving Your Own Car
If you are approved for a loan from Montana Capital Car Title Loans in Riverside, we'll use your car as security by putting our name on your car title as a lien holder. But the car remains with you while you make the payments according to the contract you sign. When the payments are fulfilled, the DMV will send you a new car title. Let's hear how we can help you!
Keep your car and get cash at Montana Capital Car Title Loans in Riverside!
Near Locations