Montana Capital Car Title Loans in Riverside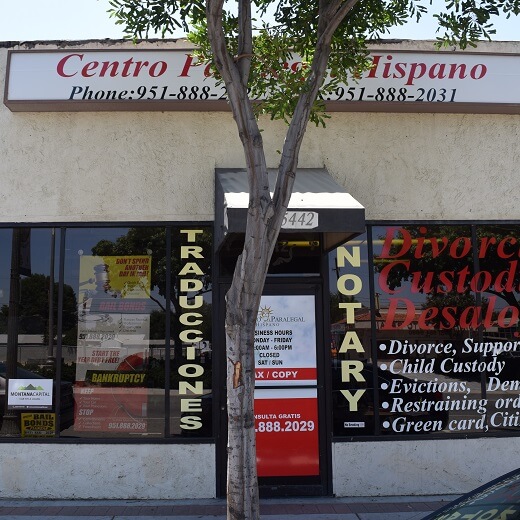 What Our Clients Say
They helped me secure my loan while making the process very simple for me. I would definitely recommend them for loan in Riverside
Charlene Lee
07:08 31 Oct 21
It has been a pleasure to deal with the staff here! They are all so kind and considerate of their customers. The best personal loan for poor credit agency I have dealt with!
Samson Emilie
17:06 29 Jun 21
The entire experience was absolutely amazing. Everyone there went way above and beyond what I expected and made the process extremely easy to navigate.
wilfred rodriguez
14:20 03 Jun 21
I definitely recommend the Montana CTL! they are always quick to get a response back to me on all of my questions and took the time to help me understand the basics about the loan.
Nella Yong
09:07 29 May 21
I am happy with the customer service and how fast everything went. No need to stress or fret about getting a loan when there are companies like Montana Capital Car Title Loans out there.✌✌👍
A Google User
22:23 26 May 21
I thought everyone involved was professional, and Montana were on top of everything, ensuring that the right documents got in at the right time. The communications along the way were amazing.
Aden Allisson
18:06 12 Mar 21
Thanks again for a painless and effective loan experience. Your process was very well managed and communicated, there were no surprises, and your team was great!
Patrick Rivera
23:39 12 Feb 21
Customer service means a lot to me. I was really surprised at how great the service was when I got my loan online.
Aime H Galylea
07:40 13 Feb 20
I got a loan even with a bad credit score!
Kimberly Peters
06:08 31 Dec 19
Loans aren't a big deal when you get them online. That's what I did - more than once. There's always a phone number and someone to call if you need help. Otherwise, it's pretty clear cut and easy to do.
Leslie Talley
11:11 25 Dec 19
Daniel at Montana capital has always been so helpful he goes above and beyond to make sure I have a Great experience. What a great employee !
Albert Valle
18:24 23 Feb 19
Daniel was a great help! He has great customer service!
sharon samano
19:07 22 Feb 19
Doing Business @ Trust borrowing car title loans was very satisfying, every one was excellent, excellent customer service.
Norma Miranda
22:35 26 May 16
Very pleasant and knowledgeable staff. Rates are competitive. Loan terms are thoroughly explained.
Aldrin Alvaran
21:10 19 Jan 16
Very fast and professional place. I highly recommend this place. They did exactly what they promised over the phone. Great place!!!
Yuliana Chtryan
20:43 19 Dec 15
Great customer service. Very friendly staff, helpful, and a quick process. Highly recommended, easy, fast and convenient.
Claudia Martinez
03:59 12 Nov 15
Very quick and painless. Very honest and upfront about interest and loan risks. Process was very fast and everyone was very helpful.
Clayton Bigsbee
23:12 20 Aug 15
About This Location
The Mission Blvd. Montana Capital Car Title Loans in Riverside Branch has been providing the residents of Riverside with car title loans since June 7th 2017. We rent a space inside the store of Centro Paralegal Hispano. The store is located at 5442 Mission Blvd.  between Mennes Avenue and Wallace Street. If you live in Riverside and in need of quick cash, stop by the Mission Blvd. Montana Capital Car Title Loans in Riverside Branch. We are providing all our customers with unsurpassed customer service.
***This location has been relocated to 3618 E Ventura Ave Fresno , CA 93702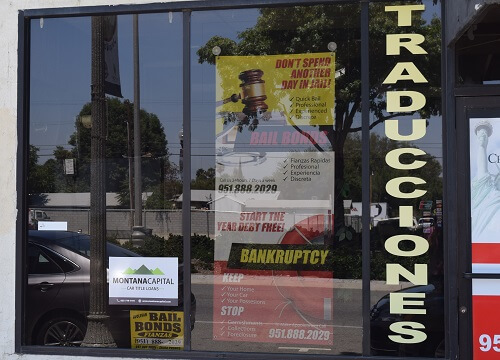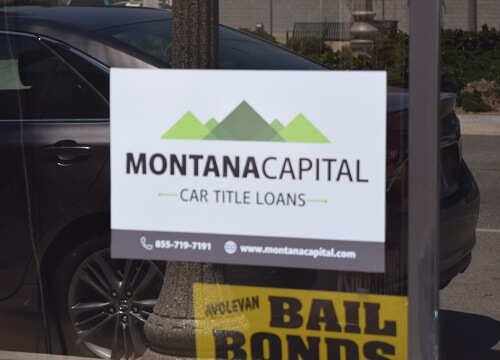 About Riverside
Riverside CA was founded in the early years of the 1870s. In 1871 the first orange trees were planted, when three Brazilian navel orange trees were sent to Eliza Tibbetts. They were from William Saunders, who was her friend. He happened to be a horticulturist with a position at the US Department of Agriculture, located in Washington, DC. The Bahia oranges that were grown in Florida did not survive, but they were phenomenally successful when planted in Southern California. From this time, the navel orange industry in Riverside grew quickly. The successful cultivation of thousands of Brazilian oranges was the beginning of the successful citrus industry in Riverside.
Auto Title Loans in Riverside
The city of Riverside is large and prosperous but maybe you feel that prosperity is leaving you behind and all you can think about is how to get enough cash in your pocket for the end of the week. Does this sound familiar? The answer for so many people in your position is to get an emergency cash injection from Montana Capital Car Title Loans in Riverside. That will enable you to apply for auto title loans, depending on the make, model and condition of your car and possibly receive any amount starting at $2,600, depending on your ability to pay back the loan. Auto equity loans, Check it out on this website right now!
All Credit Types Can Apply for Secured Loans
We understand that residents of Riverside sometimes have problems with their credit. It can be due to going through a hard patch in life when maybe you're between jobs, or you had emergency expenses to deal with. We don't hold that against you when you apply to get a loan from Montana Capital Car Title Loans in Riverside.
We will check out that you own your car and your ability to repay the loan. Send us the details of your car with the relevant information we can use to get it evaluated. We'll need the make of car, the model, the year it was produced and how many miles it's been driven. Send us your car title so that we can confirm your name is listed as the vehicle's owner. Once you provide us all documents needed, and you prove your ability to repay the loan, we can let you know if your application to Montana Capital Car Title Loans in Riverside has been approved or not. If it is approved then we will work as fast as we can to get the money for you. Our auto title loans start at $2,600 and runs up. Call us now to find out more about our pink slip loans programs.
Nearest Locations