Montana Capital Car Title Loans in Hanford
What Our Clients Say
5 Star Bad Credit Loans and their team are awesome! They really made this process as smooth as possible. Thank you 5Star Bad Credit Loans! Superb service all around!
John Y. Frey
05:50 12 Mar 21
I was sick, but I'm feeling pretty good now. I'm beginning to catch up on bills, but it helped a lot when I got a bad credit loan from 5 Star Bad Credit Loans.
boyfriend strong
18:24 24 Feb 21
5 star BCL prove time and time again that they are the number 1 Bad credit loan company to work with around my area. Highly recommend!!
dog exceed
13:21 09 Feb 21
Glad to have gotten what I needed and really happy it was done fast. They live up to what they promise. Huge thanks to everyone here.
Adelaiasdf Geavids
13:00 09 Jan 21
I choose these guys because there is an options of getting online loans in Hanford through them and I don't know other companies who do that. It's really helpful.
Lawson Edison
07:10 07 Jan 21
It's never fun to need car title loans but it happens and unfortunately our family needed it. This place was very honest from the first phone call and got us a good deal🤝🏻
Sarah Clayton
12:05 07 Sep 20
It's never fun to need car title loans but it happens and unfortunately our family needed it. This place was very honest from the first phone call and got us a good deal
Hagrid Rudolph
05:51 30 Jul 20
To get a cart title loan, all I needed to do was send in an online application and tell them about my car. They saw how much money it is worth and gave me money right away!
Anne Spillane
08:15 18 Feb 20
Dinora was very helpful and kind. Thank you.
Lissette Martinez
16:34 04 Jun 19
olivia jackson
22:46 21 May 19
Patrick Calhoun
19:48 18 May 19
DANIEL MONTANA CAPITAL WAS EXTREMELY HELPFUL AND FRIENDLY. ANSWERED ALL MY QUESTIONS AND CORNCERNS. GREAT CUSTOMER SERVICE MADE ME FEEL IMPORTANT AND CARED ABOUT.
Jasmin Arias
18:44 22 Feb 18
Daniel from Montana capital is very informative excellent customer service!
Ruben Barreras
18:30 22 Feb 18
About This Location
The 553 W Lacey Blvd. Montana Capital Car Title Loans in Hanford Branch has been providing residents of Hanford with title loans since May 2019 . Our office is located at 553 W Lacey Blvd near the "Best Buy Market IGA" on intersection with 553 W Lacey Blvd . If you live in Hanford and in need of quick cash, stop by the553 W Lacey Blvd Montana Capital Car Title Loans in Hanford Branch. We are providing all our customers with unsurpassed customer service.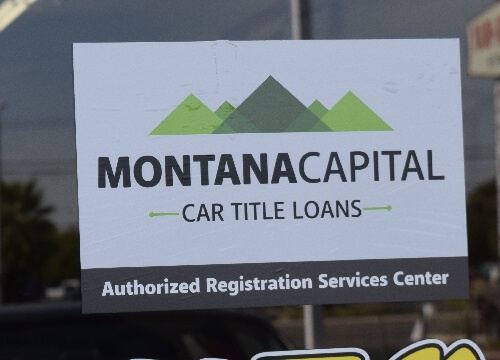 Hanford, California
Hanford, CA is named after an important railroad executive named James Madison Hanford. The railroad plays an important part of the history of Hanford, because in 1880 there was a terrible fight between the Southern Pacific and the area's settlers. There was a bloody battle over land titles that resulted in the deaths of 7 local men. Later, that battle was called the Mussel Slough Tragedy. Besides the fight over land rights, the business district of the community was destroyed several times by fire.  To set up a fire department, the community incorporated as a city in 1891.
Extra Cash Available in Hanford, CA
Times can still be tough in Hanford for anyone who doesn't have enough cash on hand. If it's difficult to make it through until the next paycheck comes along you might get behind in your monthly payments. Once you're behind, it can not only be hard to get caught up again, but you can also destroy your good credit rating. To avoid that scenario, you might be able to use a car that you own as security for some fast cash. Send in your online form to Montana Capital Car Title Loans in Hanford and find out how we can help you. Fill in your private auto's details so we can evaluate your car.
Approving Your Application
To get started with a title loan from Montana Capital Car Title Loans in Hanford, submit your details to us. When we find out how much your car is valued at, we determine if the value is enough. If it is, we'll make sure that you'll be able to repay a loan and that you meet our credit specifications. One of our staff members will contact you to continue the loan application process. If you are approved, you will get a minimum of $2,600, depending on your specific situation.  Car title loans are issued even to people who have a poor credit history, so go ahead and apply.
Your Car Title
We won't need to take your car to use it as security, because we know you need it. We will only use its value by adding our name to your car title. When you finish making the monthly payments, we'll remove our name. Keep driving your car, have badly needed cash in your account and be on your way!
Apply for your cash in Hanford today!
Near Locations