Montana Capital Car Title Loans in Compton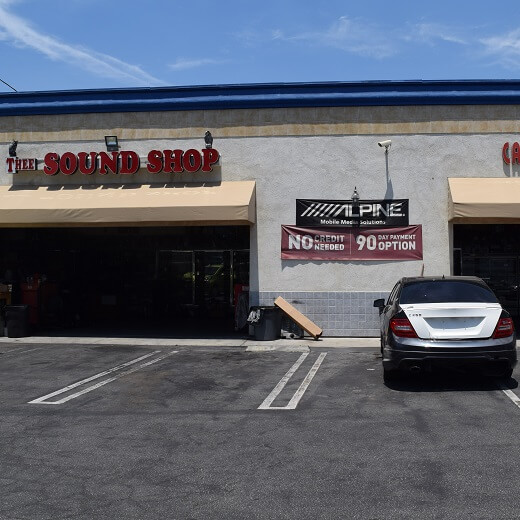 What Our Clients Say
The quick response, clear answers to all my questions, and the smooth process of the document review allowed me to get cash fast loans promptly.
Katie Freeman
05:45 28 Oct 21
The staff was prompt in handling our case, they helped me get loan even with a low credit score. 👍
laila madekline
04:56 03 Jun 21
So by now we have used Montana 3 times over the years. Never had any issues at all and each loan was approved with no hiccups.
Robert Hill
10:36 27 May 21
If you have bad credit you know how difficult it can be to find someone who will fund you. I always get treated well by everyone here and they are somehow able to get me approved without any issues...👌👌
abel daniels
19:36 26 May 21
The reason I keep coming back to MCCT Loans is the excellent customer service it just can't be compared. Highly recommended to everyone!
saul garza
19:34 26 May 21
I would like to recommend Montana CTL to anyone needing a quick loan. They are professional, polite, and respectful. This is some of the best customer service I've ever received.
Simon Jackson
06:04 15 Mar 21
All in all it was a solid effort and good service on the part of Montana Capital. Glad we got the loan and now we will work to pay it back quickly.👍👍👍
Jeff A. Birdsong
20:38 12 Feb 21
Getting auto title loans isn't very complicated and there's not a lot of waiting for the money. I sent in my request during the night with my computer and the internet. Already the next morning the loan person contacted me to complete my application.
Krystyna Huntley
11:19 26 Dec 19
Josh Claytor
21:28 04 Feb 18
Great customer service fast and quick thank you Kiara and Vanessa#
Jesus Alcocer
21:21 03 Feb 18
Andy Cornicelli
02:25 01 Feb 18
Liars was awesome and a pleasure to work with, would recommend Montana to anyone!!!
brett conrad
02:45 25 Jul 17
About This Location
Thee Sound Shop provides GPS installation and removal services for Montana Capital Car Title Loans customers. The store is located at 1385 E Golden St, between Houston Street and Sherman Street. If you live in Compton and in need of installation or removal of GPS device, stop by Thee Sound Shop that works with Montana Capital Car Title Loans in Compton. Thee Sound Shop provides our clients with unmatched customer service. Montana Capital Car Title Loans does not issue loans at this location.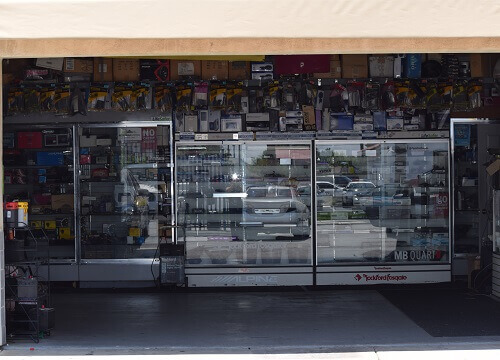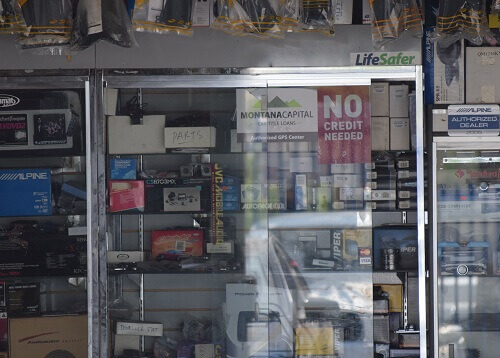 About Compton
Compton, known as "Hub City" because of the nearness of major market shipping routes, lies just to the south of downtown LA. In the '50s and '60s after racial discrimination was declared illegal by Congress and the courts, the trickle of black families became more of a flood and middle and upper-middle class black families came to predominate. For a while the city was famous as the home of Gangsta Rap, but the success of Dr. Dre, known as Compton's first black billionaire, has inspired many of Compton's youth to seek recognition in positive ways.
Getting Ahead in Compton
The citizens of Compton are hard-working and want to get ahead in life. That's why Montana Capital Car Title Loans in Compton is reaching out to them. We provide auto title loans that can give someone who needs money a new lease on life. They can use the funds to help get out of debt, to pay for school tuitions or to take care of their emergency expenses. It doesn't matter to us what the money is needed for. The first requirement is that you own a car, with your name on the car title as the owner of the vehicle.
Requesting Cash
To request a cash loan from Montana Capital Car Title Loans in Compton, fill out our request form, which you can see at the bottom of this web page. We don't need a lot of info to get started, just who you are and what kind of car you own. According to that, we can get started. We will evaluate your car and if we find that it has sufficient value, we will go onto our next step, which is to confirm your ability to pay back the loan. If you meet our credit requirements, we will contact you for more information and to continue the process.
Bad Credit Applicants
At Montana Capital Car Title Loans in Compton, we know that it can be tough to make ends meet. For many reasons, your credit status could be bad, but that doesn't always mean that you can't get a car title loan. Go ahead and apply, because if you meet our credit criteria, you might be pre-approved for a loan beginning from $2,600. We'll put our name on your car title as the lien holder until the money is paid back and you can keep driving your car.
We're waiting for your call – contact us today for cash!
Near Locations