Montana Capital Car Title Loans in Anaheim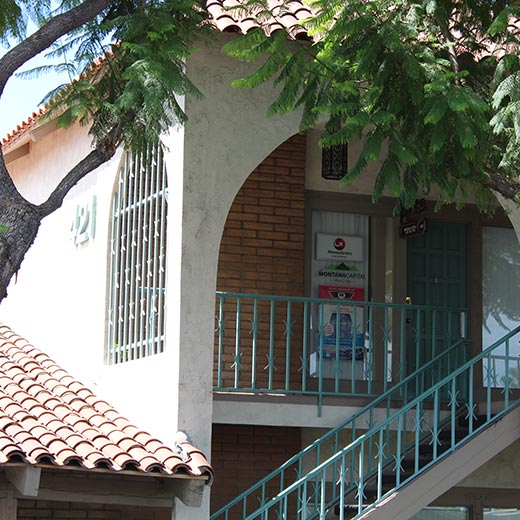 What Our Clients Say
It's the best loan agency I've ever worked with! Everyone has been incredibly kind and considerate of my personal loan for bad credit needs.
Landyn Prince
16:47 29 Jun 21
They helped me get the cash I needed so I make it thru until my next payday. I will definitely keep these guys in mind if I need another bad credit loans in the future.
lionel harrison
15:05 03 Jun 21
Thank you to Montana Capital Car Title Loans for assisting me with getting the loan I needed. I will recommend you to people I know 😊.
A Google User
22:31 26 May 21
Montana in Anaheim are simply a pleasure to work with. Professional, trustworthy, and efficient. Can't recommend them enough.
Victoria Turner
10:49 29 Apr 21
I had an extremely positive experience working with Montana Capital. I didn't have the car title in hand but I was still helped out! If you have issues like that don't worry about it you may still be able to get a loan!!!
Leonardo Brown
09:25 12 Mar 21
Top tier service and really professional. Made the loan process for a first timer an easy one that's for sure.
Luis B. Jones
08:12 09 Feb 21
"Car title loans in Anaheim are on every corner these days but I would recommend you to go to Montana after I few tried with other competitors. They are so much better than any other place."
Mary Mullins
07:46 02 Jul 20
I used money from car title loans to keep my bills paid on time. I didn't want to ruin my credit record.
Mckaylee B Maileen
12:10 11 Feb 20
I was against car title loans until I actually got one. My opinion about them has changed. They're my go-to when I'm desperate for quick cash.
Pamula Pool
05:46 31 Dec 19
It's so easy to get a bad credit score. Pay your bills late a time or 2, or somehow get in over your head. That's what I did - I bought more than I could pay for. Well, I got out of it this time with money from Montana Capital. And I learned my lesson. I am more careful about spending now.
Jessica Reynolds
10:40 25 Dec 19
Jonathan was fast and efficient
Kylie Garza
22:39 11 Feb 19
Great! Friendly! Fast! Professional. The staff knew what she was doing and the process went smoothly. No complaints.
Joshua Evans
01:16 17 May 16
These people are AWESOME! courteous, professional, very friendly and easy to deal with on every level, i was extremely impressed and happy with they're services, thanks karla and kiarra....you guys are GREAT! ....nick
Andre Nicklas
22:26 08 Apr 16
The staff was great, especially Karla very helpful, process was fast. Email took a fem minutes but got the loan we wanted. Good job Montana capital.
Ryan Guillen
22:27 19 Dec 15
Very friendly and polite loved the friendly staff. Would highly recommend this business if you ever need extra cash fast
Natali Ramirez
01:22 15 Dec 15
Very professional business. Fast service, easy payment options! Second time using them for a loan. No complaints!
Britani Edmond
21:04 18 Nov 15
About This Location
The North Brookhurst Street Montana Capital Car Title Loans in Anaheim Branch has been providing the residents of Anaheim with car title loans since May 2016. We rent a space in Padilla Tax Services. The store is located at 421 North Brookhurst Street Suite 200 between Crescent Avenue and Woodley Avenue, on the other side of Starbucks. If you live in Anaheim and in need of quick cash, stop by the North Brookhurst St. Montana Capital Car Title Loans in Anaheim Branch. We are obligated to provide all our customers with supreme customer service.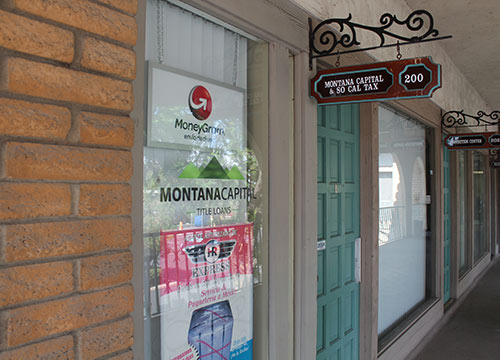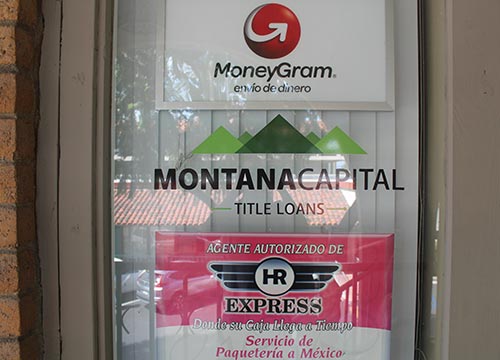 About Anaheim
Anaheim CA is a section of the greater LA metro area. The city that was established in 1857 by 50 families who had hailed from Germany is now best known for the array of theme parks, its convention center, its ice hockey club and its baseball team. Of course, the most famous of those theme parks is Disneyland, which is also known as an entertainment resort. Besides Disney California Adventure and Disneyland Park, there is also Downtown Disney, which is an entertainment complex, three hotels, numerous dining establishments and plenty of opportunity for shopping. Anaheim is also home to factories producing aircraft parts, electronics and canned fruit.
Paying for Emergencies
From one day to the next, no one knows what emergencies might come up. On Monday, you might be doing great and have all your bills paid, and then on Tuesday you get some sad news in the mail. Maybe you have some old debts you've only been paying the minimum due on, or your credit rating just took a nose dive or you forgot to pay your school fees for the semester. You know what? It doesn't matter why you need emergency money. With Montana Capital Car Title Loans in Anaheim you get fast cash and don't give up your car.
Getting approved for a car title loan in Anaheim is simple. If you have poor credit or no credit at all, it is still possible to get car title loans in Anaheim if you prove to us that you can pay it back. Our minimum amount of car title loan is $2,600.
Online Application
Our process is incredibly simple and quite fast. It's a very convenient and eliminates endless paperwork, which would have required you to come down to an office in the past. Once you've been pre-approved, we will then schedule a time and a date that works best for you. We will inform you in advance on which type of documentation to bring. If you have a title that is not registered in California, we can help walk you through the process of updating your registration with the DMV. You can also pay any fees which you may owe to the DMV through our car title loans Anaheim's office. You don't need to wait on those long and horrendous DMV lines anymore! One of our friendly team members will help you fill out all the paperwork, and then hand you your check. It's as simple as that!