Montana Capital Car Title Loans in Modesto, CA 95358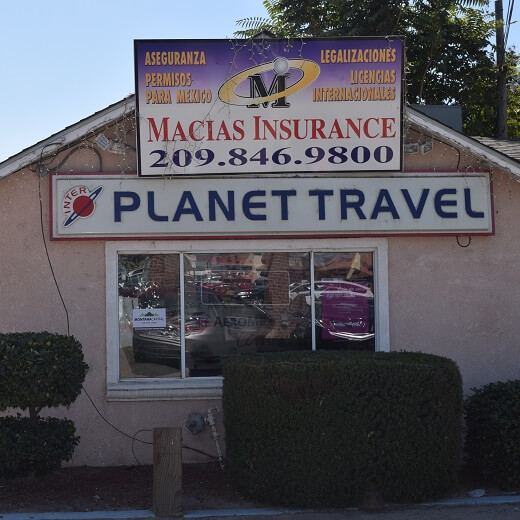 What Our Clients Say
Excellent service from a great organization. I will recommend to anyone seeking help with a loan - totally hassle-free and wonderful people to deal with. I would rate them 5 Stars.
Robert Vaughn
09:33 11 Oct 21
The process couldn't have been easier. I wasn't sure what to expect, but they put me at ease and helped me getting fair credit loan. Great customer service!
Wiegand Refugia
21:56 09 Jun 21
I wanted to share my experience. From beginning to end, Montana Capital Car Title Loans in Modesto were amazing to work with. Best payday loans near me. Definitely a "Dream Company".
Mcdonald Gael
17:49 07 Jun 21
We had a good experience working with Montana CTL in Modesto before and decided to work with them again. They are accessible, knowledgeable, and able to explain everything easily. 5 stars!
Willa Amanda
09:27 28 Apr 21
Highly recommended company for all your title loan needs... They are extremely knowledgeable in how to help each person obtain the loan based on their needs and financial history... It was a great experience...
Kody Deanna
14:54 12 Mar 21
The best car title loan company in the country, Its not even close..!
Dong Gretchen
07:52 10 Feb 21
"I live in Modesto and I ran into an emergency paying my bills. I heard negative things about taking out a loan but after looking around I called Montana.Everyone there were very nice and the process was quick. I ended up paying my loan after two months and just got my title back with no issues."
Jacques Kolar
12:59 19 Jun 20
I bought a new laptop using the auto title loan I got from Montana Capital Car Title Loans.
Deana Coulter
11:15 05 Mar 20
My friend at the pub told me about auto title loans. I never knew what they were. He knew I had to come up with some quick money and that I have a good car. It all worked out well for me. I won't hesitate to do it again when I am hurting for cash.
Elbert o mason
11:38 31 Jan 20
Ahmad Shoib Amiri
00:14 24 Jan 20
A bad credit score makes it hard for me to get a loan. I'm being careful to always make payments on time to bring my score back up, but for now I don't have a problem getting a loan for bad credit.
Michelle Smith
12:39 21 Nov 19
Nacho Munoz
20:46 03 Jan 19
Overall Service and Customer Service was excellent every time i called in all the associate's were very helpful and knowledgeable. . However I feel the interest rates were not at a competitive market platform and more could be done in that aspect to help the clientele. . . Great experience, Great help Thank You. . .
Nick Morua
17:02 27 Feb 18
About This Location
The Crows Landing Rd Montana Capital Car Title Loans in Modesto Branch and Registration center has been providing the residents of Modesto with car title loans since November 2018. We rent a space inside the store of Macias Insurance Services. The store is located at 1511 Crows Landing Rd, near the intersection with W Hatch Rd. If you live in Modesto and need of quick cash or registration services, stop by Crows Landing Rd Montana Capital Car Title Loans in Modesto Branch and Registration center. We are providing all our customers with unsurpassed customer service.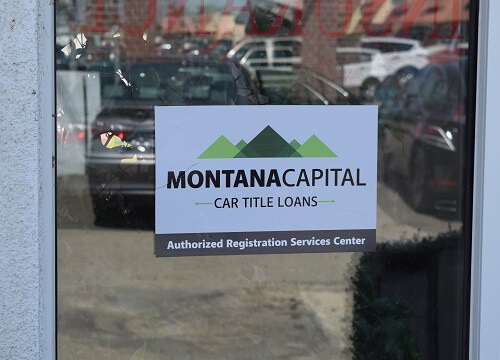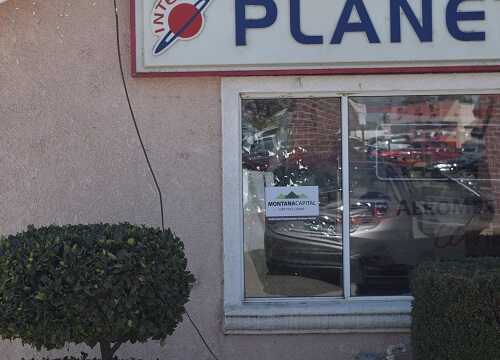 Modesto, CA
Known as the city of "Water, wealth, contentment and health," Modesto, California is named for the Spanish word that means modest. It has also been given the honor of named a Tree City USA several times. In the midst of rich and fertile farmland, Modesto produces and ships milk products, almonds, walnuts,corn silage and chickens. But that's not all the city has produced. The famous filmmaker George Lucas was born in the city, and made it famous when he starred in American Graffiti. Modesto is also known for its mid-century architecture and some of the buildings have been featured in publications of the Museum of Modern Art.
Living in Modesto but Low on Cash
Modesto has earned great fame and the city holds the interest of many people, but for those living in Modesto without enough money, life isn't so glamorous. In fact, life can be pretty difficult if you've run out of money and are looking for a place where you can borrow some money. If you want to pay your bills on time but you can't because your paycheck is going to be late, you can end up getting hit with steep late penalties, which also affect your credit status. Don't take a chance! If you own a car you can apply to Montana Capital Car Title Loans in Modesto for a quick cash loan. Use it to make your payments on time, to spend cash rather than buying on credit or to buy something you need. Whatever you want to use the cash loan for is up to you. Apply now for your cash.
Auto Title Loans
Auto title loans use your private car as collateral for a quick cash loan, but you don't need to give up your car. The loan only uses the value of your car as security – not your actual vehicle. So when we receive your loan application in our office, we'll need to check the value of your car. If it is high enough, we'll use it as security. But we'll still need to verify your ability to pay and if you fulfill our credit criteria. If all goes well, we will be happy to prepare a title loan of at least $2,600. Send your application to Montana Capital Car Title Loans in Modesto.
All Credit Types Accepted
If you have poor credit, you can still qualify for a car title loan. Find out today and get some cash!
Near Locations