Auto title loans are a simple and flexible option for people who are looking for fast cash. These are secured loans where the borrower puts up his/her vehicle as collateral. These types of loans are ideal for those who don't have a good credit score or don't have a bank account. Car title loans without bank account are common because they rely on your vehicle's value and your ability to repay the loan. Unlike some traditional lenders out there, we want to help you get the money you need which is why we accept many forms of proof that you can pay back the loan. We also accept most vehicles regardless of the make or year.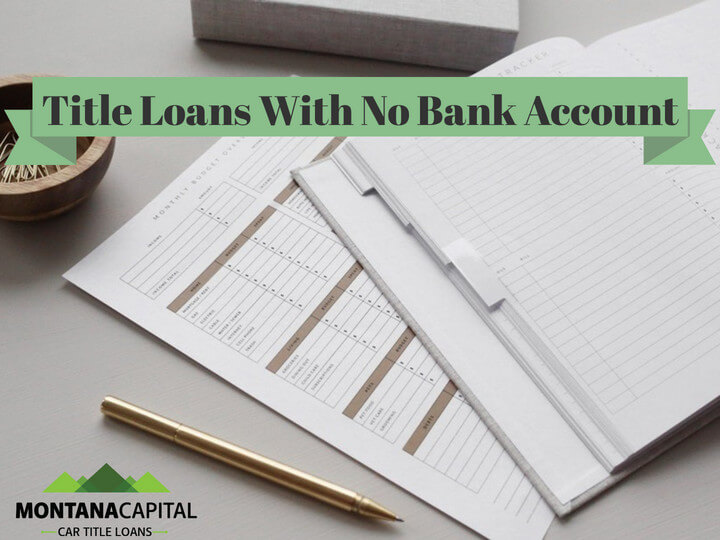 If you own a vehicle in California and are looking for a secured loan, you may very well be qualified for a title loan without a bank account. This is because we make sure to view our customers as people and not as numbers like some of the big lenders do. Getting a title loan with no bank account is easier than you think and can be completed within a few hours. You get to keep driving your car while repaying the loan and there are no prepayment penalties. Most importantly, we have the most devoted agents waiting to help you with any step or question along the way. To learn more about how you can benefit from this kind of loan continue reading below.
Serving You Across The US
Montana Capital Car Title Loans serves applicants from more than 30 States! By connecting with a trusted lender, we help people apply for a title loan safely and quickly. Call us now and let our support team guide you.
Online Title Loans with No Store Visit
Nowadays, when more and more vendors are offering online services without having to leave your house, getting a title loan with no store visit also becomes a viable option.
Montana Capital Car Title Loans is offering you the option to apply online for a title loan with no store visit. If you need emergency cash, but don't want to leave the house, you can apply for title loans online and skip all the waiting. Of course, you can also call us and have a customer service representative help you through the application process via phone.
But it's not just the application process we're talking about. Once you get approved for a title loan, you can also get the money with little to no hassle: it can be done either by a direct deposit to your bank account, or you can get it at any MoneyGram location, which includes the local Walmart.
The information provided below will help you understand how the online title loan process works. If you're ready to get started right away, you can jump right to our online application.
All you need to know about title loans with no store visit
1: How to get online title loans with no store visits
2: Benefits of online title loans with no store visits
3: Other benefits of car title loans
4: Requirements for title loans (online only)
5: Getting the car inspected with visiting a title loan store
6: Apply for title loans online with no store visit
Since we're all about helping our customers and creating a positive experience we made the process of getting an auto title loan easy and efficient. You can get the money you are looking for within hours of the application, without having to sign mountains of paperwork or waiting by your phone for approval. Our agents walk you through the process from start to finish, making sure to be as flexible as possible to meet your needs. And remember, when you get a title loan, the lender becomes the legal owner of your car but you remain the registered owner. That means you get to keep driving your car for the duration of the loan while paying it back.
You will be asked to provide proof of the ability to repay the loan. This can be done by providing a pay-stub from work, proof of disability payments, or even a letter from your employer.
We must verify that you are over 18 years of age and that all the details you provided are valid.
These are the first items of information we request for a loan and are meant to guarantee that you are eligible for the loan. Car details include the year, make, model, and mileage driven. Personal details include address, DOB, SSN, email, and phone number.
Lastly, you will need to provide 5 references which include the name, relationship, address, and phone number of each person.
We hope that you now realize that even if you don't have a bank account, you shouldn't immediately run to a pawn shop or payday loan. Instead, you can use the equity you already have, your vehicle, to get the cash you urgently need. Since you currently have a better understanding of what you need for car title loans without bank account, we want to explain about the application process. Once again, we've streamlined the whole thing so it is as easy as possible for you. You can fill out our application online and it only takes a few minutes from start to finish! To get pre-approved for a loan simply fill out our 3-step online application:
It's that easy! Of course, if you prefer you can get the application done by phone with one of our agents. Once you're finished with the application you will know if you are pre-qualified for a car title loan and if so for what amount. Our loans range from $2510-$20,000 and the terms are suited to your specific loan portfolio. Once you get the loan, you can pay it off anytime without any prepayment penalties. With Montana Capital a title loan with no bank account is not only possible, it is simple! Call us or fill out the online application to get started with your loan today!