Unlocking Financial Relief
Struggling with financial emergencies can be a daunting experience, but what if there's a solution that provides fast cash without the hassles of traditional bank loans?
Montana Capital Car Title Loans in New Mexico offer a convenient and fast online request form for borrowers with bad credit.
Let's dive into the world of title loans and explore their benefits, application process, and tips for successful repayment.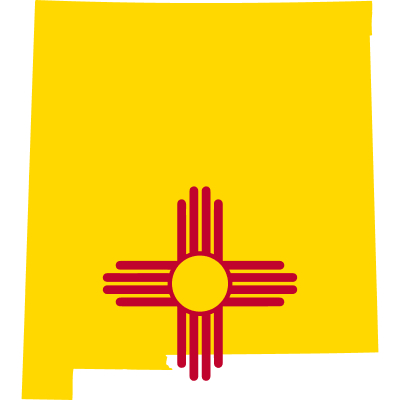 New Mexico, known as the "Land of Enchantment," features a vibrant and culturally rich design on its state flag.
---
Key Takeaways
Title loans in New Mexico are regulated to protect borrowers, with a maximum loan amount of $2,500 and interest rates capped at 36%.
Title loans offer fast approval, are available for those with bad credit, and allow you to keep your vehicle during the loan term.
Gather necessary documents, apply online, and choose from various options for receiving funds, which can be as quick as 5 hours.
Title loans are designed for emergency funding. Failure to meet loan payments can result in the repossession of your vehicle.
Understanding Title Loans in New Mexico
Title loans, also known as auto title loans or car title loans, are a type of secured loan where you can use your vehicle's title as collateral to quickly obtain fast cash.
This means that you temporarily give your vehicle's ownership to a lender in exchange for a loan, but you still keep your vehicle. The lender provides you with the money you need, and you agree to repay it within a specified timeframe, often around 30 days, and at a predetermined interest rate, typically capped at 36%.
Once you have fully repaid the loan, you regain ownership of your vehicle, and the loan arrangement concludes.
The Unique Advantages and Risks of Title Loans
What sets title loans apart is their minimal eligibility requirements, making approval possible even if you have a bad credit score. Your credit history and scores are often not significant factors in the approval process. A noteworthy benefit is that you can continue using your vehicle while repaying the loan. Nevertheless, it's crucial to be aware that the lender can repossess your car if you fail to make timely payments.
A Solution for Urgent Financial Needs
In New Mexico, title loans offer an alternative to traditional bank loans, primarily intended for emergency financial situations. If you're a vehicle owner facing an urgent situation, and need to get fast cash, a title loan can be a practical solution worth exploring.
The Ship Rock landform, New Mexico
---
Title Loan Eligibility Criteria in New Mexico
Certain eligibility requirements must be met to qualify for New Mexico title loans. To qualify, you must:
Have a lien-free car title- proving that you own the vehicle outright.
Provide proof of income- demonstrating your ability to repay the loan.
Show proof of residency- confirming that you're a legal resident of New Mexico.
Fulfilling these conditions protects both the borrower and the lender throughout the loan process. The lender can confirm that they're lending to a responsible borrower, while you can trust that you're working with a legitimate company regulated by the Financial Institutions Division.
New Mexico Legal Regulations
In New Mexico, legal regulations play a crucial role in overseeing car title loans to ensure fair lending practices. These loans fall under the purview of the New Mexico Small Loan Program.
These stringent regulations are designed to protect borrowers from predatory lending and provide a more secure financial environment for those in need of short-term loans.
Borrowers can have confidence in the oversight provided by the state authorities, which aim to uphold consumer rights and maintain fairness in the lending industry.
New Mexico Legal Regulations Key Points:
| | |
| --- | --- |
| Regulation | New Mexico state law and Small Loan Program |
| Maximum Loan Amount | Up to $2,500 |
| Interest Rate Limit | Capped at 36% for most small dollar loans |
| Licensing Requirements | Title lenders must have a license under the Title Loan Act |
| Borrower Protection | Regulations in place to protect borrowers |
| Compliance Assurance | Ensures borrowers work with reputable companies |
Regulatory Authorities
Benefits of Car Title Loans in New Mexico
New Mexico title loans have several advantages over traditional lending options:
Fast Approval and Funding
The fast approval and funding process is a significant advantage of car title loans. If you sign your loan agreement before 2:00 pm your local lender's time on a business day, you may get your cash in as little as 5 hours.
This is a significant advantage over a traditional bank loan, which often involves lengthy application processes and waiting periods.
Bad Credit is OK
While your credit score isn't the primary determinant, the main criteria for loan approval revolve around your income and the value of your car. These loans are designed to assist those who need swift financial aid, especially when traditional lenders turn them down.
Your income and your vehicle's value play a significant role in the approval process. Don't hesitate to apply online today and leverage the equity of your vehicle.
Keep Your Vehicle
Another key advantage of car title loans is the ability for borrowers to keep using their vehicle while repaying the loan. This is especially helpful for those who depend on their car for work or day-to-day tasks.
By keeping your vehicle, you can maintain your lifestyle and focus on repaying the loan without added stress.
Find How to Choose the Right Title Loan Company
For a successful borrowing experience, choosing the right car title loan company in New Mexico is crucial. Here's how:
Research Multiple Options: Look into different car title loan companies in New Mexico to compare their terms, rates, and reputation.
Check Licensing and Regulations: Ensure the lender is licensed to operate in New Mexico and follows state regulations.
Read Customer Reviews: Look for feedback from other borrowers to gauge the lender's reliability and customer service.
Understand Terms and Fees: Thoroughly review the terms, including title loan interest rates, fees, and repayment options.
Ask Questions: Don't hesitate to ask the loan officer about any concerns you have. A reputable lender will provide clear and transparent answers.
By following these steps, you can choose a trustworthy auto title loans lender that suits your financial needs while ensuring a positive borrowing experience.
How to Apply Online For Title Loans in New Mexico
The process of applying for online title loans in New Mexico is straightforward and simple. By following these steps – gathering basic documents, submitting an application online, and receiving funds upon approval – you can secure the funds you need with minimal hassle.
Gather Necessary Loan Documents
Vehicle Title: This is the most crucial document for auto title loan in New Mexico. It is the legal document that proves your ownership of the vehicle. The title should be lien-free, meaning there are no outstanding loans or judgments against the vehicle.
Proof of Income: Lenders need to see your proof of income to ensure that you have the financial capacity to repay the loan. This can be in the form of pay stubs, bank statements, or even a letter from your employer. The more stable your income, the better your chances of approval. Being employed is not required to get a title loan.
Proof of Residency: Proof of residency confirms that you're a legal resident of New Mexico. This can be a utility bill, lease agreement, or a voter registration card. The address on your proof of residency should match the one on your application form.
Having these documents ready before applying for an auto title loan can streamline the application process, increase your chances of approval, and expedite the funding process.
Submit Application Online
Online Application: Fill out the online request form, providing personal details and vehicle information.
Submit Documentation: Share pictures or videos of your car's condition to determine its value—no need to drive anywhere.
Remote Evaluation: The loan officer assesses your request and checks your car's value, equity, credit history, and income sources.
Online Approval: If your application qualifies, you'll get approved online. The loan amount is determined by your car's value and income.
Receive Funds
Upon approval of your car title loan application, you have several options for receiving your funds:
Direct deposit into your bank account
Collect the cash in-person at a branch
Receive via MoneyGram at a Walmart
Have it loaded onto your prepaid or debit card
These alternatives offer a speedy and convenient means to access your funds and may differ based on the lender you choose.
Santa Fe, New Mexico
---
How Can I Ensure a Smooth Title Loan Repayment in New Mexico?
To ensure a smooth car title loan repayment in New Mexico, follow these steps:
1. Create a Budget: Begin by tracking your income and expenses, setting financial goals, and adjusting spending habits. Allocate funds specifically for loan repayment by reducing non-essential costs and adopting cost-saving methods.
2. Explore Early Repayment Options: Investigate with the lender to reduce interest and fees by making extra payments or refinancing your loan.
3. Stay Informed: Regularly check your loan balance, interest rates, and repayment schedule. Contact the lender immediately to resolve any discrepancies or unexpected charges, ensuring a smooth repayment process.
Lender Tip:
Maintaining open communication with your loan officer is essential for addressing any loan repayment issues or concerns. If you're facing payment difficulties or require adjustments to your loan terms, reach out to your lender promptly. They are there to assist you in successfully repaying your loan, so don't hesitate to seek help when needed.
Can You Get a Title Loan Without a Title?
Yes, it's possible to get a title loan even if you don't have the title in hand. This can be helpful for borrowers with bad credit scores.
Here are some scenarios:
1. Refinance an Existing Title Loan: If your car is already collateral for a title loan, you might not have the title. You can refinance the existing loan and get a new title loan.
2. Second-Lien Title Loan: In this case, a vehicle with an existing title loan is used as collateral for a second loan. Since the first loan is still active, you may not have the title. Not all lenders offer this option.
3. Replacement/Duplicate Titles: If your title is lost or stolen, you can get a replacement from the DMV. Once you have the replacement title, you can apply for a title loan.
Summary
Car title loans in New Mexico provide a valuable solution for those in need of quick cash. By understanding eligibility criteria, legal regulations, and benefits of these loans, you can make informed decisions and find the right lender for your needs.
With the guidance in this article, you can successfully apply for a car title loan, manage your repayment, and ultimately overcome your financial challenges.
Don't wait – submit your online request now and get cash quickly!
Frequently Asked Questions
Can You Still Get Online Title Loans in New Mexico?
Title loans are readily available in New Mexico, with many companies offering these services online. Online title loans provide a convenient option that often doesn't require a store visit.
The primary eligibility requirements are proof of income and your car's equity, as it will serve as collateral for the loan. The car must be in your name and fully paid off.
What is the Interest Rate on a Title Loan in New Mexico?
The interest rate on title loans in New Mexico is capped at 36% for most small dollar loans, according to the New Mexico Small Loan Program. It's important to note that actual rates may vary depending on the lender and your specific loan agreement.
For instance, if you borrow $1,000 with a 36% interest rate, you would pay $360 in interest over the course of a year. Always review your loan terms carefully to understand the total cost of borrowing.
How is the Amount of the Loan I am Entitled to Receive Determined?
The loan amount you can receive is primarily determined by the value of your vehicle and your income. The lender will evaluate your car's worth and your ability to repay the loan.
Generally, you can borrow up to $2,500, but the exact amount will depend on these factors and the specific terms of your lender. It's worth noting that most lenders typically approve loans amounting to 25%-50% of your vehicle's current value.
How Soon Can I Get Money from a Title Loan in New Mexico?
Usually, you can receive the money within 24 hours. If you finalize your loan agreement before 2:00 pm on a business day, based on your local lender's time, you may even get your cash in as little as 5 hours.
Do I Need a Good Credit Score to Qualify for a Title Loan in New Mexico?
No, a good credit score is not a requirement to qualify for a title loan in New Mexico. In fact, credit checks are sometimes not a part of the process.
The primary criteria for loan approval are your income and the value of your vehicle. Lenders look at these factors to determine your ability to repay the loan and the worth of your car as collateral. So even with bad credit, you can still access quick cash through car title loans.
What Happens If I Can't Repay the Title Loan in New Mexico?
If you find yourself unable to repay the title loan, it's crucial to communicate with the lender as soon as possible. They may be able to work out a modified payment plan. However, if you fail to repay the loan, the lender has the right to repossess your vehicle to cover the debt.