Montana Capital Car Title Loans in Vallejo, CA 94590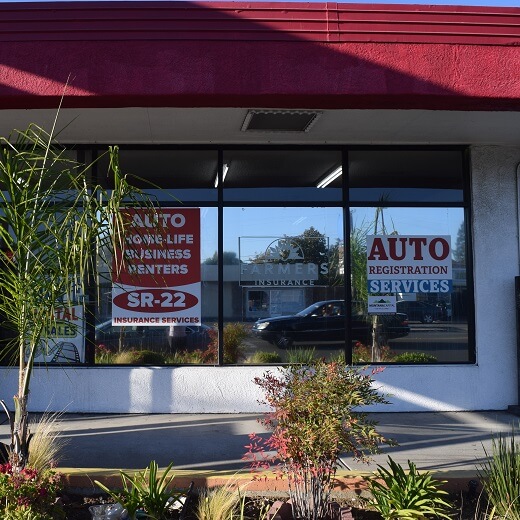 What Our Clients Say
Everyone at Montana Capital Car Title Loans was great, responded timely to requests, and explained everything and kept me informed throughout the fast loans online process.
Jovanny Irvin
18:59 09 Jun 21
Montana Capital Car Title Loans are really awesome and I already told a few friends about them.. They work real fast and are professional. If you need a cash loans for bad credit give them a try!
Jayda Bradley
07:22 07 Jun 21
This company rocks. They are always there for me when I need them and the customer service is amazing. Very professional people work here.
Josue Augustus
21:01 10 Mar 21
Montana Capital made the entire process painless and kept me up to date on every turn. Even during Covid-19 it was very easy to sign paperwork and communicate back and forth online. Superb service!
Jennifer Raber
08:09 14 Feb 21
always honest great service caring people
carla possemato lytle
23:37 02 Apr 19
During my pay off period, I had difficulties making a payment. They worked with me until I could make that payment. I would use them again.
Best customer service!!!Fast process!! Highly recommend if you need a quick and easy loan!
Markar Aslanyan
00:10 10 Nov 15
Awesome Company! In and out of their office within 45 minutes! And they even waited for me until I got out of work after 7pm! Ask for Rosio or Joel! Stellar customer service! Call them now for your financial needs!
Sunday Amber
03:00 14 Mar 15
I heard about Car Title Loans but until I contacted the loan people at Original Car Title Loans in Santa Clarita I had no idea at all how it worked and that I wouldn't have to wait weeks for an answer and more weeks for the cash
Crystal Darrkick
19:19 05 Jan 15
Tried several different companies and some of them competed with you on price but I have to say (which is why I'm writing) that your lady was the friendliest and most helpful.
Martin Cisneros
01:30 20 Dec 14
About This Location
Pancho Cisco Tunes provides GPS installation & removal services for Montana Capital Car Title Loans customers. The store is located at 2509 Sonoma Blvd, near the intersection with Quincy Alley. If you live in Vallejo, CA 94590 and in need of installation or removal of GPS device, stop by Pancho Cisco Tunes that works with Montana Capital Car Title Loans in Vallejo. Pancho Cisco Tunes provides our clients with unmatched customer service. Montana Capital Car Title Loans does not issue loans at this location.
About Montana Capital Car Title Loans in Vallejo
It can take a lot of money to keep your head above water when you live in Vallejo. Not everyone can manage to keep bills paid and take care of their expenses every month. If you fall into that category, you can think about sending in an online quick cash application to Montana Capital Car Title Loans in Vallejo. We will check it out and if it meets our criteria, you could be looking at some quick cash very soon. When you send in your application, you won't be asked embarrassing questions like why you need the money. If you agree to the terms and sign the contract, you can be sure that there will be no hidden fees and no penalties for prepayment. So what have you got to lose? Send in your application now for a no-obligation offer for Montana Capital Car Title Loans in Vallejo.
How Do Title Loans in Vallejo Work?
To find out how do title loans in Vallejo work, we can explain. Title loans take the value you have in your and use that value for collateral so we can issue you a quick loan. You will not have to give us your car, but if you sign the title loan contract you will need to send in your car title. We will confirm that your car is valuable enough to be considered collateral and that you have enough income to make the loan payments. You can get the money very quickly for title loans in Vallejo.
How to Apply for a Car Title Loan in Vallejo
If you want to apply for a car title loan in Vallejo, you can send in your application at any time by going online. Be sure to fill in all the info about your car and yourself, so the process will go more quickly. We will do the rest for you, including confirming that you have enough money coming in each month to pay back the loan. When you sign the contract, you can get the money after submitting your car title to us. Apply now to see how easy it is to get fast cash in Vallejo.
Title Loans Online in Vallejo
Getting title loans online in Vallejo is a very simple way to get fast cash when you need it the most. They are easy to apply for and very convenient. We'll get back to you online if we need more information. If we have everything we need, we can send you an offer for title loans online in Vallejo.
Title Loans Near Me in Vallejo
Are you wondering where you can get title loans near me in Vallejo? There are several offices, so you can choose from, but you can also give us a call. We have representatives waiting to hear from you by phone or online. Send us your application so we can give you an online offer for fast cash. You will get money to use for any purpose!