Montana Capital Car Title Loans in Santa Ana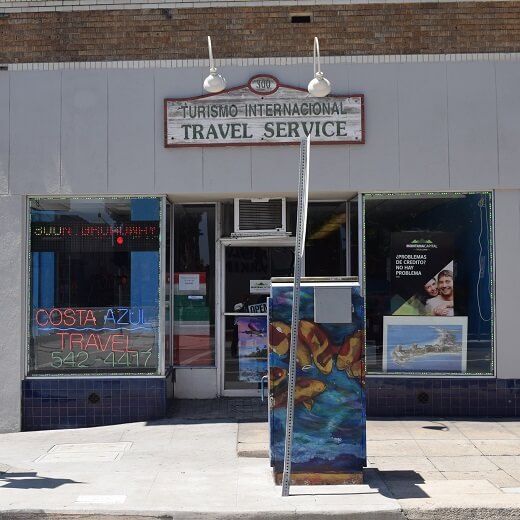 What Our Clients Say
I'll definitely come back for more loans. Thanks for your help to get me quick cash. Very quick with my application & very friendly to deal with!
This company comes highly recommended by me for anyone looking for a professional, quick, and simple payday loan. They make certain that all of your requirements are met, and they do so quickly. They are the best payday lenders!!!
Sienna Trace
15:19 28 Jun 21
The best payday lenders to get a loan. I wanted a loan. I wasn't sure with the documents I have are liable or not. My mum suggested me to get in contact with them. They have helped me in every way. From the pre-qualification of the loan. I want to thank them for their services.
Romero Cole
09:53 14 May 21
The online personal loans for bad credit service is good and therefore the people are good. but they get a loan. It takes tons of days to urgent the loan.
Sterling Braedon
09:31 13 May 21
The entire team at Montana Capital in Santa Ana was so helpful and supportive throughout our online loan process! I highly recommend them! Thanks again guys!
Kimberly Fallin
09:30 16 Mar 21
We are very happy with Montana Capital Car Title Loans and their online loan service! Thank you again for the assistance!
Lizzie Stahl
11:52 08 Feb 21
Car title loans in Santa Ana are all over the place but I keep my loyalty to Montana! thank you so much montana you guys are the best!
Cameron A sullivan
06:09 24 Jun 20
We take our boat out every weekend in the summer, but otherwise it doesn't get used much. I was really happy to find out I could use it to get a boat title loan.
Dinmohamod Ali
12:32 03 Feb 20
A bad credit loan is what helped me get my bills paid on time. Without it, I probably would have paid them late again and then my credit status would be even worse.
Sharon Rearden
05:55 31 Dec 19
It seems like lots of people these days have a bad credit score. Well, that's life. Everything costs too much money and it's easy to get behind. At least we have online loans to fall back on when we need cash.
Alison Powell
11:09 22 Nov 19
Montana Capital really helped me out at just the right time great customer service and super helpf and friendly staff
Robert Jaimes
21:01 15 Jan 19
Mery helped us out and we were happy with the loan because it was done the same day, I strongly recommend this Company, I was treated with respect not like some other places that didn't give us a chance.
Ivar Pugliese
20:40 16 Jun 16
They have great customer service, easy to work with very friendly. Great place to go get a loan!!!!
Arturo barrera
03:23 05 Dec 15
Great experience with Costa Car Title Loans! Fast and thorough company with exceptional customer service.The whole process took less than an hour and I just finished paying off my loan. Everything went exactly as they explained it would. They really know how to work with their customers and they even helped me when I needed extra time to make my payment. That wasn't something I could find with any other companies I've worked with in the past.
robin sudkamp
19:22 28 Apr 14
Costa Car Title loans was really helpful to me when i needed immediate cash. i shopped around and they had the BEST rates, Joel was really helpful and nice, they have been trustworthy and i really Appreciate it.good luck to everyone,there are a lot of bad companies out there, but i i really Recommend this place !!roni.
roni ashkenazy
17:48 24 Apr 14
About This Location
The North Broadway Montana Capital Car Title Loans in Santa Ana Branch center has been providing the residents of Santa Ana with car title loans since May 2016. We rent a space in Costa Azul Travel Agency. The store is located at 300 North Broadway, between 3rd Street and 4th Street. If you live in Santa Ana and in need of quick cash, stop by the North Broadway Montana Capital Car Title Loans in Santa Ana Branch. We are obligated to provide all our customers with unmatched customer service.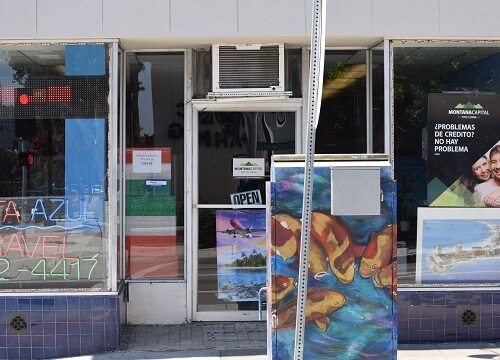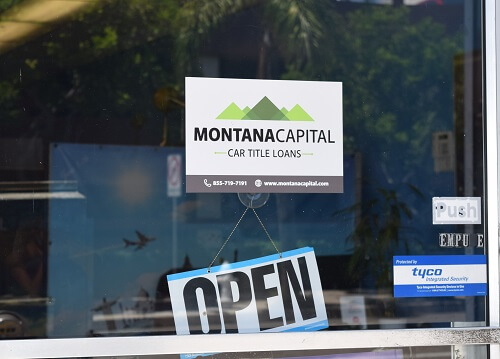 About Santa Ana
Santa Ana is a city in its own right with its own mayor and city council. But you could be forgiven if you thought you were still in LA as Santa Ana is considered metropolitan Los Angeles. Actually, the town of Santa Ana was incorporated as a city in 1886. The City fathers displayed great wisdom when in 1877 they obtained with favorable terms the establishment of a terminal of the Southern Pacific Railroad. Direct access to LA by car was established in 1935 with the opening of Firestone Blvd., which later became the Santa Ana Freeway.
Auto Title Loans in Santa Ana
It sounds hard to believe, but it's true. If you need urgent cash in Santa Ana and you own a car, we at Montana Capital Car Title Loans might help you. We know what we're doing and we know that if you need quick cash for any reason, you don't want to go through a lot of hassles and you don't have time to wait for it. At Montana Capital Car Title Loans in Santa Ana, we are here to assist you with emergency auto title loans. Go online and fill in the form to find out if you are qualified for a car title loan. Our friendly loan team is here to help you with any questions you might have on auto equity loans.
Emergencies Loans
From one day to the next, no one knows what emergencies might come up. On Monday you might be doing great and have all your bills paid, and then on Tuesday, you get some bad news in the mail. Maybe you have some old debts you've only been paying the minimum due on, or your credit rating just took a nose dive or you forgot to pay your school fees for the semester. You know what? It doesn't matter why you need emergency money. With Montana Capital Car Title Loans you don't give up your car to get a loan. Don't hesitate, apply now for secured loans in Santa Ana.
Secured Auto Title Loans
As amazing as it sounds, it's all pretty simple. We can use your car as collateral to prepare an emergency loan. The minimum loan amount is $2,600. We at Montana Capital Car Title Loans in Santa Ana issue loans according to our credit criteria, which includes the value of your car and your ability to pay back the loan. We're not interested in your past or current credit status, because it is only one of you many credit criteria. Your car will be a security for your loan.
What Is the Maximum Loan Amount At Montana Capital Car Title Loans?
Our maximum loan amount is $20000. We suggest getting a loan that meets your needs and your ability to repay. Our experienced agents are here to help you learn about the different loan plans available to you.
Can I Get A Loan If I'm Still Financing the Car?
We may be able to help you pay off your car and still provide you with some extra cash. Call us to learn more about this option!
Do You Accept Salvaged Titles?
We accept some salvaged titles. Please call us to learn more about this option, our trained agents are waiting by to help you get the cash you need quickly and easily.
Nearest Locations