Montana Capital Car Title Loans in San Pedro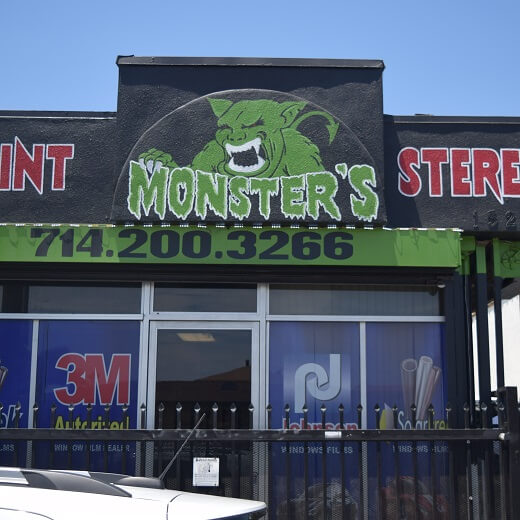 What Our Clients Say
Great service and zero surprises, we never had to submit documents more than once, at every stage in the loan process they took the time to communicate and inform us of the progress. Highly recommend Montana!
Jeremy P. Fishman
15:43 12 Feb 21
Thank you to all the ladies that work here! They are so awesome and kind, you won't find this kind of service with any other title loans company!
Fredric Leandro
08:32 24 Dec 20
Thanks for getting me approved. I will recommend to all my family and friends who need car title loans in San Pedro to come here.
Diana Eckert
13:21 16 Sep 20
Thanks for getting me approved. I will recommend to all my family and friends who need car title loans in San Pedro to come here.
Kwame Lawson
08:42 10 Aug 20
I will be joining a research conference by November and wanted to avail of their early bird rate for the registration. So, I decided to take a car title loan with Montana Capital Car Title Loans.
Philip Harper
12:21 05 Mar 20
Miguel took care of me when I went into the office to handle my title loan on my car. He explained everything to me very clearly and could not have been more polite he is a sparkling example of someone you want working for your company. Thanks for the great service and days for the title loan. V. Aman
Valli Aman
19:31 27 Aug 19
Hiliana De Leon
19:21 27 Aug 19
Hiliana De Leon
19:21 27 Aug 19
Adriana Ortega
00:19 06 Feb 18
About This Location
Tint Monsters provides GPS installation and removal services for Montana Capital Car Title Loans customers. The store is located at 1323 South Gaffey St, between W 13th Street and W 14th Street. If you live in San Pedro and in need of installation or removal of GPS device, stop by Tint Monsters that works with Montana Capital Car Title Loans in San Pedro. Tint Monsters provides our clients with unmatched customer service. Montana Capital Car Title Loans does not issue loans at this location.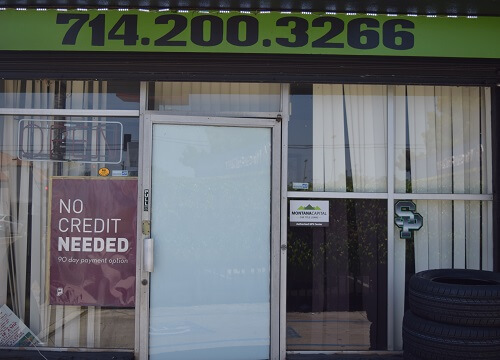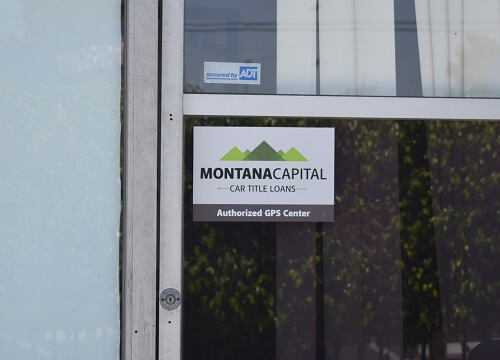 About San Pedro
San Pedro used to be a separate city, but now is a nice working class neighborhood within Los Angeles. San Pedro Bay has been in use as a port since the 1540s and during times of military necessity battleships were sent from other locations to be ready when needed. This was particularly important during the pre-war years when Japan was invading China and threatening the entire Pacific region. The USS Iowa is permanently anchored in San Pedro and serves as the Los Angeles Maritime Museum. Another major attraction is the Cabrillo Marine Aquarium, which was designed by internationally renowned architect, Frank Gehry.
Needing Extra Cash
Being a part of the greater Los Angeles area can mean plenty of job opportunities, but if you have recently changed places of employment or suffered from a temporary lapse of work, you might not have enough money to make it through until your next paycheck. If you are in that situation, or have any other need for quick cash to help you get by and caught up on your old bills, Montana Capital Car Title Loans might be able to help. If you own a car, then skip down to the bottom of this page, fill in the blanks and send it in to us.
Meeting Credit Requirements
The credit criteria for approval from Montana Capital Car Title Loans in San Pedro are pretty straight forward. When we get your request form, we can determine your eligibility. Basically, you need to have a car that's registered in your name with adequate value, you can prove your ability to repay a loan and you fulfil our credit requirements. If all the details check out, one of our clerks will contact you for a meeting to complete the car title loan application process. We can even approve applicants with bad credit if they fit into our credit specifications.
Securing a Car Title Loan
In order to secure a loan, we will use the value that you have built up in your car. We will do this by adding our name to your car title as its lien holder. That means that you can continue to keep your car and use it while you're making the loan payments. When the contract is completed, we will remove our name from the car title.
Contact us today so you can be on the road to quick cash!
Near Locations