Montana Capital Car Title Loans in San Francisco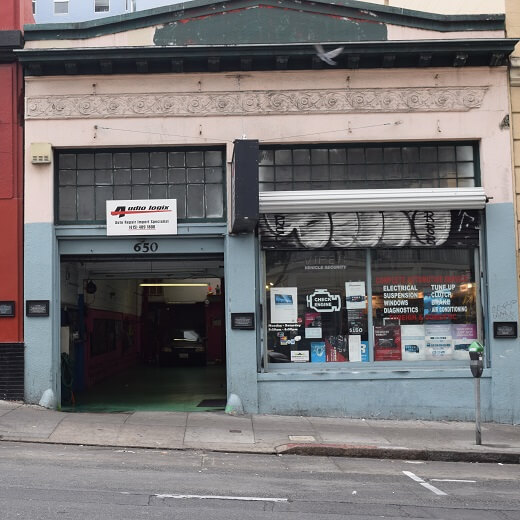 What Our Clients Say
A+! Quick, easy, and hassle-free fast loans process. Friendly and supportive staff. Highly recommended.
Roger Patton
05:11 18 Oct 21
Many thanks for the online pay day loans. Because of these folks, we had the option to repost our financing on excellent footing.
Karen Denniss
12:47 19 May 21
Very easy to use the service and the approval process of low credit score loans was very smooth. Quick turnaround.
Wendy Holmes
04:16 18 May 21
The whole process of getting the loan went well. Very simple and clear so there is no room for confusions.. Montana Capital were helpful for us...
Pablo Madisyn
22:07 10 Mar 21
Great businesses are products of great people, at Montana are all phenomenal individuals & collectively work very well together. Montana produces results that are unmatched!
Destiny Haley
07:49 10 Feb 21
"There are only a few loan places in San Francisco so from experience I'm telling you call Montana they are the only decent ones. it feels like they are there to help you through a tough time and not make a quick buck like the other companies. Five stars"
Rustin C Kambryn
04:57 22 Jun 20
Getting title loans can be a real time drain. That's why I only apply for them online. I apply and go do my work until I am notified that my money is ready.
Ricardo Coogan
07:41 19 Feb 20
I just found out that I can get quick money even with a bad credit score! Montana Capital Car Title Loans is the place to go!
Timothy Kitterman
11:25 22 Nov 19
Great and friendly service. Reliance title loans was amazing. I was out fast. Would definitely recommend to all my friends and family.
Fabiola Figueroa
04:34 28 Oct 15
Wonderful business to deal with. Great customer service and that is always very important.
Nicole Rio
22:49 29 Aug 15
Got a new job and needed a short term loan to bridge the gap. This organization turned out to be a great solution to meet our needs. Get in,get out, handle your business, pay the loan off and your Golden.
Jake Jacobs
19:29 08 May 15
Very helpful and friendly people. I was in and out in no time with my financial needs satisfied. If you're in a pinch, definitely consider this business
Andrew Holmgren
19:42 04 Aug 14
I was facing a tight situation and needed help. With one phone call they answered all my questions and saw me the same day. I was very happy with their service and walked out the door with a check for 2,500! Problem solved.
David Pasley
18:17 26 Jul 14
The service was outstanding and very quick. They are there for your needs and work with any and all your needs and situations. I recommend five star for your future loan needs. very happy grateful customer.
About This Location
Audiologix, Inc. provides GPS installation and removal services for Montana Capital Car Title Loans customers. The store is located at 650 Polk St, between Eddy Street and Turk Street. If you live in San Francisco and in need of installation or removal of GPS device, stop by Audiologix, Inc. that works with Montana Capital Car Title Loans in San Francisco. Audiologix, Inc. provides our clients with unmatched customer service. Montana Capital Car Title Loans does not issue loans at this location.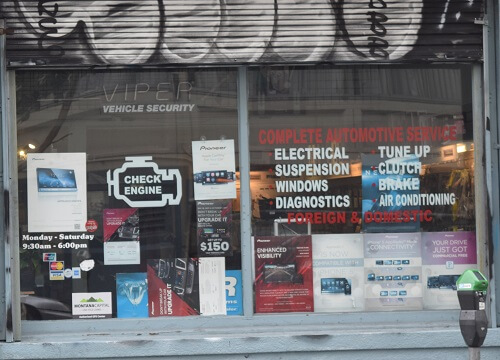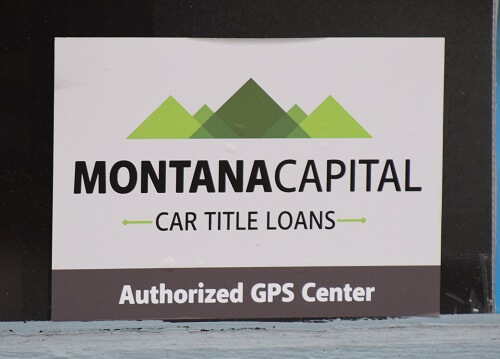 About San Francisco
San Francisco is the commercial, financial and cultural center of Northern California. It was founded in 1776 by colonists who arrived from Spain. At that time, it was named after St. Francis of Assisi. When the California Gold Rush peaked in 1849, it caused the area of San Francisco to grow rapidly, and it soon became the largest city  in California's West Coast. However, in 1906 there was an earthquake and a fire that distroyed 75% of the city. It was rebuilt and only 9 years later, it hosted the Panama-Pacific International Exposition. In 1945, San Francisco was the birthplace of the UN.
Car Title Loans
The residents of San Francisco get to enjoy the beauty of the sea from the hilltop year-round. Between the museums, the sea rides in cable cars and hikes in the hills, there is always something to do in SF. That is, if you have enough money to take off and do those things! Even people who are working don't always have enough money to cover their expenses and go off to do fun and exciting activities. Whatever your financial needs are, we might be able to help. We review car title loan applications for anyone who owns a car and can pay back its loan. Send us your application today and let's see if we can help you! We have loan clerks standing by ready to assist you. Don't wait, our online form is simple and short.
Extra Cash
An extra amount of cash can help anybody make ends meet, especially if you live in San Francisco. That's why Montana Capital Car Title Loans offers collateral loans with flexible credit terms. This way, applicants who have the ability to repay the loan but with an inferior credit score might be approved for auto title loans that start at $2,600. Find out more about our car title loans by calling or by filling in the online form on this page.
Call Us Today
You can either come into our office in San Francisco, call us or contact us online. Doesn't it matter how you reach us; what matters is how can we help you? Do you need money to pay bills, to cover schools' costs or to replace an appliance? It makes no difference to us what you need the extra cash for. Contact Montana Capital Car Title Loans and we will work as quickly as possible to reply to your request.
Near Locations