Montana Capital Car Title Loans in San Diego, CA 92121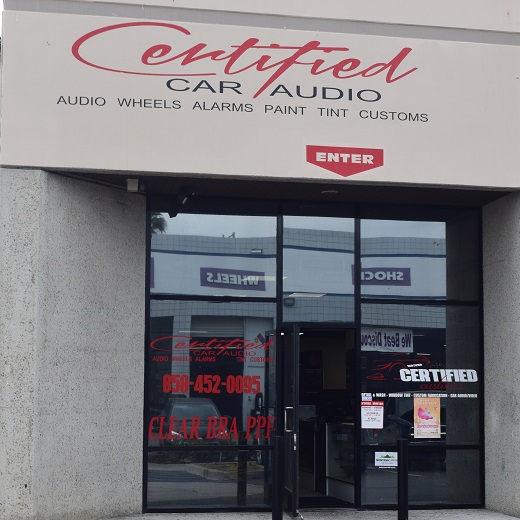 What Our Clients Say
I am so happy to have the fast payday loans online I needed and it is all thanks to Montana Capital Car Title Loans and their efficient work! What a positive experience I appreciate it so much!!
bethany cormier
15:29 10 Jun 21
So I now prefer Montana Capital Car Title Loans over my bank since they were actually willing to help me. Everyone here is awesome you will love the customer service. Best place to get easy loans for bad credit.
Amy Guerrero
05:43 08 Jun 21
A huge thank you to Montana Capital CTL in San Diego! Very kind, professional and efficient! We highly recommend!
Jaydin Krista
22:30 15 Mar 21
Thanks again Montana Capital for helping me get some little extra cash! You guys saved me from losing my house during the pandemic. Can't thank you guys enough..
Jewell Mummert
15:35 10 Feb 21
Even though I have a bad credit score, that doesn't mean that I can't get a quick cash loan whenever I need it.
Boris Ragland
05:31 20 Feb 20
Debb McVay
18:53 07 May 19
Very helpful customer service was great
Oscar Mendez
21:52 24 Apr 19
Debb McVay
19:44 24 Apr 19
Joaquin Nunez
20:21 13 Apr 19
Very polite and helpful! If you find yourself in a jam, then this is the place to go...
Jay Fowler
19:16 13 Apr 19
RAUL MARTINEZ
17:05 12 Apr 19
Very nice experience, Miguel was pleasant and professional...
Jacques Beaver
19:46 03 May 18
About This Location
Certified Car Audio and Tint provides GPS installation and removal services for Montana Capital Car Title Loans customers. The store is located at 6670 Miramar Rd.,near the intersection with Camino Santa Fe. If you live in San Diego and in need of installation or removal of GPS device, stop by Certified Car Audio and Tint that works with Montana Capital Car Title Loans in San Diego. Certified Car Audio and Tint provides our clients with unmatched customer service. Montana Capital Car Title Loans does not issue loans at this location.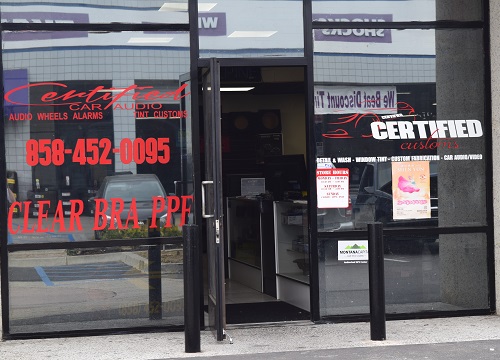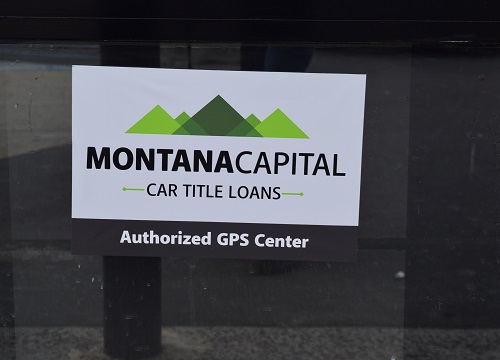 San Diego - Birthplace of California
San Diego is sometimes referred to as the birthplace of California. It was the home of the Kumeyaay people originally, and when Europeans came to explore, it was the first area on the West Coast that they visited. When Juan Rodriguez Cabrillo took the region for Spain when he landed in the San Diego Bay in 1542, which was the beginning of the Alta California settlement some 200 years later. The first European settlement was established in 1769 and in 1821 the area of San Diego was part of Mexico. It was only in 1848 that California officially became a part of the U. S., which followed the Mexican-American War. Finally, in 1850, California was admitted as a state to the union.
Saving Money in San Diego
San Diego has a long and important history and its residents should feel proud to live in the city. But pride aside, many people living in the city are struggling for a little extra money to come their way. Life in California in general can be expensive, and San Diego is no exception. If you're having problems finding a place where you can get a fast loan, a car title loan from Montana Capital Car Title Loans in San Diego might be just the place for you. We have experience helping people just like you get a jump start on their finances by loaning them money for any purpose. Contact us today for more information.
Apply for Fast Cash
The way to apply for a car title loan is by sending in the form at the bottom of this web page. The only prerequisite is that you have a car. Bad credit applicants are also encouraged to apply because they can also be approved. The factors we will look at when determining approval are the value of a vehicle that you own, your ability to pay and meeting the credit requirements. Your car must have adequate value to secure the loan. Send your application now to Montana Capital Car Title Loans in San Diego.
Driving with Cash in Your Pocket
If approved, you will get a minimum of $2,600. Make your monthly payments and keep your car. So that we can use its value as collateral, we'll put Montana Capital Car Title Loans in San Diego on your car title. Pay back the loan and get a clear title.
Near Locations