Montana Capital Car Title Loans in Oakland, 94605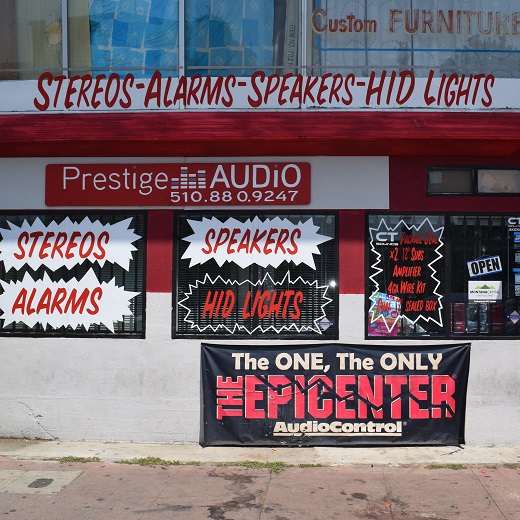 What Our Clients Say
I want to just say after the day I had and everyone denying me or giving some ridiculous price as to what my car was worth and then saying I can't help you, I was ready to give up.Then I received a text message from Bryan and I felt bad because I said, "please don't waste my time. I've had enough of everyone telling me they can't help me" Yes, my credit sucks, but because I felt like messing it up for the hell of it. Recently, my parents passed away unexpectedly, 7 months apart from each and way to young to be taken just like that. So of course my credit went bad. I was left to mourn and to deal with the financial burden as well. Bryan handled my attitude well, which is why I gave him a chance to prove me wrong and guess what he did. This loan will help me get back to where I need to be and I thank him for being professional and on top of everything as well. Really, he made this whole experience the way it should've been the first time I called another company. When people are willing to put a already paid for car up as w title loan it usually means they have no other choice. My car is well worth more than what half those other companies said it was so keep trying if you don't get the answer your looking for but instead of doing what I did just go to this company. At you know one customer service employee was excellent. Thank you again Bryan I really appreciate everything you had done for me today. ❤️
Jessica Green
04:11 15 Jan 19
Brian is absolutely friendly, had GREAT patience, and has amazing customer service skills! He is very thorough with making sure the information provided, is well understood. Always ready to answer any questions you may have and is a great listener as well. Brian makes Montana Capital shine bright
Alexie Crawford
04:06 15 Jan 19
Very Fast Service, I loved the process and will recommend everyone. Go Raiders!!!
Raul Jorge Vera
22:56 10 May 16
Excellent service very professional and prompt service highly recommended
Leona Savoy
23:11 27 Feb 16
Urban title loans is great simple and amazing service.
Phuong Nguyen
00:42 21 Oct 15
Good service !! Everything was awesome they helped me understand everything I'm happy I came here
Ikesha Brown
00:35 02 Oct 15
Urban Title Loans was the fastest and most helpful of all the loan companies I called during my research. They gave me a loan when others wouldn't - super helpful, knowledgeable, and kind. Even went to the DMV with me. Wouldn't go anywhere else.
L. Kathryn Hall
19:45 25 Aug 15
The Berkeley office (5 Star Loans) was great. Gabriel & Gee Gee explained the process and was great to work with. Go Berkeley office!!!!
Alfred Ringgold
06:22 07 May 15
About This Location
Prestige Audio provides GPS installation and removal services for Montana Capital Car Title Loans customers. The store is located at 6672 Bancroft Ave, near the intersection with Havenscourt Blvd. If you live in Oakland and in need of installation or removal of GPS device, stop by Prestige Audio that works with Montana Capital Car Title Loans in Oakland. Prestige Audio provides our clients with unmatched customer service. Montana Capital Car Title Loans does not issue loans at this location.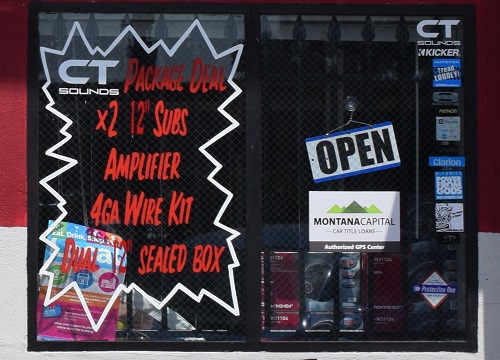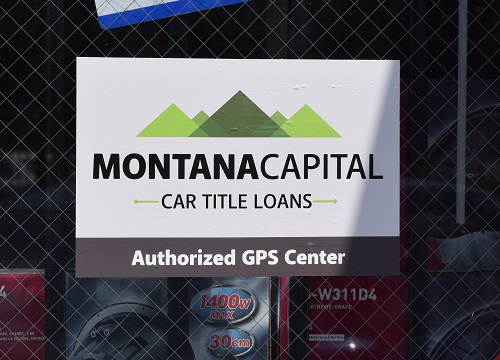 About Oakland
The rich timber in Oakland CA was once used to build up San Francisco. And then in 1906, following the San Francisco earthquake, many of those SF residents moved into Oakland, which caused it to begin growing. Today it is the home of the busiest port located in the San Francisco Bay, the Port of Oakland, and is a major center of trade. It is also known for its usage of power from sources that are renewable and for its political activism.
Making Ends Meet in Oakland
Oakland is known as the arts center of the West. There are some of the best museums and cultural events, so there's always something interesting to do. If you have plenty of money in your pocket, that is. Museum entry isn't always cheap and if you want to take your family then the cost can be prohibitive if you're running low on cash. A great way to get that extra cash that you need to do the fun things in life is with a loan from Montana Capital Car Title Loans in Oakland. Anyone who owns a car can apply for an auto title loan.
Quick Auto Title loans
Gone are the days when you must have a perfect credit score in order to get approved for a loan in Oakland CA. Nowadays you can apply for a loan at Montana Capital Car Title Loans in Oakland even if you have a bad credit score. How is that possible? Quite simply. Since the car is being used as collateral, then your credit history is less of an issue. We approve applicants based on our credit criteria, which include your ability to pay the loan and your car's value. This way we can offer car title loans with a minimum loan amount of $2,600. Want to apply or just get some more info? Fill in the online form on this page or call us at (510) 336-4815.
Keep Your Keys - You'll Need Them
Sometimes people get confused about what a car title loan is. This type of loan only means that you own a car that has enough value that we can use it to secure your loan, and that you have the ability to make the payments. It's not like selling your car to us. We do not take your car at any time – it stays with you while you make your monthly payments. With car title loans, you don't need to worry about your car or how you'll get around town. You can drive your car the same way you always do – it's still yours.
Near Locations