Montana Capital Car Title Loans in Los Angeles, CA 90029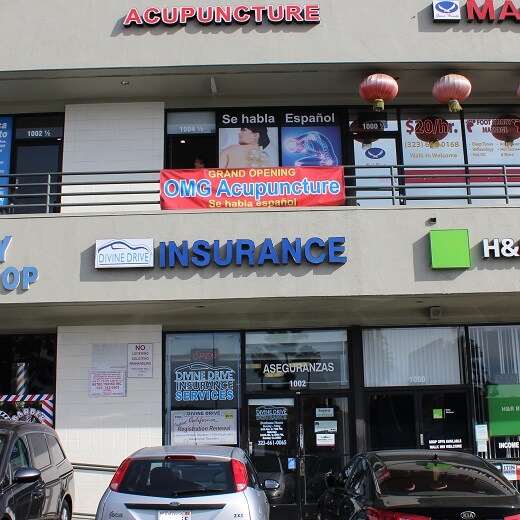 What Our Clients Say
Had to write a review because I am so happy with my decision to call Montana Capital. If you're looking for a lender that provides car title loans in Los Angeles, these are your people. Honest and friendly
Thomas Collins
10:13 02 Sep 20
Had to write a review because I am so happy with my decision to call Montana Capital. If you're looking for a lender that provides car title loans in Los Angeles, these are your people. Honest and friendly
Ofelia Stanley
06:16 04 Aug 20
I don't usually do this, but I wanted to say what a great experience it was when I asked for money from Montana Capital Car Title Loans in Los Angeles. They didn't embarrass me with a bunch of personal questions.
Danielpgn Ramoncrx
06:21 19 Feb 20
Fast, courteous, respectful, and knowledgeable.
Elizabeth Lewis
09:32 19 Jun 19
Service was fast and great. We competed the transaction almost in minutes and Ivan was very polite, professional and helpful. Thanks for everything
Berat Ileri
21:34 14 Jun 19
North Sacramento
21:25 14 Jun 19
Ivan was a great help to me. He was very knowledgeable and knows his job well. He informed me that he will call back in ten minutes and he kept his word. He informed me that the money will be there right after I took my van to the shop and the money was there. Wow! Where do you find that? GREAT CUSTOMER SERVICE!I'm writing this review to inform Ivan's Manager, that he went way beyond the call of duty. Ivan is an asset to your company. He is a keeper! He's got potential!GREAT JOB, Ivan!I Appreciate your help! Thank you very much.A happy and satisfied customer!
Courtney Milaneta Pedro
03:39 09 Jun 19
Ramon Evangelista
20:32 07 Jun 19
Jonathon was hands down the best person to help you out. Was in a sticky situation and he was the one who showed me he wanted to help out. If you need any help ask for Jonathon.
priscilla ortiz
23:07 16 Mar 18
Lynette Singleton
21:04 16 Mar 18
Brandie Chatman
17:31 16 Mar 18
About This Location
Divine Drive Insurance provides registration services for Montana Capital Car Title Loans customers. The store is located at 1002 N Vermont Ave, near the intersection with Willow Brook Ave. If you live in Los Angeles and in need of registration services, stop by Divine Drive Insurance that works with Montana Capital Car Title Loans in Los Angeles. Divine Drive Insurance provides our clients with unmatched customer service. Montana Capital Car Title Loans does not issue loans at this location.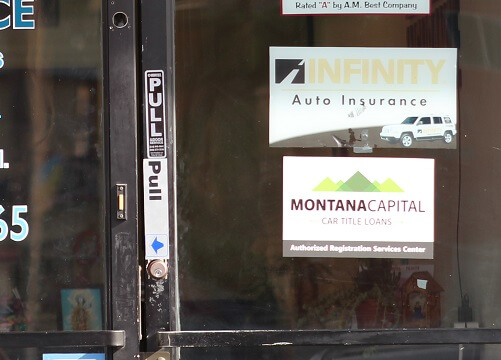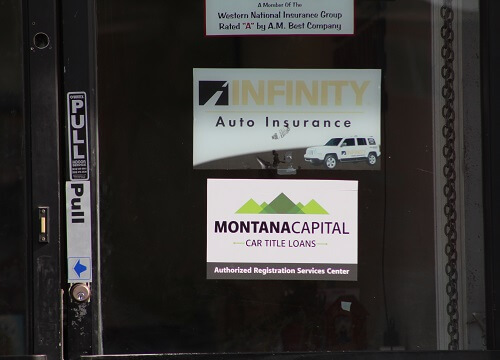 Quick Trips to LA
If you find yourself in Los Angeles, California for a limited amount of time, there are some things that you must put on  your to-see list. The first day you should definitely spend on the beach. The boardwalk on Venice Beach is a good place to start with historic walking paths, piers and of course the boardwalk and beaches. After grabbing a bite to eat on the beach, you could go for the Venice Canals Walkway, which is another historical walking tour. At the Santa Monica Pier you could join more tours or head to the Santa Monica Pier Aquarium, where there is also a science museum. Enjoy your fun in the sun!
Down and Out in LA
If you've run out of money and you don't know where to go for help in LA, it can certainly feel like you're down and out. That's understandable, but if you own a private car, we might be able to help you out with a fast cash loan from Montana Capital Car Title Loans in Los Angeles. It doesn't matter how you got into this situation but we would love the chance to help you out with cash. You can use the money for whatever you want once your application is approved. Contact us at your convenience.
Getting Car Title Loans
To get a car title loan, you start with sending your application to us at Montana Capital Car Title Loans in Los Angeles. One of our helpful staff members will go over your application and the details of a car that you own. If it has a value that is high enough, we will confirm your ability to repay the money and check that you meet our company's credit specifications. If all is positive, someone from our office will contact you for a meeting to complete the process. If you need money today, don't wait to ask! We are here to help you!
Finalizing Your Cash
Once you are approved for a quick loan from Montana Capital Car Title Loans in Los Angeles, we will use your auto as security. Make timely monthly payments and you can keep your car, but with our name on the car title. When the loan is completely paid back, you will get a new car title from the DMV.
Need cash now! Contact us today for quick response!
Near Locations