Montana Capital Car Title Loans in Fontana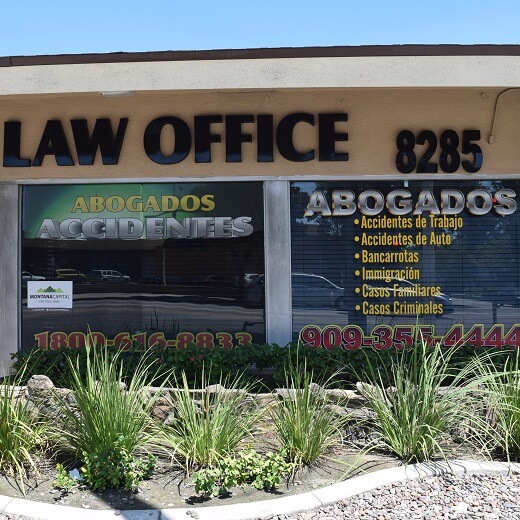 What Our Clients Say
They got my auto title loans approved quickly! The service is quick and efficient, and the team members are super helpful and polite.
Great service and very responsive customer service. I never had to wait for anything to be done they were on top of things the whole way. They give the best payday loans. Thank you so much guys!!!
Jakob Darren
07:40 08 Jun 21
Montana Capital Car Title Loans were awesome when I needed that extra cash to help me with my bills. Thank you guys so much!
Spears Abbie
08:57 05 Jun 21
Montana Capital Car Title Loans completed our loan in less than an hour! We were able to get the money on the same day because of the hard work of everyone at Montana Capital Car Title Loans in Fontana!
Brenda Alcantar
10:59 04 May 21
Very efficient is an understatement. This company Montana Capital absolutely rocks! Will never go anywhere else for poor credit loans.
Bridget Jaslene
21:38 09 Mar 21
Amazing communication and help from Montana Capital! they made the process less stressful than it could have been for sure.
Alison Randall
12:12 09 Feb 21
I've gotten two title loans in fontana in the past. so far with montana I had no complaints it's been a really good experience and I just finished paying my first loan.
Beal Faucett
12:49 25 Jun 20
Since I didn't ever get a credit card, I didn't know how I could get a fast loan. Using my car's value, I was able to get a no credit title loan.
Sara patrick
12:42 03 Feb 20
Did you know there was such a thing as a bad credit loan? I didn't, until I stopped in and talked to the folks over at Montana Capital. They helped me and showed me the types of loans I could get even though my credit is bad.
Stephen Gibson
11:39 22 Nov 19
I have to tell ya, that getting loans online is so great. I applied in the middle of the night and the next day I got the money!
Arthur Wade
13:10 20 Nov 19
Kiara was the best! Helped us the whole way and made it such an easy and smooth experience to help my family out, I couldn't be more thankful
Juan Flores
02:06 17 Jan 19
It was extremely easy and crazy fast getting a title loan. I Will use them again if ever im in need. Domonic Lucero
Domonic Lucero
00:38 16 Jan 19
edgar borrayo
21:45 02 Jan 18
I spoke to joel awesome guy straight to the point no bs. Walked me thru the loan cause i dont want it for a long time everytbing went smooth. If i ever neec a loan cause of the emergency im having i will be sure to look him up
Mark Rodriquez
20:42 12 Jun 17
About This Location
The Sierra Avenue Montana Capital Car Title Loans in Fontana Branch has been providing the residents of Fontana with car title loans since June 7th 2017. We rent a space inside the store of OC Legal Defenders. The store is located at 8285 Sierra Avenue #106 near the intersection with Upland Avenue. If you live in Fontana and in need of quick cash, stop by the Sierra Avenue Montana Capital Car Title Loans in Fontana Branch. We are providing all our customers with unsurpassed customer service.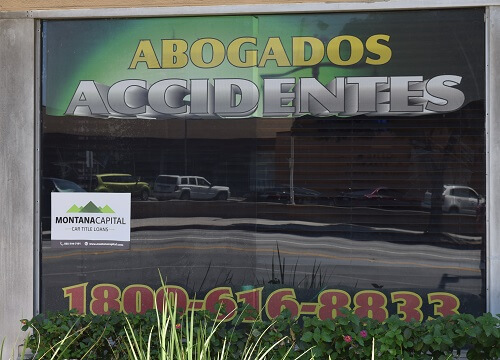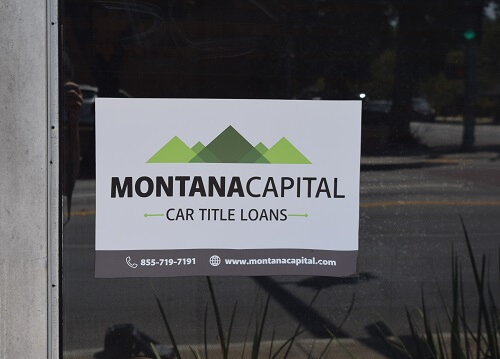 About Fontana
Fontana CA was founded by Azariel B. Miller in 1913, but it stayed small and rural until Henry J. Kaiser brought in a large steel mill after World War II. Since that time the city has become an important hub for the trucking industry, since major highways pass through. Fontana is home to an historic theater, which has been renovated, the largest system of libraries in San Bernardino County and a city park. In place of the steel mill, there is now the Auto Club Speedway. It also hosts the world's fastest half marathon course during its annual Fontana Days.
Fast Cash Relief
Are you feeling a little frustrated about your financial situation? Looking for secured loans? If you need to make some important purchases or want to plan a dream vacation for you and the family, don't worry about where you'll get the money. Montana Capital Car Title Loans offers auto equity loans. If you have a car, then you can apply for a car title loan in Fontana. If approved you can use the money for any use you wish. Worried about your credit? Don't. Bad credit or even no credit at all is not an issue. You can still apply for an auto title loan and might get approved for the loan you need.
Getting Started with Auto Title Loans
By going onto the internet to the online car title loan application, you can see that it's very simple. We need to know all about your car before we can approve your request, but we don't need many personal details when you start the process. When you get to the questions about your car, put in the model, the year it was produced and how many miles it's been driven. At Montana Capital Car Title Loans in Fontana we have a friendly team of loan clerks waiting to help you! One of our team members will contact you and continue the process. If you meet our credit criteria, able to repay the loan, and own a California vehicle we will work quickly to get your car title loan ready for you as soon as possible.
Get the Cash with Pink Slip Loans
When you apply for car title loans in Fontana, your car will stay with you while making the monthly payments. If your request for cash is approved, we will only need to add our name as a lien holder to your car title. You can continue to keep possession of your vehicle and use it for anything you need. When you're finished paying us back according to the terms of the contract, we'll take off the lien of your car and the DMV will send a clean car title back to you.
Nearest Locations