Without a doubt, there are difficult times in everyone's lives when money is tight. During those periods, it can be hard to pay bills on time and easy to become over-extended with too many credit card purchases. But the good news is that you don't need to feel discouraged! If you need money for any important purchase today, you can send in an online application to us at Montana Capital Car Title Loans in Arizona. We would be happy to evaluate your request for a quick cash loan that you can use to cover any financial emergency. It's your choice to apply online anytime that you are in a cash crunch. With auto title loans in Arizona, you can use your car as loan security without ever giving up your car. When you are pre-approved, sign the contract and get your quick funds, you can use the money for whatever pressing needs you have. We will gladly help you through each step so that you can get the funds as quickly as possible. Let us help you today when you send us your online loan request form.
Serving You Across The US
Montana Capital Car Title Loans serves applicants from more than 30 States! By connecting with a trusted lender, we help people apply for a title loan safely and quickly. Call us now and let our support team guide you.
How Auto Title Loans Work
When you own a car that has good value (meaning that it's not a junker!) you can actually use that value to your advantage. It's possible, if you meet the standard requirements, that by submitting your car title you can use its value to get a fast cash loan. In this way, you can still keep your car and drive it, even though the car title is not in your possession. To find out more about how this works and to know if you qualify for a car title loan, send us your online loan application. If your request is pre-approved, you will receive a quick confirmation and help to move on to the next step of the loan process. To be approved, the following conditions must be met:
You need a valid car title with your name written as the owner of the vehicle.
Your monthly income (from all sources) must be high enough to cover monthly loan payments.
The vehicle you own needs to have enough good equity to be used as loan security.
There are standard credit requirements that will be checked.
If you meet those requirements, you may receive a contract for a car title loan to sign. It's important that you read the terms of the loan carefully to be sure you understand them. Remember that all fees and costs will be included in the agreement, so you don't have to worry about extra charges being added on later. What you see is what you get! The terms and price of the loan are totally transparent.
Benefits of Car Title Loans
There are a lot of great advantages to working with Montana Capital Car Title Loans in Arizona. One of the facts that customers like the most is the friendliness and helpfulness of our customer service department. We know that needing urgent cash can be stressful, so we go out of our way to smooth the way for you. We are here to answer questions and offer help when necessary. When you send your online application to us, we don't want you to feel like you're on your own – we are on your side!
Compared to other types of loans, auto title loans can be quick and easy. We don't want you to get stuck trying to fill out complicated forms or to plow through lots of unnecessary questions. To get started, all you need to send us are a few personal details about yourself and the information about your car. We need to know what kind of shape your car is in to know how much you can get. On the form, you'll be required to write the year, model and type of car, along with the current mileage. According to that info, we'll determine the value of your auto.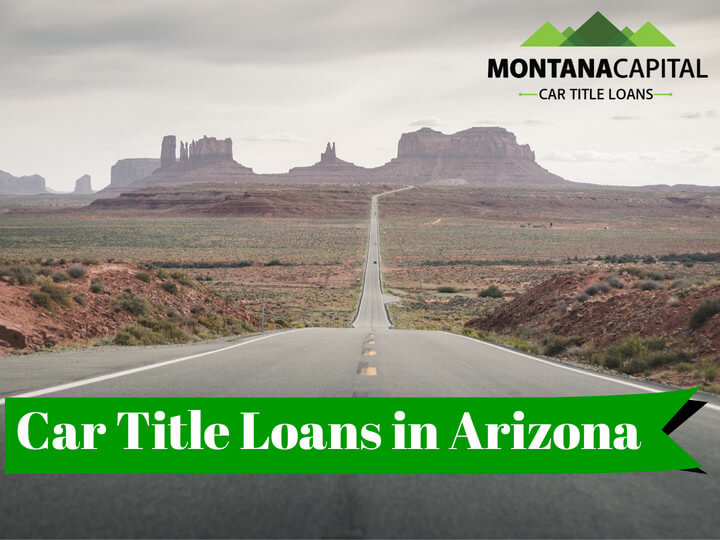 Funding can be very quick with car title loans – we know you're in a hurry for the money and we don't want you to have to wait in suspense to find out if your request has been approved. We will evaluate your car's worth, your ability to pay and that you meet general credit standards. If your application is pre-approved, you'll be contacted quickly with an offer. It's totally your choice if you want to sign it or not, but if you do, your money will be processed as quickly as possible. We don't want you to sit around wondering if you'll get the loan or not!
Using Car Title Loans for Any Urgent Need
One of the best things about car title loans is that there aren't a lot of personal or embarrassing questions to answer when being approved. That's because you can use the money for anything you need. If you have too many bills hanging over your head and just want to get them paid off once and for all, a title loan can help. Sometimes customers request online title loans to sign up for classes to learn a new skill or to pay off school debts or tuitions. The money can be used for any urgent need, such as getting your house fixed up or repaired, paying for special courses for your kids, taking a trip across state to visit Mom and Dad or for any expense that is due.
These days, one of the reasons more and more people are requesting quick title loans is to pay for emergency medical expenses. Not everyone carries adequate medical insurance or can afford fast trips to the ER. If you or a member of your family need urgent medical care, those bills for the doctor's visits and the prescribed medicine can reach deep into your pocket. Let us help when you send us your application for a quick online title loan.
Keep in mind that you can request funds from Montana Car Title Loans in Arizona for any reason. We're here to help you, so send us your online application today!