Montana Capital Car Title Loans in Upland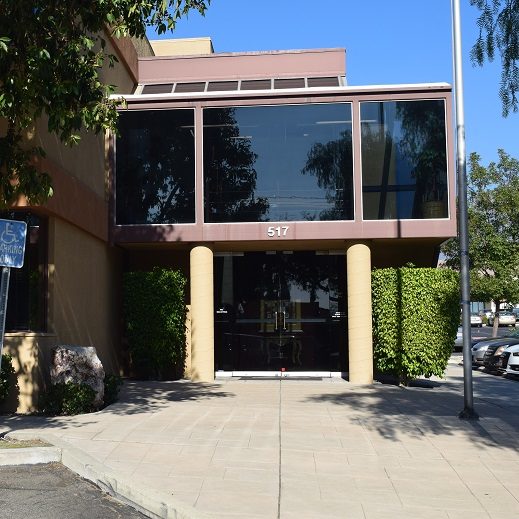 What Our Clients Say
I want to thank them for their assistance with my title cash loans. It was a smooth process and I appreciate it so much. I will definitely use their service again in the future.
Christie Rice
05:19 28 Oct 21
I never had a bad experience at this bank in all the years I've been there. They helped me get the best deal for my best loans for bad title loans. Very polite and helpful staff. Always there to help you and greet you on entry. 👌👌
journey ryleigh
12:05 03 Jun 21
The staff here is always polite and helpful, and there is never anything I don't like about them. They helped me to get the best personal loans for MCCTL deal I was eligible for.
Bill Peterson
11:58 03 Jun 21
Always there to help and greet you on entry. I have never had a bad experience in all the years I have been going. They helped me get the best deal on easy loans for MCCTL.
rowan arianna
11:55 03 Jun 21
Montana CTL are on your side looking to help customers get what they need without any hesitations. They are professional and the staff is made up of awesome loan experts.
Peter Johnson
08:42 08 Mar 21
The Montana Capital team in Upland was simply a pleasure to work with. Communication and Q&A were consistent, informative, expedient, and always answered on time. VIP service!
Avery Lamberson
20:37 12 Feb 21
Never in the world did I think I would be getting motorcycle title loans, but that is the case now. Well, if I knew they would be so easy and that they wouldn't take my motorcycle from me, I would have done it earlier. Good service and good plan.
Marcie Mcquiston
06:34 27 Dec 19
I just want to say that when I called Montana capital to inquire on a title loan, Kiara was the representative who assisted me. From beginning to end she was very helpful, and answered all my questions. She was so patient with me. She went above and beyond to accommodate me. I am very pleased with the service she provided. Thank you Kiara!!
Ruth Gomez
04:16 01 May 18
Kiara really helped me today it was her priority to make sure I was taken care. She is a fantastic listener and communicator. She got me a great deal and I won't forget it. Wish I could buy her thank you flowers.
Richard Adorno
00:54 01 May 18
About This Location
Karina's Registration Services provides registration services for Montana Capital Car Title Loans customers. The store is located at 517 N. Mountain Ave, near the intersection with W Arrow Hwy. If you live in Upland and in need of registration services, stop by Karina's Registration Services that works with Montana Capital Car Title Loans in Upland. Karina's Registration Services provides our clients with unmatched customer service. Montana Capital Car Title Loans does not issue loans at this location.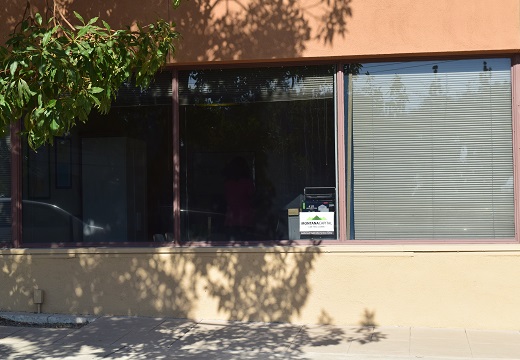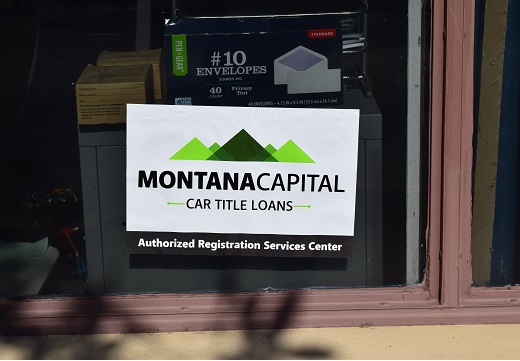 Upland, California - The City of Gracious Living
When Upland, CA was established, the economy depended on agricultural products. For instance, the rural town grew citrus fruit and it was successful with grapes. At that time, when William and George Chaffey founded the town, there was a trolley line passing through the tree-lined avenue. From Ontario all the way to Upland, a mule pulled the trolley. At the end of the line, the mule would climb into a trailer that was on the line and ride all the way back down to Ontario. Of course that mule led trolley doesn't exist today, but the old adobe ranch houses of the time can still be seen.
Getting Cash in Upland
That was a long time ago, but today the residents of Upland are known for their gracious living. Tree lined avenues and reminders of the past can be seen throughout the town. But even with all its amenities, living in Upland can be stressful if you're low on cash. If you are in need of money and you don't know where to turn to, you can find out more about how car title loans can help get you out of a financial rut. Sometimes it's just a quick loan that can make all the difference. You could use it to finish off some unpaid debts or to stay caught up with your regularly monthly credit card or mortgage payments. Send in your questions to Montana Capital Car Title Loans in Upland.
Cash for Car Owners
Anyone who owns a car can apply for a quick car title loan just be sending in the application that is online. Write in the type of car you own and who you are so we can make a proper assessment. We'll need to know that your car is worth enough money to use it as security, to confirm you can make the loan payments and that you fulfill our credit requirements for approval. With confirmation of those 3 points, we'll contact you.
Drive Your Car
Don't worry about giving up your car if your request for a car title loan is approved. We'll only want to use your car's value (not your car) to secure your loan. We can make that happen just by putting our name, Montana Capital Car Title Loans in Upland, on your car's title.
Quick personal loans in Upland can by yours!
Near Locations